THIS POST MAY CONTAIN AFFILIATE LINKS. PLEASE READ DISCLOSURE FOR MORE INFO.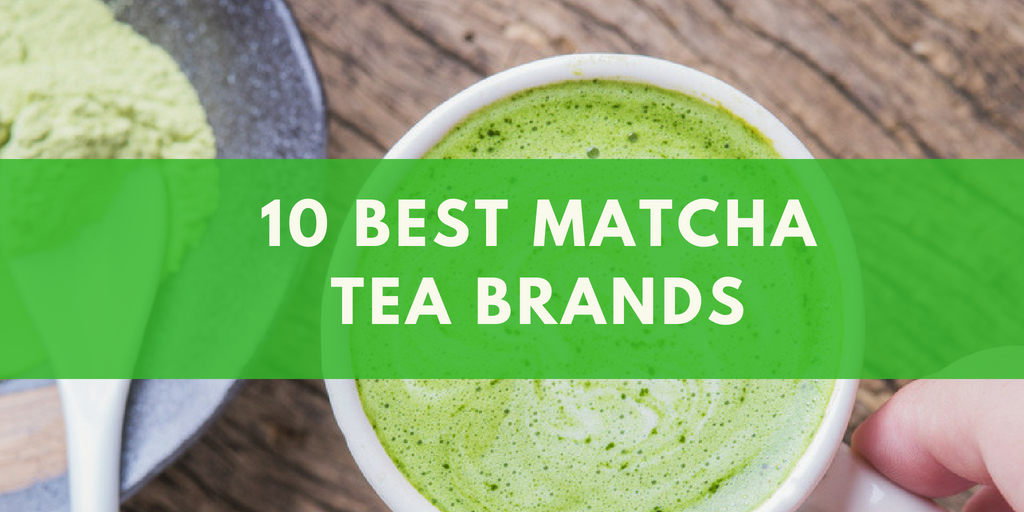 Shopping for the best matcha tea can be a daunting task, especially because of cultural barriers and the wide array of choices.
If you're buying online, you can't try it before making the purchase.
There are hundreds of matcha tea brands available. Most of the best brands come from Japan and can be bought online or in specialty markets.
The main issue when picking out the best brand is the taste and overall quality, unlike other characteristics like packaging, pricing, or even the ease of ordering and shipping.
Matcha tea wins when it comes to nutrition, though it is pricey owing to its unique methods of growing the tea, and the few places it can be grown and cultivated.
When picking the best matcha tea brand, factors such as color, taste, quality, and texture indicate the freshness and quality of the tea.
With all of this in mind, here are the 10 best matcha green tea brands that'll deliver the health benefits you're looking for and fully meet your expectations.
Check Price On Amazon
This matcha tea brand packs everything you need in a top-notch product. This tea is sourced from the Uji and Kagosihma districts, from a supplier who has been in the industry for over three centuries.
Japanese tea master, Kazunori Handa, who comes from a family heritage of expertise and knowledge in green tea, is in partnership with DoMatcha to deliver on the quality matcha tea that real matcha connoisseurs seek.
The tea is grown, harvested and processed naturally and precisely at each stage of its production to keep it fresh and full of the rich flavor that only matcha tea delivers.
Its taste is fine, and the tea is pure, clean and free of additives, so it is as organic as it comes, with a sweeter than usual aroma.
Check Price On Amazon
This is one of the bestselling matcha tea brands owing to its organic nature and its versatility as it can be used in smoothies, lattes, or even baked foods.
It is a great everyday drink with a light flavor, and is neutral for use in baking.
The matcha leaves are sourced from Uji, in Japan, which is known as the 'mecca of green tea', after being hand harvested, and packed in certified organic farms, so it is an all natural product.
This pure matcha tea sells at affordable prices, and even gives a money back guarantee if you don't like the product. This gives consumers confidence in the brand and the product.
Related: Green Tea Side Effects
Check Price On Amazon
Kenko matcha tea has a deep jade hue and tinge of grassy flavor, and comes packed in a cute little tin that gives a hint of how rich the tea is.
Best served whisked with hot water until slightly frothy, this organic product by Kenko shop in Australia, is sourced from Nishio, Japan, an area considered as the biggest powdered green tea producer in the country.
Unlike other teas, Kenko uses only the purest matcha, and if you're not happy with the product, you can ask for a refund.
Should the tea run out, you can always reuse the tin.
Check Price On Amazon
Pure Matcha's tea is known for its buttery, smooth texture, as well as its spinach-like aroma, unlike the grassy smell that is characteristic of most matcha varieties.
Its vegetal taste leaves a mild aftertaste, with a hint of sweetness, and has a spinach-like original flavor that lingers in the mouth and throat.
This is one of the teas you can add sugar and milk without altering its bare flavor, so if you want to try it for the first time, this is a good choice.
Check Price On Amazon
From the onset, the vibrant green color of this matcha tea and its earthy flavor capture the senses.
Midori Spring matcha tea comes from Aichi and Kagoshima in Japan, considered the most fertile valleys that are rich and dense with nutrients.
This tea is easy to whisk and has a smooth vegetal taste, with a sweet aftertaste with a grassy original flavor.
You can take it with some milk as it enhances its flavors, or as a koicha mixture, which brings out the grassy flavor in a more pronounced way.
The tea has a mild, uplifting and relaxing effect, and has been used by Zen Buddhist monks over the years during tea ceremonies.
This matcha tea is sourced and stone-ground at the company's 100 year old family matcha manufactory in Uji, Japan.
Mizuba matcha tea is essential if you want a wellness lifestyle, and you can take it in the morning or afternoon, for a vibrant feeling in no time.
It is also refreshing, and its flavor is a light perfume of toasted vanilla, which leaves a creamy mouthfeel with full milky notes of freshly churned butter.
Check Price On Amazon
Encha matcha tea is sourced from the first harvest leaves in an area called Kyoto, in Japan.
The tea has a sweet and toasty aroma, with a rich flavor that stems from the quality of the most tender leaves straight from the organic Japanese farm.
Encha has a rich, warm, spring green color with a great fragrance, and supreme quality powder which can be mixed with hot water for an amazing tea with large amounts of antioxidants.
From the name of this matcha tea, Zen spirit, you definitely know there's something good your body will get and gain in terms of nutrients.
This is a tea sourced from Japan's organic farms and powdered on a ceramic stone mill for safe and natural processing.
It comes in different packages and is affordable so anyone can enjoy the top notch matcha tea, but, if you don't like it, they offer a money back guarantee too.
The tea is rich in antioxidants, and has L-theanine that gives the zen feeling of relaxation after drinking the tea.
Mushrooms offer several health benefits, which is why this matcha tea brand is highly nutritious, besides being refreshing.
The tea combines lion's mane mushrooms with antioxidant-loaded matcha powder, and ginger into a powerful blend that makes this matcha tea drink superb.
Its earthy flavor is delicious, and the organic, ceremonial grade tea has a variety of benefits including brain support, memory, and creative benefits from the mushroom, besides the powerful adaptogen, astragalus root, that relieves your body from stress.
The organic ginger powder helps improve digestion and flavor, while the L-theanine component gives a feeling of balanced energy for your whole body.
You can have it hot, cold with ice, or blend into your daily smoothie. You can also mix it on top of vegan ice cream or sprinkle on your waffles for breakfast.
Check Price On Amazon
This is a culinary grade, organic and versatile matcha tea that's great for use in baking, making smoothies and even in lattes, for an antioxidant boost.
If you want some freshness, energy and a boost for your mind, then this is the best matcha tea you can brew, as it also disperses well when mixed with other ingredients due to its fine texture.
Summary
If you're new to the world of matcha tea, it takes quite a bit of getting used to. It may taste bitter the first time, but as you continue, you'll realise it has layers of flavor, aftertaste and aroma. There are different sellers today with mid-grade versions of matcha tea, but if you want a high-grade product that won't disappoint, then the teas on this list are your best bet.
Enjoyed Best Matcha Green Tea Powder Reviews? Share it with your friends so they too can follow the Superfoodsliving journey.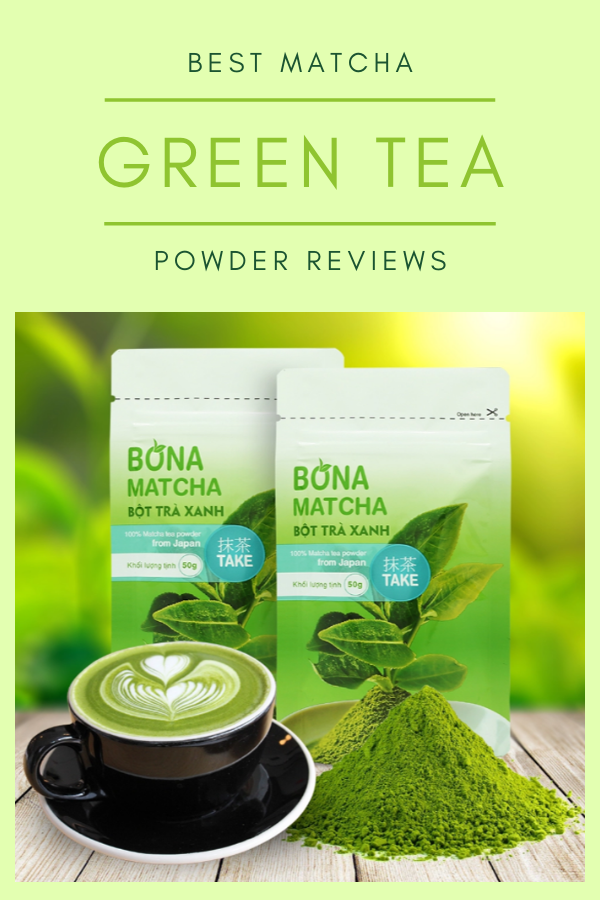 THIS POST MAY CONTAIN AFFILIATE LINKS. PLEASE READ DISCLOSURE FOR MORE INFO.