THIS POST MAY CONTAIN AFFILIATE LINKS. PLEASE READ DISCLOSURE FOR MORE INFO.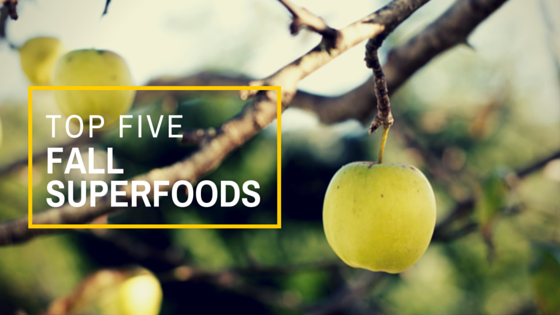 While the cooler months may be known more for their fattening dishes and rich desserts, fall actually brings about an abundance of tasty and healthy produce. Below are the top five superfoods for fall along with why you should be eating them!
Benefits of Eating Produce In Season
There are plenty of reasons to eat produce that is in season. For one, the produce that is in season will be of better quality and will have the most nutrients.
When foods are picked early, and are then chilled and put into storage for weeks in order to ripen, their flavor, as well as nutrients, diminish. Eating produce that is in season is the best way to guarantee you will be getting the ripest produce in terms of flavor and nutrition.
Another reason to eat produce that is in season is that these foods will be found more abundantly, making them cheaper in cost. It is good for the environment too, because most of these foods are grown locally and available at farmer's markets.
Eating produce that is in season year round also guarantees a varied diet, which means that your body will also be receiving the best nutrients available.
Top Five Fall Superfoods
1. Apples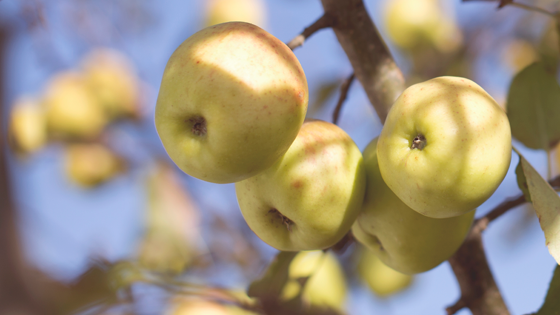 Apples are one of the top superfoods of fall. Light and crisp and available in a variety of colors, apples come into season from the months of August to November. Compared to other commonly consumed fruits in the United States, apples ranked second on the list for highest antioxidant activity. Apples also ranked first for the proportion of free phenolic compounds, which means that these nutrients are more easily absorbed by the body.
If you tend to peel your apples before eating them, don't. Most of apples antioxidant activity can be found in the peel, with antioxidants such as catechin, procyanidins, chlorogenic acid, ploridizin, and more. Apples also contain a good dose of fiber, vitamin C, B-complex vitamins, potassium, and calcium.
Eat Them: Apples are one of the highest pesticide treated fruits, so it is best to buy organic since the chemicals can effect the phytochemical content of the fruit. Add freshly sliced apples (with the peel!) to salads and oatmeal.
2. Brussels Sprouts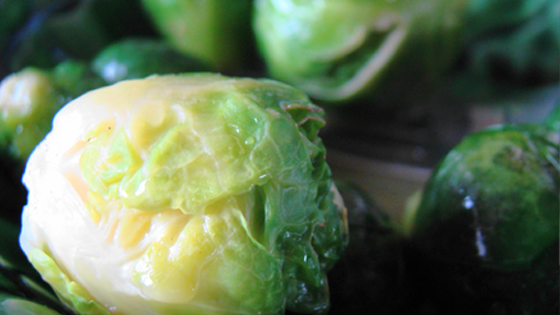 Brussels sprouts are an acquired taste for many, but they are a terrific fall superfood. Brussels sprouts contain compounds called glucosinolates, which the body uses to make isothiocyanates. These compounds activate cancer-fighting enzymes in the body. In fact, Brussels sprouts have been linked to the prevention of cancers such as colon cancer and ovarian cancer.
In season from September to March, Brussels sprouts are an excellent source of vitamins K and C, a good source of fiber, manganese, potassium, choline, and B vitamins. Brussels sprouts also have potent antioxidants and anti-inflammatory properties, making them one of the top fall superfoods.
Eat Them: Slice Brussels sprouts in half and roast them along with red wine vinegar and sea salt for an extra antioxidant boost.
3. Sweet Potatoes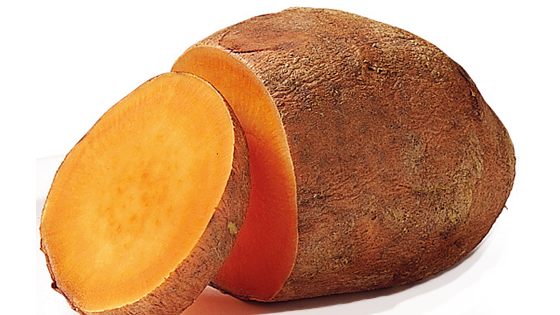 Sweet potatoes are healthy carbohydrate powerhouses. This fall superfood is an excellent source of lycopene, an antioxidant that fights inflammation as well as helps to boost mood.
Sweet potatoes get their orange color from beta-carotene, an antioxidant that can help ward off free radicals that damage cells. Beta-carotene also helps to boost your immune system as well as lower the risk for heart disease and cancer.
In season from September to December, sweet potatoes also contain iron, fiber, calcium, magnesium, manganese, potassium and plenty of other vitamins. In fact, one sweet potato contains more than five times your daily vitamin A needs.
Eat Them: Instead of loading them up with butter and marshmallows, bake your sweet potato the way you would bake French fries. Cut them into sticks, toss them in heart healthy olive oil and season them. Bake at 450 degrees for 20 to 30 minutes.
4. Pomegranates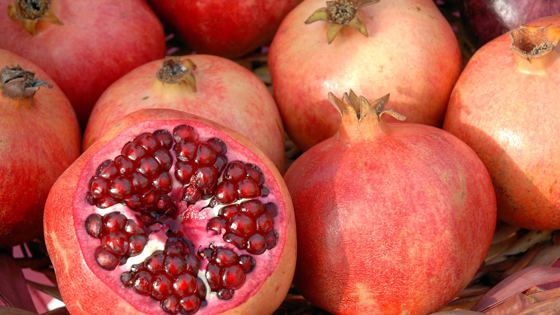 Pomegranates contain some of the highest antioxidant ratings of all the fall superfoods, with more than any other juice, green tea or even red wine. These antioxidants protect the heart by preventing the hardening of arteries and may also help to reverse heart disease. Pomegranates antioxidant activity may also help to fight off inflammation found in joints, the key reason for joint pain and stiffness in osteoarthritis sufferers.
Pomegranates are also good for the skin. Chemical compounds found in the fruit are known to regenerate skin cells, boost collagen and prevent wrinkles. In-season from August to December, this fall superfood should definitely be on your grocery list!
Eat Them: While peeling a pomegranate might be a tedious task, you can now find pomegranate arils sold in stores. Add these to salads, oatmeal, or yogurt.
5. Turnips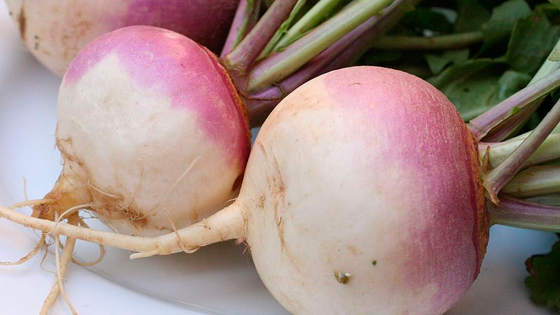 Turnips are a true superfood, because there is hardly a nutrient it doesn't contain. Rich in antioxidants like vitamins A, K and C, carotenoid, xanthin, and lutein, turnips also contain fiber, calcium, iron and manganese. Turnips contain a specific phytonutrient known as indoles, which has been shown to kill colon cancer cells.
Turnips are in season from September to April, but what makes turnips such a great fall superfood is that you can utilize both the root and the greens. Turnip greens are packed with vitamin C and vitamin E, but it's the vitamin K content that really makes turnip greens special. Vitamin K helps to regulate the body's inflammatory response, and paired with the omega-3s found in turnip greens, this vegetable is an inflammation fighting superfood.
Eat Them: Add turnips to roasts and soups for a nice crunch. Toss turnip greens into a salad mixture to get the most out of this fall superfood!
Enjoyed Top Five Fall Superfoods? Share it with your friends so they too can follow the Superfoodsliving journey.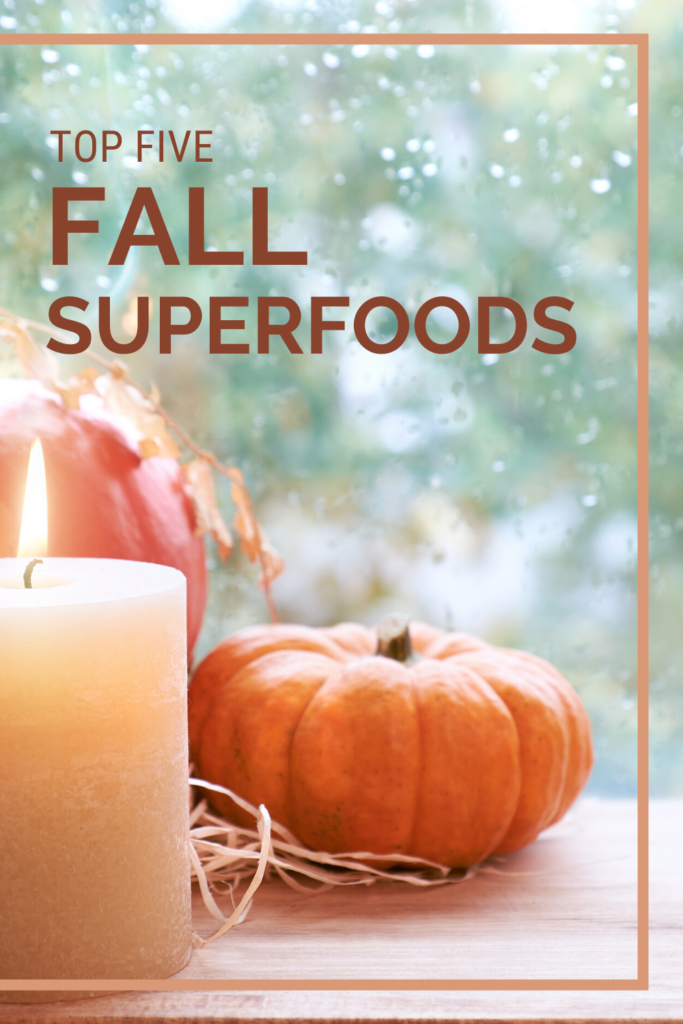 THIS POST MAY CONTAIN AFFILIATE LINKS. PLEASE READ DISCLOSURE FOR MORE INFO.