THIS POST MAY CONTAIN AFFILIATE LINKS. PLEASE READ DISCLOSURE FOR MORE INFO.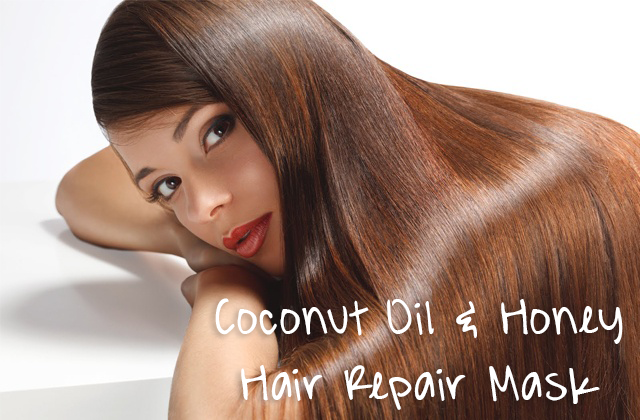 Most of us are well aware of the health benefits of both coconut oil and honey, but did you know that they can be just as beneficial for you topically as they are ingested internally?

Both coconut oil and honey are growing in popularity as natural solutions to an abundance of issues. Most commonly used on the skin, both coconut oil and honey contain fantastic moisturizing and repairing benefits that go beyond just skin health.
Applying coconut oil and honey to the hair and scalp is an all natural way to moisturize, protect and repair the hair and scalp from damage.
The overuse of harsh chemicals in some of the shampoos and conditioners brands can strip the hair of its natural oils, leaving it dry, brittle and prone to breakage. Though you can prevent hair loss and repair your damaged hair by carefully selecting them.
Using hair tools everyday such as a straightener or curling iron can also damage the hair, causing it to appear dull and flat.
Repair your damaged hair and make it shine beautifully again with this simple coconut oil and honey hair repair mask!
Benefits of Coconut Oil for Hair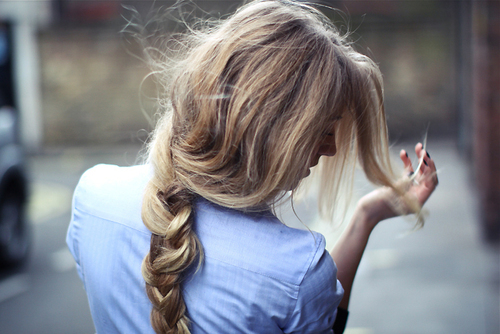 1. Conditions
Unlike other conditioners that contain chemicals that can actually harm the hair, coconut oil is an all natural conditioner. The lauric acid within coconut oil is able to penetrate the hair shaft, conditioning hair with vitamins, minerals and healthy fats.
2. Fight Dandruff
Due to coconut oil's anti-viral, anti-funal and anti-microbial properties it makes a fantastic dandruff fighter.
The lauric acid and capric acid found within coconut oil help to combat any scalp fungus and help to kill it as well as any other bacteria that may be potentially harmful for the scalp.
Coconut oil's natural ability to hydrate also helps to combat any dry or flakiness that might ail the scalp.
3. Natural Detangler
Detangling hair can cause breakage. Coconut oil combats this breakage by penetrating the hair shaft completely, allowing for easy detangling that won't rip or break the hair.
Benefits of Honey for Hair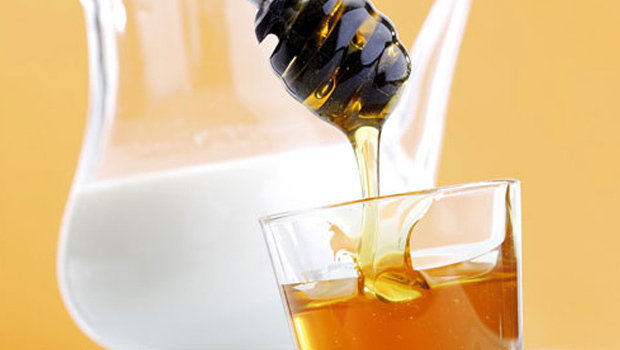 1. Hair Growth
Honey is known as an emollient, which means that it is naturally conditioning for hair. This helps to improve hair follicles that are essential for hair growth, thus aiding in the process.
2. Keeps Scalp Healthy
Honey is filled with antioxidants which aid in keeping the scalp healthy. The antibacterial as well as antiseptic properties in honey help to ward off any scalp infections or bacteria that might cause harm to the hair and head.
3. Prevents Moisture Loss
Honey prevents moisture from being lost from the hair by preventing the loss of moisture from the scalp. A moisturized scalp means stronger hair follicles and less hair loss.
Coconut Oil & Honey Mask
This coconut oil and honey mask combines the two hair superstars together to create one luscious hair mask.
How often to use it?
Use this hair mask once or twice a week to repair dull, dry and broken hair.
Ingredients:
1 tablespoon coconut oil
1 tablespoon raw honey
Directions:
1. Mix together the honey and coconut oil until it is combined.
2. Place small dollop in your palm. Rub your hands together gently to generate heat and melt the coconut oil.
3. Gently massage the scalp, making sure to coat the ends of the hair really well.
4. Wrap hair in a clean towel and leave mask on for 15-20 minutes.
5. Wash hair with shampoo to remove the mask. Style as normal.
Essential oils are another ingredient that can be added to this simple mask to increase hair health. Simply add a drop or two per mask.
Essential Oils to Add that also Boost Hair Health:
Lavender
Cedarwood
Peppermint
Rosemary
Clary Sage
Sage
Basil
Juniper
Ylang ylang
Sandalwood
Lemon
Cypress
Rosewood
Melrose
Tips and Tricks:
This recipe makes only a small amount, so for those with longer hair you might need to adjust the measurements in order to make enough. Those with thicker hair may also need to double the original recipe.
Those who have thinner hair may want to use only half of this recipe at a time in the beginning to make sure that the coconut oil does not weigh down the hair too much. This could result in a greasy appearance.
Conclusion
Hair care doesn't get any easier than this simple coconut oil and honey hair repair mask. Repair your hair at home and bring life back into it with this quick and simple mask – all it takes is two superstar ingredients!
Enjoyed Coconut Oil & Honey Hair Repair Mask? Share it with your friends so they too can follow the Superfoodsliving journey.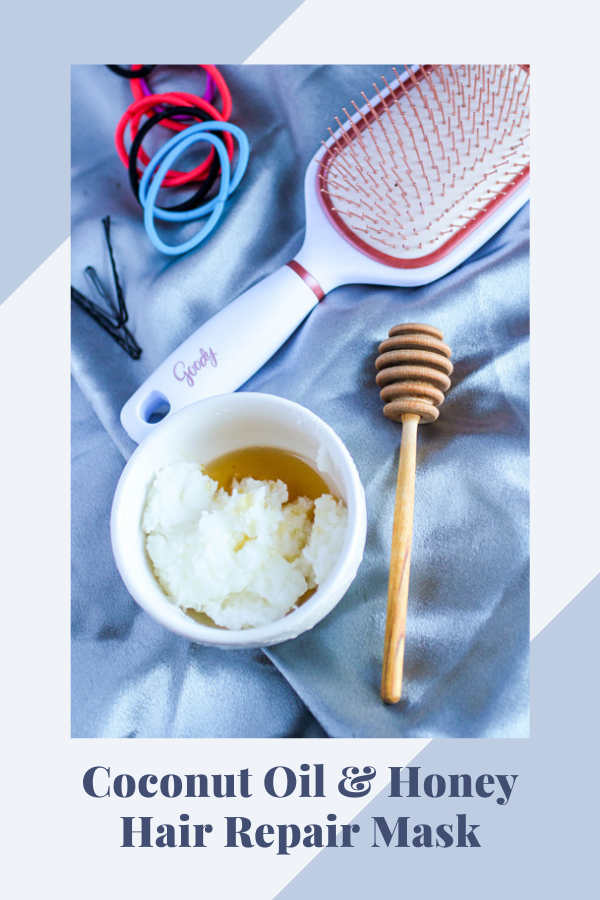 THIS POST MAY CONTAIN AFFILIATE LINKS. PLEASE READ DISCLOSURE FOR MORE INFO.