THIS POST MAY CONTAIN AFFILIATE LINKS. PLEASE READ DISCLOSURE FOR MORE INFO.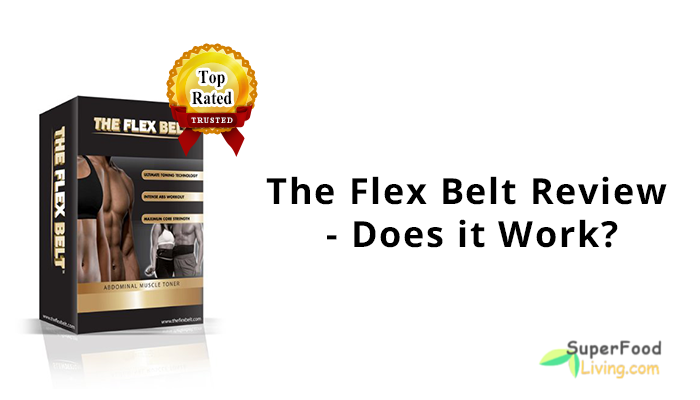 If you have been looking for a fitness accessory to help you strengthen and tone your abdominal muscles, you should look no further than waist trimmers.
The right product can help you boost metabolism, burn more fat faster, strengthen your core and improve your posture.
While there have been many hoax belts stacking the fitness market with tall claims that fall straight on the face later, there are just a few belts that have been proven effective.
It can therefore be quite overwhelming for a beginner to find a good quality product that does what it says.
Why You Should Trust Us?
As a trusted site devoted to good health and fitness, we aim to provide you reviews that are based on real facts and after hours of researching and comparing products.
I have been using a waist trimmer belt for about a year and a half effectively and believe that I know what features to look for, what design works and how a tool can make the big difference when you are struggling to lose a few inches.
To find the best product, we listed out our top required features and compare from the wide range of products available if they fit the bill.
How Does the EMS Ab Belt Work?
These belts are devices that are mounted on your abdomen and work on the principle of Electrical Muscle Stimulation or EMS.
It works by sending electrical impulses that stimulates your nerves that control abdominal muscles.
This results in contracting and relaxing of ab muscles creating an effect similar to exercising or abdominal crunches.
The repetitive action accelerates muscle movements, resulting in tighter and toned abs without breaking your back.
Over the years there have been different EMS systems that appeared in the market.
But most of them have not been approved by the FDA because they market themselves as a magic pill for weight loss and did not stimulate heat effectively.
Related: 10 Best Abs Belt Reviews
Who Should Buy Flex Belt?
The Flex abs belt is not meant to be used as a weight loss tool. Rather it should be seen as a toner and muscle strengthening tool.
If you have been exercising and eating well, this abs belt can help you lose several inches, get a firmer and toned abdominal and improve endurance.
Flex belt is meant for –
people who do not want to spend hours sweating in the gym
individuals who have got limited success from doing crunches or other abdominal exercise
new mom's who aim to shed the baby fat but cannot exercise yet
individuals with back injuries who cannot really do the core exercises and pressure their back further.
Our pick – Flex Ab Belt
The Flex Ab Belt has been designed using 40 years of expertise in the area of EMS devices. The contractions effectively, yet comfortably target all your major ab muscles including upper abs, lower abs and the obliques, all simultaneously for a workout in just 30 minutes.
Flex Belt Features and Benefits  –
Convenient, safe and effective way to strengthen your abdominal muscles
Proven effective in clinical trials and FDA approved
Easy to use with user manual and pre-programmed levels to choose from depending on the intensity of your work out.
Improved core strength will help you get a better posture
Use it while doing household chores, exercise or other things.
Targets those hard to reach abdominal and oblique muscles together
Relieves back and neck strains that you can get while exercising
High quality medical-grade compound used for the EMS pads
Flex Belt Cons but not deal breakers –
Can cause some sore muscles when you start out, just like any other exercise.
Repeated and long time use of gel pads would need replacement as they start losing their sticking capability
The price might not be very reasonable for everyone
While it tones all the abdomen muscles simultaneously, it does not reach your secondary muscles which exercising can impact.
Does it really work? How long will it take before I would expect to see results?
While there are no magic pills or tools to help you lose weight, the Flex belt is great fitness accessory that actually works. You can achieve overall health and fitness benefits when you pair it with exercise and healthy lifestyle.
Measure yourself up when you first start using the Flex belt. Keep a track of your improvement as you increase the levels and enjoy the benefits.
You will notice in a less than 4-6 weeks time, the difference in your endurance levels, your ab firmness, reduction in back and neck pain and weight loss in the longer term.
The fact that FDA has given it a nod and celebrities like Denise Richards have endorsed the flex belt speaks for its effectiveness.
Runner-up – Slendertone Ab Belt
Slendertone Ab 5 – Abdominal Muscle Toner – Core Abs Workout Belt
If the Flex Belt is unavailable for some reason, we would recommend Slendertone in its place. Flex Belt is compared with Slendertone Ab Belt here.
While both have been manufactured by the same company, works on the EMS principle and has been approved by the FDA, Slendertone ab belt is an older model which is not as technologically advanced as the Flex Belt.
Flex Belt comes with an external rechargeable battery, stronger built with more intensity levels and training programs. You can also read comparison between Flex Belt vs Contour Belt here.
Conclusion
Flex belt does what it promises, but do not expect too much too soon. It is not meant as a replacement for workout, lose weight or overall fitness.
It promises to make your core stronger, toned and firmer abs and you can definitely see a difference in 4-6 weeks or shorter if you are not flabby around the mid-section.
THIS POST MAY CONTAIN AFFILIATE LINKS. PLEASE READ DISCLOSURE FOR MORE INFO.