THIS POST MAY CONTAIN AFFILIATE LINKS. PLEASE READ DISCLOSURE FOR MORE INFO.

Introduction
Raw foods is an important part of our daily diet as they contain thousands of the purest nutrients that our body needs. Eating raw foods is not new to us. In fact it has been known for many cultures and civilizations. Consuming a natural, unprocessed vegetables can really do wonders for your health.

Getting to know Kale
Kale is a member of the cruciferous vegetables, which are related to cabbage, broccoli, collard greens, and Brussels sprouts. It is also called as borecole.Aside from its dark green color, it is also available in colors such as purple, white, and even pink. They grow in different climates all over the world but are able to grow well in the cooler months. In the recent years, it has gained its reputation as one of the superfoods because of its overflowing nutrients.
What are Spinach?
Spinach is a member of the Amaranthaceae. It has a dark green leaves that are tender with a slightly bitter flavor. The leaves are commonly used in various dishes or tossed in salads. Spinach is one of the most popular food in the market due to its amazing nutritional content. Many have said that consuming spinach in juice form is actually the healthiest way to consume it.
Kale vs. Spinach
Kale and Spinach are both raw foods with overflowing nutrients, which is why they are called as "super veggies". But over the years, the debate between kale and spinach is increasingly a prominent topic. Let us take a peek on what the hype is all about.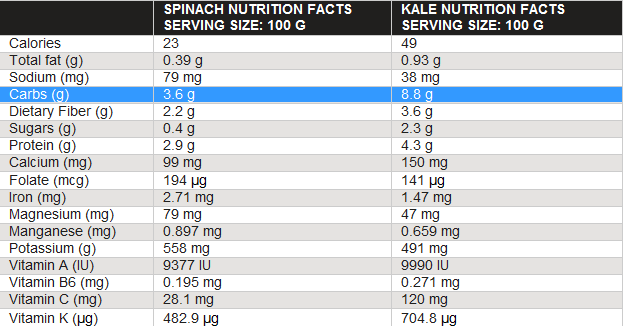 As you can see from the above chart, Kale crushes spinach when it comes to the amount of Vitamin A, C, B6, and K, manganese, copper, and calcium. Whilst spinach boasts more protein, folate, iron, and fiber than Kale.The good thing about this two is that they both contain omega-3 fatty acids that helps fight inflammation and maintains a healthy heart.
Conclusion
Both Kale and Spinach are nutritionally similar and are both healthy foods. Choosing between Spinach and Kale depends on your nutrient needs. If you want to prevent yourself from flu then the high levels of Vitamin C from Kale might be the one to reach for but if you have you are suffering from high blood pressure then Spinach is best for you.
Enjoyed Food Showdown! Which one is more beneficial? Kale vs. Spinach? Share it with your friends so they too can follow the Superfoodsliving journey.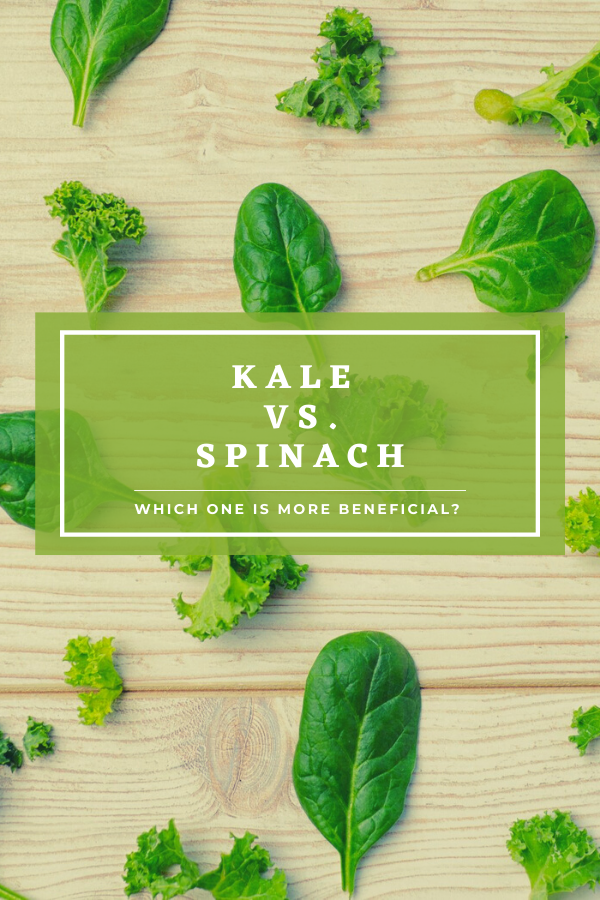 THIS POST MAY CONTAIN AFFILIATE LINKS. PLEASE READ DISCLOSURE FOR MORE INFO.