THIS POST MAY CONTAIN AFFILIATE LINKS. PLEASE READ DISCLOSURE FOR MORE INFO.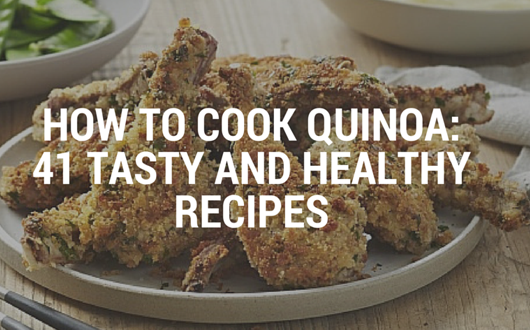 Quinoa is oftentimes referred to as the edible, trendy, nutritious grain superfood. Quinoa has taken the world by storm and has become a staple in many households. The history of Quinoa (pronounced "keen-wah") dates back well before this trendy food hit American tables.
Because of the health benefits, nutritional value, and many diverse recipes, Quinoa has become a popular side, main dish, and nutritional option for many people.
What is Quinoa? Is Quinoa a Grain?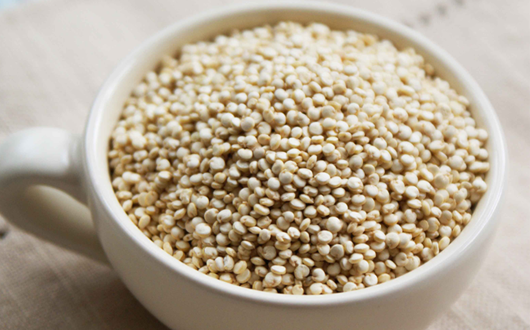 To begin, quinoa is a high protein crop grain that has edible seeds. It is closely related to beet roots, spinach, and tumbleweeds. Quinoa was first found in the Andean region (Peru, Boliva, Ecuador, and Columbia). It seems that people have been enjoying Quinoa for about 3,000 to 4,000 years!
As quinoa grows, the seeds are cultivated, and in their natural state the seed have a bitter taste. The quinoa you find in stores often has gone through a process to have the coating removed in order to get rid of the bitter taste.
Quinoa Nutrition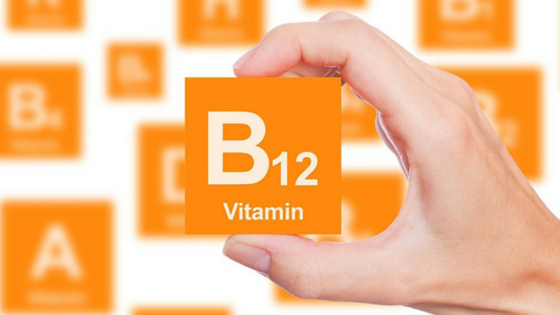 An article in Forbes magazine by Julie Wilcox, states that Quinoa is the "Supergrain of the Future". Julie sets out seven qualities of quinoa that make it a beneficial food: protein-rich; twice as much fiber as other grains; contains iron; lysine for tissue growth; magnesium rich; high in riboflavin (B2); and high in manganese (an antioxidant).
The health benefits from these qualities include: lowering cholesterol, healthy red blood cells, reducing risk of type-2 diabetes, improving metabolism, and preventing mitochondrial damage.
An article from BBC Good Food, highlights quinoa benefits and states that: quinoa contains anti-inflammatory phytonutrients and has small amounts of omega-3 fatty acids—which are great for heart health! Authority Nutrition claims that quinoa contains minerals that most people do not usually get enough of in their regular diets; specifically, magnesium, potassium, zinc, and iron are all minerals that are found in quinoa that are incredibly beneficial to health and wellness.
The nutritional value of quinoa, when cooked, is very rich. There are only 222 calories in quinoa per cup! According to sources, 1 cup of cooked quinoa contains over 10% of the daily value of manganese, phosphorus, folate (B9), iron, magnesium, and zinc. It has about 222 calories, 39 grams of carbohydrates, 8 grams of protein, and 4 grams of fat. The glycemic load is about 18, it has a nutrient balance score of about 45, and a protein quality score of 106 (on a scale of 100). (Provided by USDA and Nuritionadata.self.com) Quinoa is an incredibly versatile ingredient.
There are over 1,800 types of quinoa available, but you will likely find three main types at your local market: white, red and black.  White quinoa, easily the most popular option, has a simple flavor that blends easily with other foods, and it is a great choice for those who have never tried quinoa before.
The red and black varieties tend to be a little bolder and more earthy in flavor.  They're a great choice when you want to add a splash of color to a dish and are a great accompaniment in salads and other dishes.
How to Prepare Quinoa
When preparing quinoa, it is suggested to always rinse it in a colander before cooking.  This is due to quinoa's natural coating which may result in a soapy or bitter taste of cooked grain.  Most boxed quinoas have already been pre-rinsed, but feel free to rinse them again.  You may even see suggestions to pre-soak quinoa in water, but just a quick rinse is sufficient.
Quinoa can be used as you would rice, barley, or any other grain.  You can easily flavor it by cooking it in a flavored broth instead of water, ¼ teaspoon of salt per cup of quinoa, and perhaps a bay leaf added to the pot.  It's also great used in place of noodles as a bed for stew, or in place of rice as a bed for fish, and is even great for thickening soups.  It also works great in casseroles.  Once cup of dry quinoa will typically yield three cups when cooked.
One cup of quinoa needs about two cups of liquid for preparation.  Other spices and seasonings that really complement quinoa include smashed garlic, fresh rosemary, or black pepper.  Also, it's worth noting that quinoa can easily be cooked in a rice cooker, making preparation very convenient.
Quinoa preparation is simple.  Once you've rinsed the quinoa (optional for US brands) and added liquid, cook on a low heat, cover and simmer for about 15-20 minutes or until most of the liquid is absorbed.  When cooked, quinoa has a slightly translucent appearance and a white string, which is part of the hull, will be visible.
If you want to go beyond using just the basic quinoa grain, you can also find quinoa flakes and quinoa flour at most larger supermarkets and in natural foods stores.  These are great options for those who want to do some gluten-free baking.
It's even possible to make your own quinoa flour from the quinoa grain by placing the grain in a clean coffee grinder or high speed food processor and grind until it's reduced to a fine powder.  This will not be as fine as purchasing quinoa flour, but will work well in things like cookies where texture is not as much of an issue.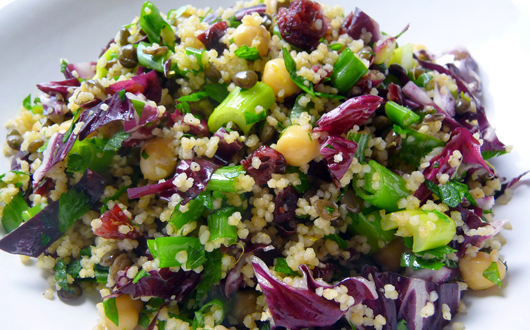 One especially delicious and simple quinoa recipe is *Lenil and Quinoa Salad, a recipe featured on Food Network's website.  This option is vegetarian, gluten free, serves four, and only takes about 30 minutes to prepare.
Ingredients
1/2 cup quinoa
1-1/4 cups water, plus 2 cups
1/2 cup lentils
1 teaspoon Dijon mustard
2 tablespoons red wine vinegar
1/4 cup vegetable oil
1/4 teaspoon garlic powder
1 lime, zested
Kosher salt and freshly ground black pepper
2 green onions, chopped
1 tablespoon chopped, fresh cilantro leaves
Directions
(Microwave cooking instructions)  Put the quinoa in a colander and rinse thoroughly in cold water. Put the rinsed quinoa in a large microwave-proof bowl with a cover, along with 1-1/4 cups water. Cover and microwave for 9 minutes on high. Let it sit for 2 minutes, then stir.  Quinoa will be tender enough to eat, but still have a little "pop" upon biting.
(Stovetop cooking instructions)  Put the lentils in a colander and rinse thoroughly in cold water. Place in a saucepan and simmer the lentils with 2 cups water until the lentils are tender, but not mushy, approximately 30 minutes. Drain and cool.
Whisk the mustard and vinegar together in a small bowl.  Drizzle the oil into the mustard and vinegar mixture to make an emulsion.  Add the garlic powder, lime zest, salt, and pepper, to taste.
To assemble the salad: In a medium salad bowl, mix quinoa, lentils, green onions, and chopped cilantro together. Top the salad with the dressing, then toss to coat and serve.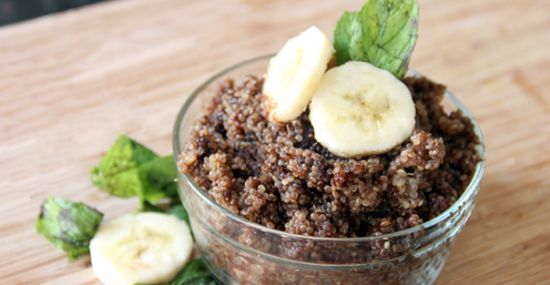 A great breakfast option is **Vegan Chocolate Banana Breakfast Quinoa with Chocolate Soy Milk featured at Vegetarian.About.com.  This recipes takes 5 minutes of prep time and 15 minutes to cook, yelds one large or two medium size servings, and has just 278 calories for the entire dish!  You can also add nuts, berries, peanut butter,  a bit of cinnamon or a drop or two of vanilla for extra flavor and/or texture.
Ingredients
1/2 cup quinoa
1 cup water
2/3 cup chocolate soy milk
1 tbsp cocoa powder
1 tbsp maple syrup or another sweetener (try agave nectar or brown rice syrup)
1 banana, sliced or mashed
Directions
Place the quinoa in a saucepan with water and heat on the stovetop for about five minutes.  Add chocolate soy milk to the quinoa and stir to combine.  Reduce to medium low.  Heat another 5-7 minutes, until liquid is mostly absorbed and quinoa is soft.  You can add more liquid as needed.
Once you've remove the quinoa from heat, stir in cocoa powder, maple syrup and banana slices.  Makes one generous serving, or two medium sized servings.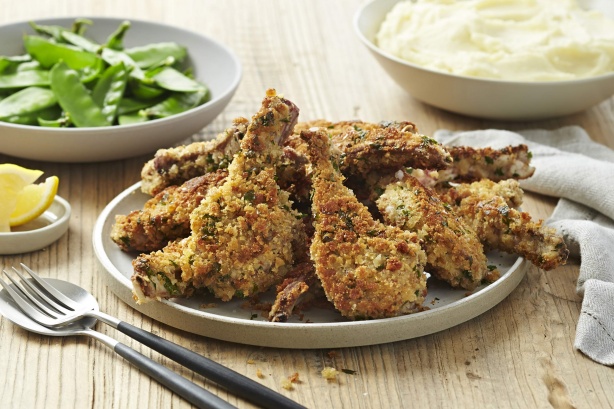 When you really want to impress guests or just that special someone, try ***Quinoa and Herb Crusted Lamb from Food Network's Giada De Laurentiis.  This dish can be completed in about 35 minutes, including prep time. It's easy enough for beginners, but flavorful enough to have your guests thinking you're just this side of a gourmet chef!
Ingredients
Coating:
1 cup quinoa
1/3 cup chopped fresh thyme
Zest of 1 large lemon
2 tablespoons kosher salt
1/2 teaspoon freshly ground black pepper
2 eggs
Lamb:
1/4 cup plus 2 tablespoons olive oil
12 (1-inch thick) lamb chops (about 2 1/2 to 3 pounds), fat removed
Salt and freshly ground black pepper
Sauce:
1 cup creme fraiche
1 tablespoon maple syrup
1 tablespoon chopped fresh thyme
Salt and freshly ground black pepper
Directions
Coating:
Combine together the quinoa, thyme, lemon zest, salt, and pepper in a medium bowl. Beat the eggs in a separate medium bowl.
Lamb:
Heat 1/4 cup olive oil in a large nonstick frying pan over medium heat. Season the lamb with salt and pepper.  Coat the lamb chops in the egg, then coat with the quinoa mixture, pressing lightly to help ensure the coating sticks.
Add six of the lamb chops to the pan and cook until light golden, about 5 minutes on each side for medium-rare doneness.  Add the remaining 2 tablespoons of oil to the pan and cook the remaining six lamb chops. Let the chops to rest for 5 minutes.
Sauce:
Mix together the creme fraiche, maple syrup, and thyme in a small bowl until smooth. Season with salt and pepper, to taste.
Arrange the lamb chops on a platter and include the sauce on the side so it may be added as desired.
Listed below are 40 recipes for the enjoyment of this nutrient-packed food, including links to the recipes featured above:
Quinoa Salad Recipes
Easy Quinoa Salad with Veggies and Feta Cheese: http://www.foodnetwork.com/recipes/sandra-lee/quinoa-salad-recipe.html
*Lentil and Quinoa Salad, packed with taste and easy to make! http://www.foodnetwork.com/recipes/melissa-darabian/lentil-quinoa-salad-recipe.html
Golden Sunshine Quinoa Salad: a lively bright summer salad: http://www.foodnetwork.com/recipes/ingrid-hoffmann/golden-sunshine-quinoa-salad-recipe.html
Mexican Red Quinoa and Citrus Salad: For the cilantro lover in you!: http://www.foodnetwork.com/recipes/guy-fieri/red-quinoa-and-citrus-salad-recipe.html
Quinoa and Purple Potato Salad, a great treat to bring to the cook-out: http://www.foodnetwork.com/recipes/giada-de-laurentiis/quinoa-and-purple-potato-salad-recipe.html
Avocado Quinoa Salad, easy to put together, great healthy fats and protein packed: http://www.foodnetwork.com/recipes/katie-lee/green-grape-and-avocado-quinoa-salad.html
Quinoa and Tomato Salad, easy lunch option for those on the go: http://www.foodnetwork.com/recipes/food-network-kitchens/quinoa-tomato-salad.html
Asian Chicken Quinoa Salad, spice it up with this delicious crowd pleaser: http://www.foodnetwork.com/recipes/food-network-kitchens/asian-chicken-and-quinoa-salad-recipe.html
Chickpea Quinoa Salad with Cranberries and Lime: http://vegetarian.about.com/od/wholegrainscouscous/r/Cranberry-Lime-Chickpeas.htm
Red Quinoa Salad: Red quinoa recipes are equally as tasty as regular quinoa, but add an appealing color contrast to the dish: http://www.myrecipes.com/recipe/red-quinoa-salad-50400000123308/
Quinoa Pasta Recipes
Quinoa Pilaf with arugula, mint, cucumber, peppers, and shallots: http://www.foodnetwork.com/recipes/giada-de-laurentiis/quinoa-pilaf-recipe.html
Quinoa Fried Rice: Substitute rice and pasta in this recipe that is perfect for using up leftover quinoa: http://www.skinnytaste.com/2009/02/quinoa-fried-rice-525-pts.html
Quinoa Pasta Recipe: You can make this to substitute in place of any pasta in any dish: http://www.quinoakitchen.com/quinoa-pasta/
Additional Quinoa Breakfast Recipes
**Chocolate Banana Quinoa Breakfast: http://vegetarian.about.com/od/breakfastrecipe1/r/Chocolate-Banana-Breakfast-Quinoa.htm
Chocolate Quinoa Breakfast Cookies: http://vegetarian.about.com/od/sugarfreecookies/r/Chocolate-Quinoa-Breakfast-Cookies.htm
Quinoa Cakes: Substitute for pancakes with these delicious quinoa cakes from Martha Stewart: http://www.marthastewart.com/329047/quinoa-cakes
Additional Quinoa Protein Recipes
Enjoyed How to Cook Quinoa: 41 Tasty and Healthy Recipes? Share it with your friends so they too can follow the Superfoodsliving journey.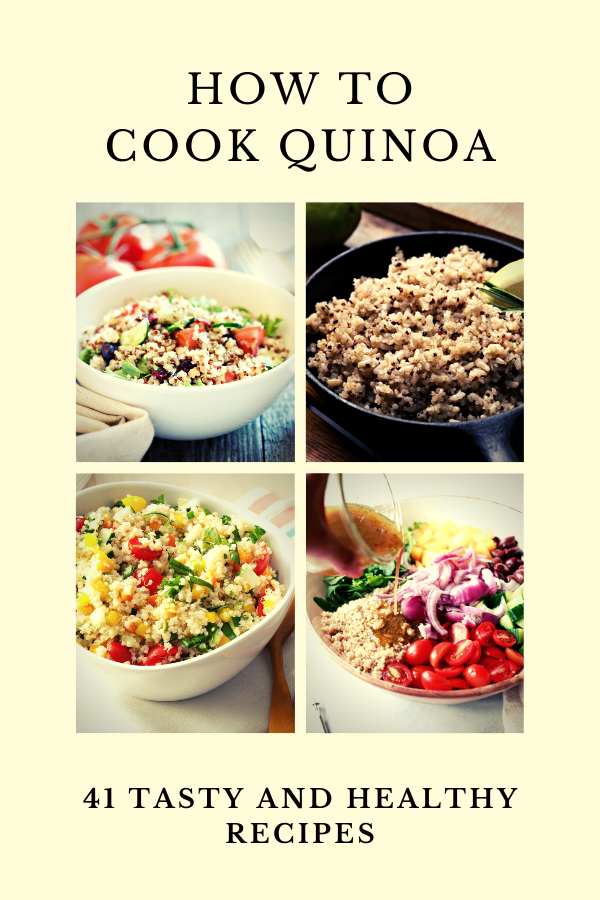 THIS POST MAY CONTAIN AFFILIATE LINKS. PLEASE READ DISCLOSURE FOR MORE INFO.