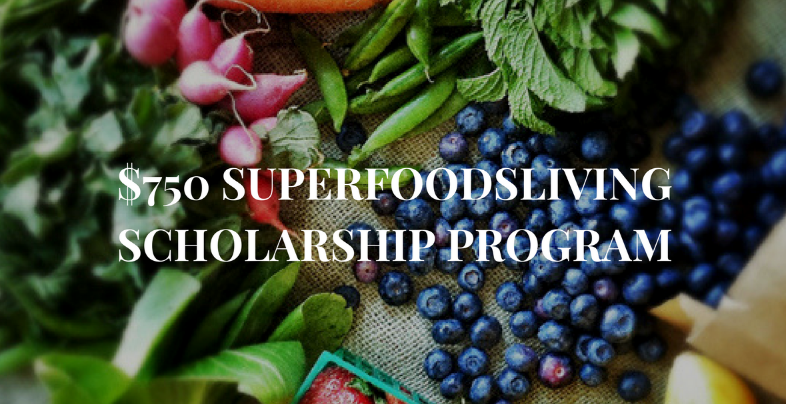 Superfoodsliving.com was founded in 2008 by a bunch of food lovers. A venture in food and nutrition, especially by an inadvertent crew was quite adventurous and not normally heard of.
Their love for food soon ascended to a more meaningful cause and that was eating the RIGHT kind of food.
While they were discovering and developing the right eating habits, they realized that good and healthy food is a prerogative and entitlement for every living being.
They didn't wind up their commercial avenues but instead, they decided to do whatever little they can in terms of awareness and sharing true knowledge about good food, or in other words Superfoods.
Thus Superfoodsliving.com came into existence.
Ever since, we at 'Superfoodsliving' are trying to make a difference. By encouraging and promoting wakefulness towards healthy and healthier food FOR ALL.
We like to pass on the baton to similar enthusiasts, thereby announcing the first ever scholarship program. We believe that budding students and youngsters can amply take this forward.
What may start as a persuasive activity to compliment the studies; may soon end up igniting their interest in food awareness.
Scholarship Information / Terms & Conditions
 Eligibility
All graduates and undergraduates (Any stream)
2. Must have at least a 3.0 GPA
Scholarship Amount
USD 750
There is a single reward for the best entry
Application / Other Details
Write an essay of 1000 words minimum either on 'Environmental Health' or 'Understanding your Health at key stages of life'. The essay should be the original work of the applicant, free from plagiarism and replication of thought and idea.

As an example: You could pick a plant, herb, diet or a food, why it matters for your health and its 5 best reviews like Garcinia Cambogia reviews here

Send the essay to 'Diana.grace@superfoodsliving.com'adding 'Application for Scholarship Program 2017' in the subject line. Entries to be sent in via email only.
Send the essay as a word or PDF document with the following details –
Full name and contact information of the applicant (address and phone number).
ii. Proof of college enrollment (acceptance letter or college transcript).
iii. Proof of minimum GPA of 3.0 (transcript).
The deadline for the contest is 30th June 2017. (Submission period – 20th Feb 2017 – 30th June 2017)
The winner will be chosen based on the originality and novelty of the idea and expression. The quality of the essay would also be taken into consideration. I.e. Use of language, tone, vocabulary, diction and grammar.
The final screening of all the entries would be done by a panel of experts at Superfoodsliving.com and their decision would be final. We have ensured that none of the panel members is associated with the applicant or the college administration in any way.
The winner would be chosen and his name would be declared on 15th July 2017 on the website homepage along with the individual notification to the applicant and the college.
The scholarship amount check would be paid in full and would be sent at the college address, informing the applicant suitably.
In case of a single entry in the contest, the only entry would be rewarded with the scholarship amount, provided it fulfills all the qualifying details legitimately.
Superfoodsliving does not discriminate based on age, race, sex, religion, disability status or sexual preference. All scholarship applicants are considered equally, based upon their merits and strength of their essay, application and other criteria. This Website has complete discretion in choosing the winners of each scholarship.
Any information or qualifying document found incorrect or invalid at a later stage would call for disqualification.
Any questions can be clarified by writing at diana.grace@superfoodsliving.com
Website / Page – https://superfoodsliving.com/scholarship
Privacy Conditions –
Participants agree that Sponsors may collect, store, share and otherwise use information provided during the registration/application process, including, but not limited to, name, mailing address, phone number, and email address, including for administering the Scholarship program and verifying the Participants' identity, postal address and telephone number in an event a Participant is selected to be a Winner.
Participant's information may also be transferred to countries outside the country of Participant's residence, including the United States.
Such other countries may not have privacy laws and regulations similar to those of the country of Participant's residence. If a Participant does not provide the mandatory data required, Sponsors reserve the right to disqualify the Participant.
Participants have the right to request access, review, rectification or deletion of any personal data held by Superfoodsliving.com in connection with the Contest.
By participating in this Scholarship Contest, each Participant agrees that if the Participant is declared a winner, your name may be announced publicly (for example it may be posted on the program's website) and his or her name and image may be used to promote the Scholarship program.
Sponsors may also ask Winners to participate in media activities, but such participation is optional.
Thank you for taking interest in our quest towards food and nutrition for all. We wish you all the best!