THIS POST MAY CONTAIN AFFILIATE LINKS. PLEASE READ DISCLOSURE FOR MORE INFO.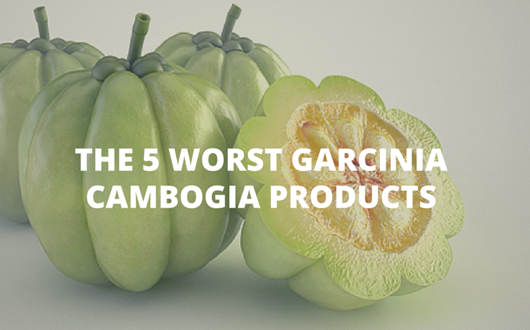 Ever since Dr. Oz talked about the positive benefits of garcinia cambogia on his show, the market has been flooded with garcinia cambogia weight loss supplements.
Though garcinia cambogia is recieving rave reviews for its effects on appetite and weight loss, not all brands are effective nor live up to the claims they offer.
Unfortunately, not all companies care about providing their customers with a genuine product and instead, only care about the money they can make off of their marketing schemes.
This is why it is so important to research and analyze a product, especially a weight loss product, before buying it.
We have taken some of the guess work out of purchasing garcinia cambogia by providing a list of what to look for in a product as well as which Garcinia Cambogia brands to look out for.
What To Look For in a Garcinia Cambogia Supplement
Though garcinia cambogia products may claim they all do the same things, not all products are created equal.
Here are some things that you should look for when buying a garcinia cambogia weight loss supplement.
Make sure the supplement lists "garcinia cambogia" or garcinia cambogia extract in the ingredients list as the primary ingredient
Product should have at least 50% hydroxycitric acid (HCA)
Needs to supply potassium to help aid in absorption
No fillers, binders, chemicals, or artificial ingredients
The recommended dosage for garcinia cambogia should be roughly 500mg to 1000mg taken before each meal. The dosage should not exceed 3000mg per day.
Where To Purchase
As with many other products it is always best to purchase from a reputable seller. Companies such as GNC, The Vitamin Shoppe and other nutritional websites are good places to purchase from because they are reputable and usually also offer a money back guarantee if you are unhappy with the product purchased.
What to avoid when purchasing:
Avoid any website or vendor that uses Dr. Oz to promote their garcinia cambogia product. Dr. Oz has said he has never, and will never, market a specific brand
Avoid any website with "garcinia" in its name
Avoid any site that claims to "almost" be out of garcinia cambogia. Garcinia cambogia is a readily available product.
Avoid blogs or websites that offer a review of a garcinia cambogia product followed by a link to purchase
Be wary of websites that only share positive reviews. These websites often fill their own review boards with fake reviews.
The Worst Garcinia Cambogia Brands
Though there are thousands of brands to chose from (just look up "garcinia cambogia" on Amazon), not all of them are reputable products. The following five garcinia cambogia products are just a few of the brands that you should avoid when looking to purchase a garcinia cambogia supplement.
1. Garcinia Cambogia 1300
Though this product has what appears to be postive, real reviews, this company is a bit of a mystery.
Maritzmayer Laboratories doesn't have much information available other than an opening of a Better Business Bureau file in 2013. In regards to this, the company is not BBB accredited and has a BBB rating of "F" due to consumer complaints. It's best to stay away from this supplement!
2. Kittchin's All Natural Garcinia Cambogia Extract
While this product appears to be legit from being tested in FDA approved facilities to containing all of the ingredients needed for a proper garcinia cambogia weight loss supplement, the glaring negative on this company is it's over the top use of Dr Oz With lines such as "quoted by Dr Oz as the 'Holy Grail'" to quoting a "famous TV doctor", it is obvious that this company is using Dr Oz and his opinons on garcinia cambogia (not their specific product) as a marketing scheme.
3. NutraXen High Caliber Garcinia Cambogia
An "as seen on TV" product, NutraXen High Caliber Garcinia Cambogia doesn't have many reviews available and the ones it does have are not positive, which is a warning sign right off the bat.
A quick look at this product's list of ingredients immediately shows a lack of potassium, which should automatically rule out this product from your choices.
4. Pure Garcinia Cambogia Extract
This garcinia cambogia product immediately raises red flags upon visiting their website. The first red flag is the use of the word "garcinia" in both the website address and their product name.
The website also boasts that Dr. Oz has backed their product, which Dr. Oz has specifically said he would never do. The final glaring red flag is that this website only offers one product, instead of providing multiple nutritional supplements for purchase such as with a GNC website.
5. Islands 100% Pure HCA
Though sold by a company that sells other nutritional and weight loss supplements, Islands 100% Pure HCA does not have its own website and seems to only be available through third party sellers such as Amazon.
There seems to be plenty of fake reviews, either created by the company or people the company hired, and some of the real reviewers seem to have noticed and said so in their own reviews of the product.
There is also no potassium in Islands 100% Pure HCA to help with absorption of the garcinia cambogia extract.
Conclusion
As with any new nutritional or diet supplement, you should do your own research before purchasing or trying out a new product.
Not only will you become more aware of what you are putting into your body, but you will also ensure that you are getting what you are paying for. Garcinia cambogia has seen positive reviews and results for some, but still should not be viewed as a miracle pill.
Related: Best rated Garcinia Cambogia brands.
Related: Best FDA Approved Garcinia Cambogia Brands.
My recommended Garcinia Cambogia product is:
-100% Pure Garcinia Cambogia Extract standardized to 60% HCA (naturally occurring Hydroxycitric Acid).
-800 mg per capsule.
-60 vegetarian capsules per bottle.
Enjoyed The 5 Worst Garcinia Cambogia Brands? Share it with your friends so they too can follow the Superfoodsliving journey.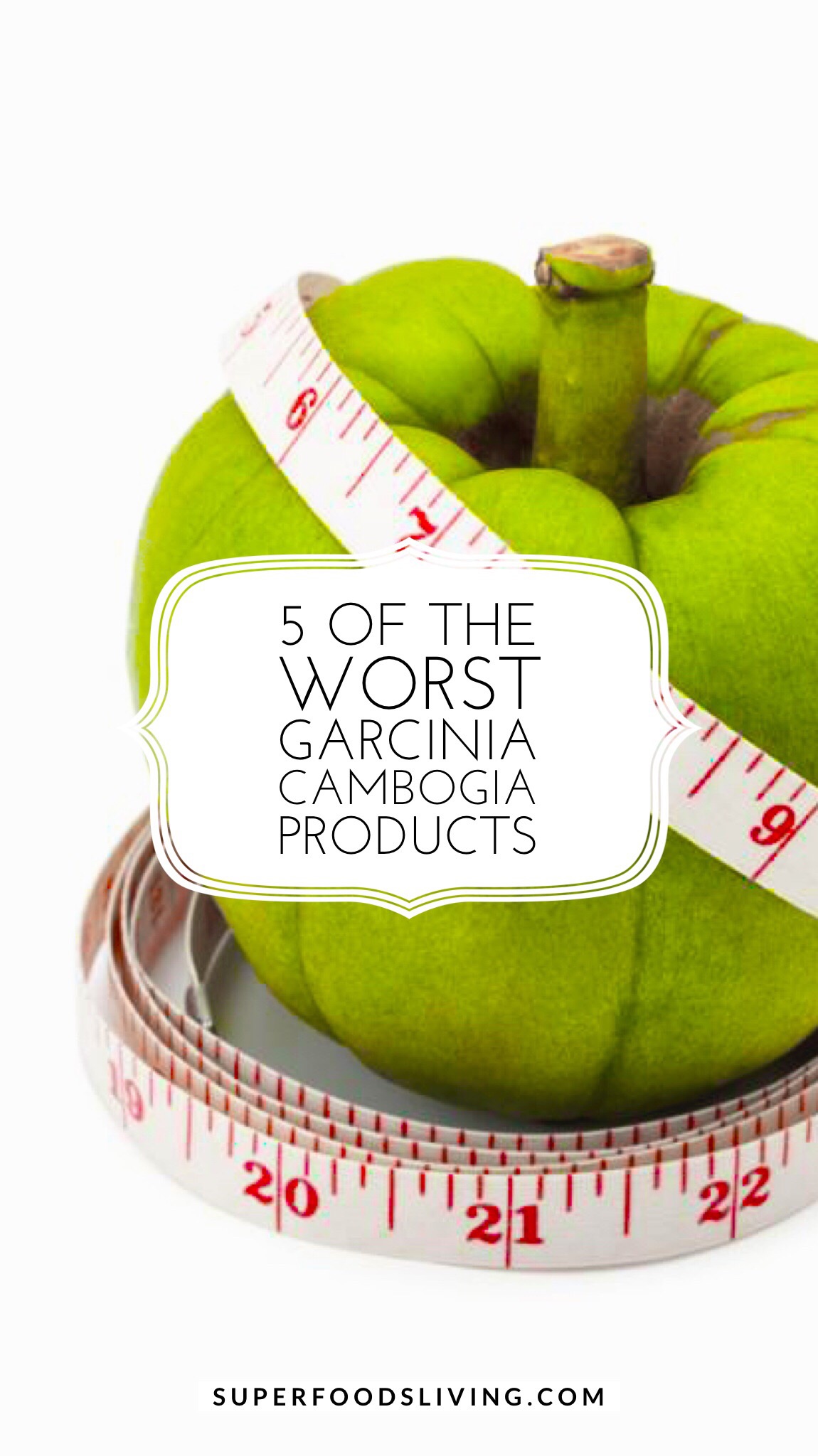 THIS POST MAY CONTAIN AFFILIATE LINKS. PLEASE READ DISCLOSURE FOR MORE INFO.