THIS POST MAY CONTAIN AFFILIATE LINKS. PLEASE READ DISCLOSURE FOR MORE INFO.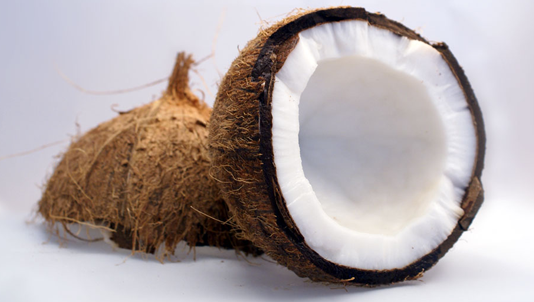 Nowadays, we often see various products offered at supermarket claiming for its energy boosting properties. Although they may seem very effective, still they contain synthetic chemicals that could leave various side effects.

Maca
Maca or Lepidium Meyenii or Lepidium Peruvianum is a popular superfood and herb that has been known as an energy enhancer and mood stabilizer. Moreover, maca is touted to increase energy and endurance, builds muscle, relief of menopausal symptoms, and improves fertility. Maca is a cruciferous root vegetable that grows in the high elevations of the Andes Mountain. Maca roots are commercially processed and sold in forms of gelatinized, powder or capsule. Maca is rich in calcium, phosphorus, magnesium, potassium, vitamins B1, B2, C, E and iron. It also contains trace minerals such as zinc and selenium.
Cacao

Chocolate has gained a negative reputation recently because of its added fats, sugar, and other additives. However, the raw, pure cacao is something that is good for you. Cacao in its pure, raw, organic form is rich in antioxidants, magnesium, iron, chromium, manganese, zinc, copper, vit-C, phosphorus, and fiber. It is touted to be the nature's number one weight loss and high energy food. The tryptophan that is present in cacao, is a powerful mood-enhancer that enhances the production of serotonin, which in turn gives people a steady mood.
Chia seeds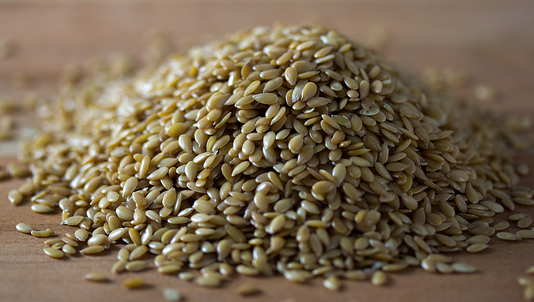 Chia is often known as high in fiber. But chia are not only high in fiber but also an excellent source of protein, which helps to increase the stamina and overall energy levels. Also, they contain potassium, calcium, iron, phosphorous and manganese that are great for different health reasons. Chia seeds can be easily incorporated in puddings, desserts, homemade energy bars, and smoothies.
Raw Coconut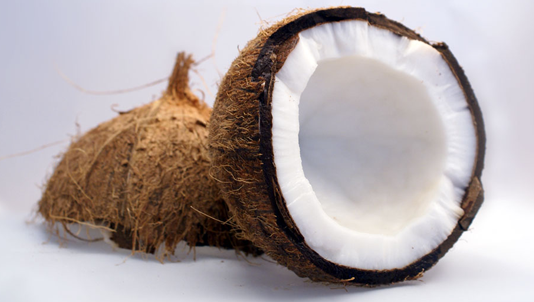 The electrolytes and potassium in the young coconut water makes a good hydration and energy levels. While the coconut meat is also an excellent source of protein and fiber, and medium chain saturated fats that are all necessary to boost your body's energy levels.
Spirulina
Spirulina is a blue-green algae that has recently been found to contain overflowing nutrients that are essential for the body. It is an excellent source of protein which contains over 65% of complete protein and 300% more than fish, meat or poulty. It offers antioxidants, beta-carotene, and omega-3 fatty acids that contributes to the overall energy levels and better mood.
Goji Berries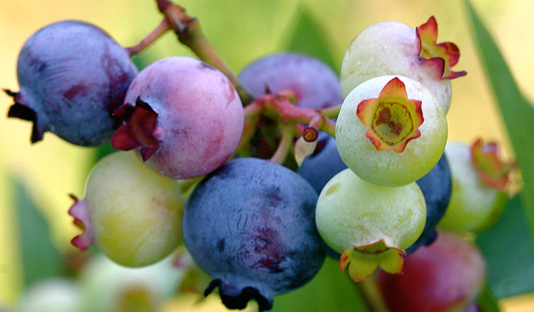 A perfect snacks for people on the go. Goji berries are one of the most nutritious berries that nature has endowed us. They are a complete source of protein and amino acids, including vitamins and minerals. Goji berries are mainly found in various parts of Asia and commonly exported in their dried form.
Flaxseeds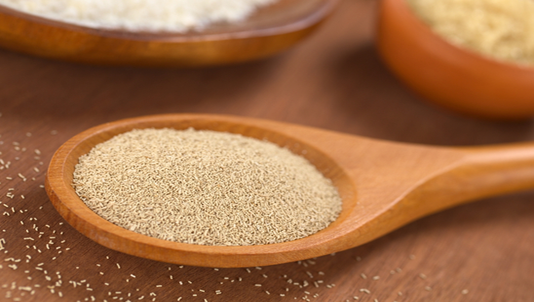 Flaxseeds are one of the richest source of omega-3 fatty acids, an unsaturated fatty acid that keeps a healthy heart. Omega-3 fatty acids are essential for the body but it can't produce on its own, which is why we rely on food such as fish, nuts and seeds. This omega-3 fatty acids boosts energy and enhances the overall mood.
Conclusion
Superfood does not only boost energy but also promotes the overall wellbeing. So taking superfood should be part of a regular diet.
Enjoyed 7 Green Superfood for Super Energy? Share it with your friends so they too can follow the Superfoodsliving journey.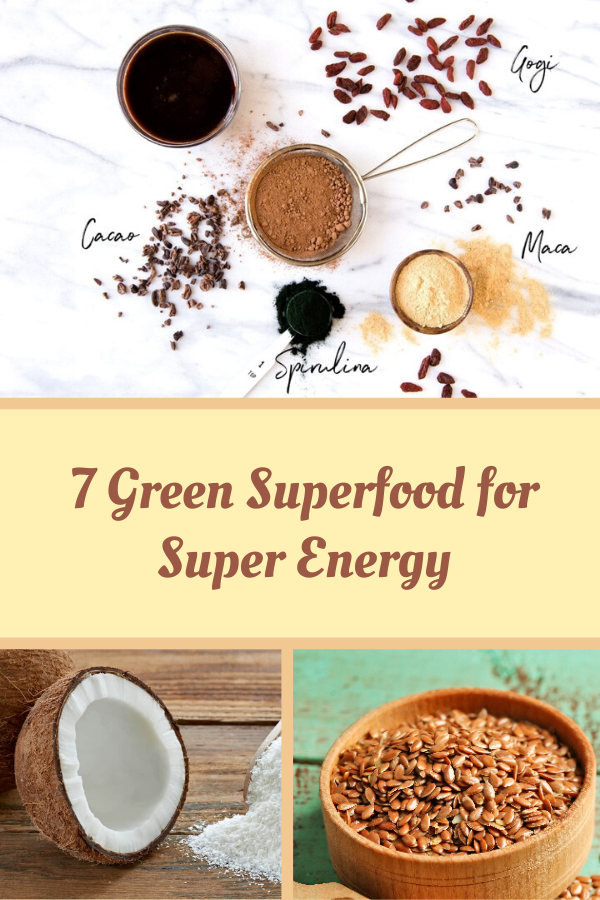 THIS POST MAY CONTAIN AFFILIATE LINKS. PLEASE READ DISCLOSURE FOR MORE INFO.