THIS POST MAY CONTAIN AFFILIATE LINKS. PLEASE READ DISCLOSURE FOR MORE INFO.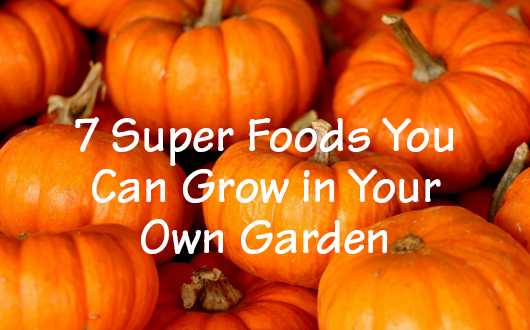 Superfoods have become more well-known in recent years, with new health studies on their nutritional benefits being released almost every week.
Foods like kale, blueberries, cabbage, pumpkin, and sweet potatoes are some of the most highly sought after superfoods in particular, as they are fully packed with essential vitamins and nutrients.
While it's possible to find these at health food and grocery stores, they can be highly priced due to increased demand.
However, if you have your own garden, it's possible to skip the grocery store and grow these superfoods right outside your home. This not only saves you money, but also makes it easier to get more healthy foods in your diet on a daily basis.
1. Sweet Potatoes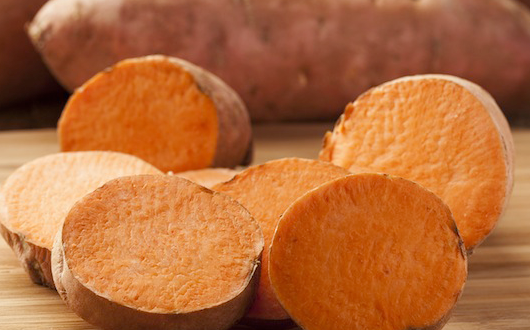 While traditional potatoes might be delicious, sweet potatoes pack more of sweet and a healthy punch.
The orange-colored insides are high in vitamin A, vitamin C, potassium, and calcium.
Additionally, this root vegetable has a low impact on blood sugar, so it's excellent for those who suffer from diabetes or want to balance their blood sugar levels.
In order to grow these potatoes, you'll need to plant them in warm soil in a sunny environment. With regular watering and proper care, these should mature anywhere within 90 to 160 days.
2. Kale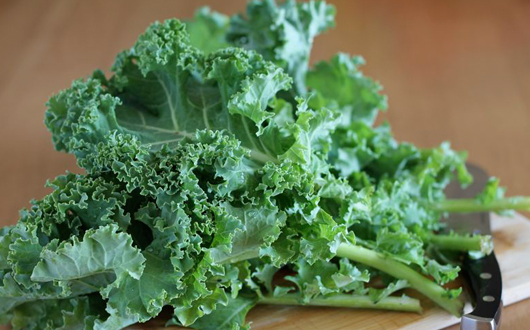 Kale is perhaps one of the most well-known superfoods, with more health benefits than many other vegetables.
In addition to being high in antioxidants, it's also packed full of beta-carotene, vitamin C, glucosinolates, and vitamin A.
With so many vitamins and minerals, this vegetable is said to help in preventing cancer, keeping skin beautiful, and fighting disease.
To grow kale, start by planting it in fertilizer and soil around early spring or summer.
When watered regularly and seeded after 2 weeks, the plant will begin to grow. Once the leaves have reached the size of your hand they will be ready to pick.
3. Blueberries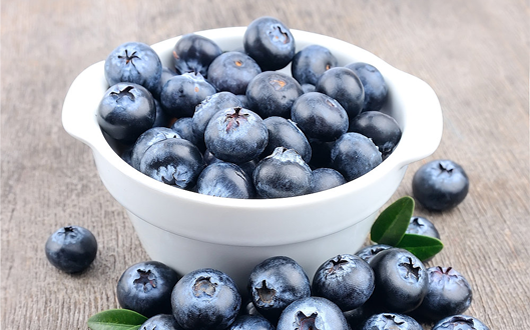 Blueberries aren't only delicious, they are also great for your health. They are high in fiber, manganese, vitamin K, and vitamin C.
In addition to this, they are sweet and low in calories. They are also high in antioxidants that can help neutralize free radicals which can damage your health.
Growing blueberries can be difficult, as the soil has to be just right. The fertilizer should be applied one month after planting.
By planting them in early spring and keeping a close eye on their care, they should be ready to pick and eat by August.
4. Pumpkin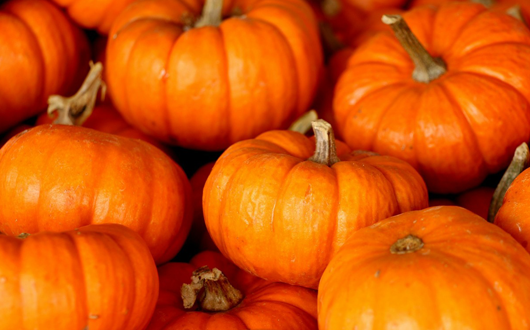 Pumpkins tout a number of health benefits, from lowering your blood pressure to boosting your vision.
This is due to the fact that this squash plant is high in potassium, vitamin A, vitamin B-6, folates, copper, and calcium. This super food can also help you feel full, and is low in calories for a healthy diet.
To plant pumpkins, begin with placing them directly in the ground 2-4 weeks before the last frost of spring.
With proper care you can expect to have a fully grown pumpkin ready for picking in 100-120 days. Don't restrict their usage in just pumpkin pies!
5. Beets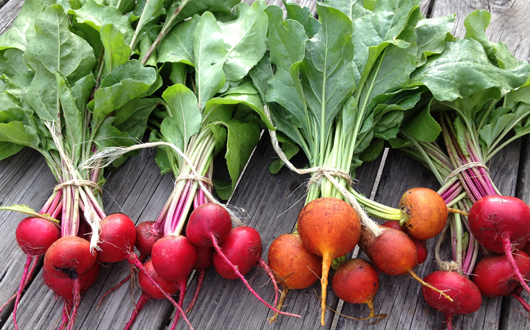 This purple super food is high in essential minerals such as manganese and potassium. It's also packed with fiber, vitamin C, folate, iron, and phosphorus.
By eating these regularly, you can experience reduced indigestion, help with constipation and a variety of other health benefits. Beets can also be cooked in many different ways so it's a great veggie to have on hand for recipes.
To grow beets, it's best to plant them in an area that's well-drained and in the direct path of sunlight.
For best results, it's also recommended to plant seeds a few months before the first frost of fall. By doing this and taking proper care, you can expect to pick them in around 60 days.
6. Cabbage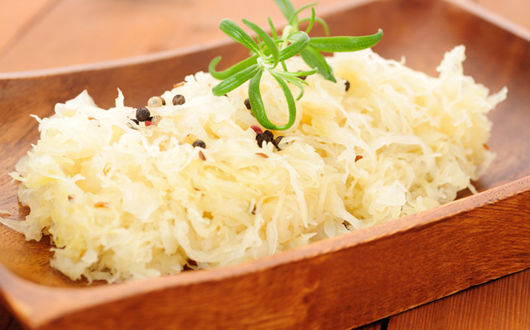 This green vegetable might be something you already use regularly, as it's found in many recipes today.
What's so great about it? Although very low in calories, it's a great source of vitamin B6, vitamin C, vitamin K, magnesium, vitamin B2, iron, selenium, calcium, phosphorus and many more.
You can also load up on this to feel full without consuming a lot of calories, which is excellent for weight loss.
It's best to begin growing cabbage indoors 2 months before the last frost of spring. With proper care, such as hardening off plants and transplanting outdoors in 3 weeks, you should have cabbage in just over two months.
The weight of the head will depend on how long you allow the cabbage to grow.
7. Quinoa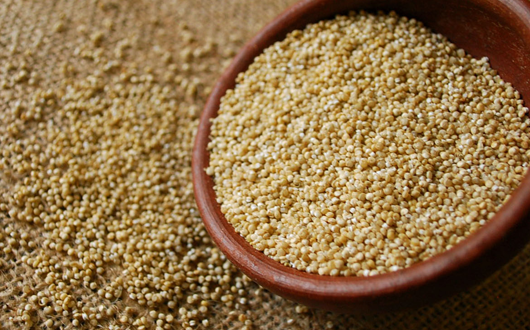 This small grain, that's an excellent alternative to rice, is one of the best superfoods to grow, especially since doing so can help save you money.
It's high in magnesium, vitamin B2, manganese, iron, lysine, fiber, and even protein. Quinoa also stores well and can be worked into hundreds of different recipes, so it's something you can continuously use.
Planting quinoa has to be done when the weather is around 60 degrees.
By using a quinoa growing guide to help you do this properly, you'll have seedlings in just four days. Harvesting should be completed in anywhere from 90-120 days.
Growing Your Own Superfoods
When it comes to gardening in your own backyard, it's essential to read through guides to make sure you're doing things right.
Fortunately there are many books as well as websites that you can use to help you learn. In addition to this, it's crucial to have the proper equipment, such as walk behind string trimmers.
By taking the time to gather this knowledge and the right supplies, you'll find that growing superfoods can actually be enjoyable. The money you save on these healthy foods will be icing on the cake!
Enjoyed 7 Super Foods You Can Grow in Your Own Garden? Share it with your friends so they too can follow the Superfoodsliving journey.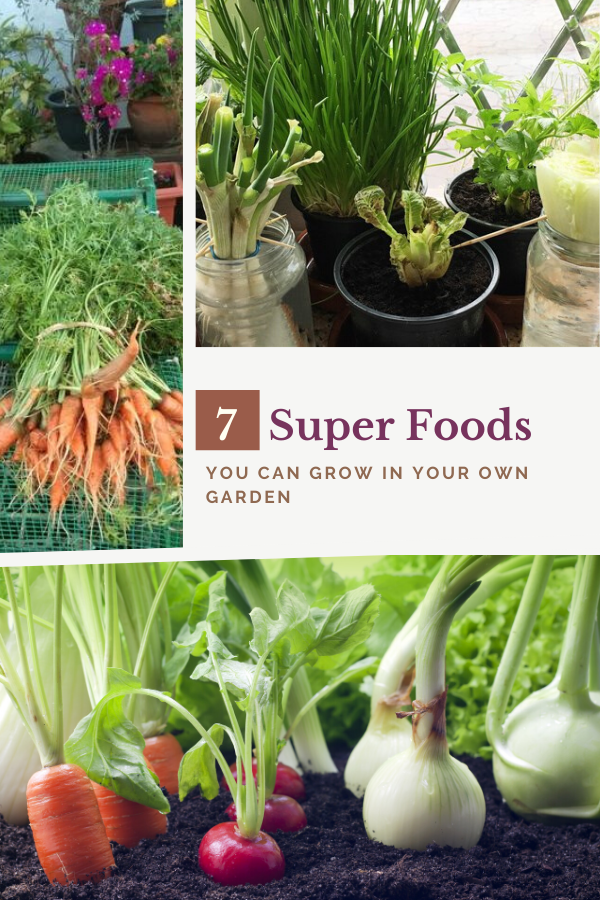 THIS POST MAY CONTAIN AFFILIATE LINKS. PLEASE READ DISCLOSURE FOR MORE INFO.