THIS POST MAY CONTAIN AFFILIATE LINKS. PLEASE READ DISCLOSURE FOR MORE INFO.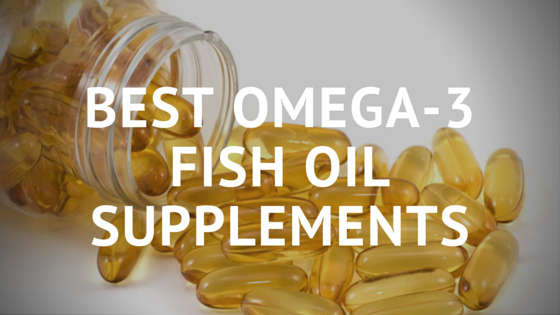 Fish oil is essential for a healthy body and mind, but many people struggle to consume enough fish to reap the benefits.
If you find yourself unable to eat enough fish or simply can't stand the taste of it, fish oil supplements might be for you.
Why Fish Oil?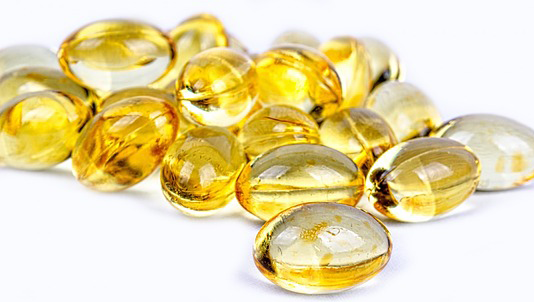 Fish oil is high in omega-3 fatty acids, an essential fatty acid that helps the body maintain beautiful eyes, glowing skin, hair growth, healthy brain and heart amongst other benefits.
These omega-3 fatty acids are essential because our bodies can't make them, which means that we have to get them from the foods that we eat.
The ideal sources of fish oil are:
Fatty fish such as salmon, mackerel, herring, sardines and tuna
Flaxseeds and chia seeds
Nuts, especially walnuts
Though these omega-3 fatty acids can be consumed with the right diet, most people still fail to consume enough to achieve the proper balance in their body.
This is where fish oil supplements help.
There are three main types of omega-3 fatty acids that are beneficial to the body. These omega-3 fatty acids are:
1. EPA
The EPA omega-3 fatty acid helps to decrease the amount of negative inflammation in the body. This type of omega-3 is found in:
Fish
Fortified foods such as eggs and orange juice
Fish oil supplements
2. DHA
The DHA omega-3 fatty acid is essential for brain health and proper function. It can be found in:
Fish
Fortified foods such as eggs and orange juice
Fish oil supplements
Algae supplements
3. ALA
ALA is the final omega-3 fatty acid that our body needs. ALA converts into EPA and DHA in the body, but only in small amounts. This fatty acid is found in:
Walnuts
Chia seeds and flaxseeds
Canola oil
Soybean oil
Flaxseed oil
What to Look for in a Fish Oil Supplement For Dry Eyes?
Finding the best fish oil supplement for dry eyes is important to your health. Here are some things you should look for when purchasing a new fish oil supplement.
1. Origin
The best sources of fish oil are tuna, halibut, herring, mackerel, cod and salmon. Look for the names of these cold water fish on the supplement bottle.
2. Dosage
The top fish oil supplements will contain 60% fish oil or higher. The lesser products will generally contain around 30%, which isn't bad, but the higher percentage is obviously better.
3. Purity
Like all things we put into our body, the fish oil supplement you purchase should be of the purest nature. The ocean is full of chemicals and waste thanks to humans, which can be absorbed by the fish that may be used for fish oil supplements. This is why it is vital to find the purest fish oil you can.
4. Natural
You want fish oil in its natural state, which means you don't want the oil to be processed. Look for supplements that have been filtered and purified, but not processed in any way. You want the fish oil to be left in its natural state, however you also want to make sure it is free of any possible chemicals or toxins.
Top 5 Best Omega 3 Fish Oil Supplements For Dry Eyes
The omega-3 fatty acids found in fish oil are vital for heart and brain health. If adding fish into your diet isn't an option for you, there are several fish oil supplements on the market that can help.
1. Nutrigold Triple Strength Omega-3 Gold Fish Oil
2. Carlson Labs Elite Omega-3
3. Barlean's Fresh Catch Fish Oil
Conclusion
Each of the above fish oil supplements received fantastic customer reviews. The above five supplements have been tested for purity levels and are in their natural state, with some of them even being tested by a third party to guarantee their product.
With a relatively high amount of omega-3 fatty acid in each supplement, along with EPA and DHA, the above five omega-3 fish oil supplements are among the best out there to choose from.
THIS POST MAY CONTAIN AFFILIATE LINKS. PLEASE READ DISCLOSURE FOR MORE INFO.