THIS POST MAY CONTAIN AFFILIATE LINKS. PLEASE READ DISCLOSURE FOR MORE INFO.
A reacher grabber tool is a great way to clean up any area quickly.
Bending down to reach for small pieces of garbage can be time-consuming, and it can also be difficult for those with back problems.
Why Get A Reacher Grabber?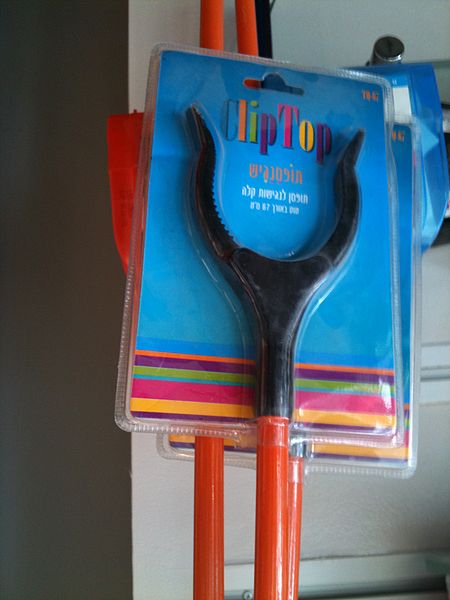 Why should you get a reacher grabber in the first place? Let's go through some benefits of owning one of these handy tools.
Efficiency
Cleaning up a dirty yard, kitchen, or basement, especially after a party or family reunion, can be time-consuming. If there is trash strewn everywhere, how will you get it all cleared up?
Without a reacher grabber tool, you will have to keep bending down and picking up the trash by hand.
Yes, you can use a broom, but a broom isn't always efficient for larger items, especially since you'll need a large dustbin to accommodate all that garbage.
A reacher grabber lets you pick up trash quickly and easily. You'll save time and expend less effort.
Safety
Sometimes, you'll want to reach something that is high up. Climbing up on a chair can sometimes be dangerous.
Other times, you might want to get a golf ball that is stuck between bushes. The bushes may have thorns that can prick you, or there may even be poison ivy.
Using a reacher grabber in such a situation can protect you from those hazards, as well as from hazards such as ticks.
Improved Health
With a reacher grabber, you won't have to keep bending down and straining your back.
If you have back pain, arthritis, carpal tunnel syndrome, or other kinds of health issues that make it difficult for you to bend down to pick up items, it is best to get a reacher grabber tool to preserve your good health.
You may also find a reacher grabber useful after pregnancy if you are having posture problems.
The 10 Best Reacher Grabber Tools
Let's look at the top 10 reacher grabber tools available on Amazon.
Check Price on Amazon
Here you get a great deal – two reacher grabber tools in one package. These reacher grabbers are even longer than the previous one – they are 32 inches long, allowing you to reach even further behind your sofa.
Including the handle, the tool gives you an extra length of 34 inches in total.
These reacher grabbers' jaws also rotate 90 degrees. They can also be locked into place, which allows you to choose either a horizontal or vertical jaw.
The jaws are made of soft rubber, which gives it a great grip.
The materials used for the shaft are lightweight aluminum that is rust-proof. The wire cable inside the shaft is made of steel, which prevents breakage.
It's produced by the same manufacturer that produces the first reacher grabber tool on our list, but it is a better choice if you are looking for a tool that is a bit longer or if you need two tools.
You can get these two reacher grabber tools in two colors: yellow and blue.
Check Price on Amazon
Here we have one more listing from RMS. However, this one comes in the original design, which some people may prefer.
It also comes in a pack of two. Both reacher grabber tools are 26 inches long.
It doesn't have a rotating tip, but it does have a magnetic tip. This makes it perfect for picking up small metallic objects that have fallen on the floor around your house.
There is also a small metal hook at the bottom of the tool. This allows you to pick up clothes, hangers, and other items easily.
There is a small clip on the side of the tool that is designed to make it easy to attach to a cane, walking stick, wheelchair, or hospital bed. As such, it is perfect for older people.
The handle's ergonomic design is also perfect for those with arthritis. Overall, the tool is great for the elderly and those who have trouble with heavier, traditional tools.
Check Price on Amazon
This handy tool is great for the disabled, elderly, those with back pain or bad posture, or anyone who wants to make the job of picking up stuff from the floor easier.
It comes with a magnetic tip for picking up metallic objects such as paper clips, and its serrated foam rubber jaw provides a great grip. There is a trigger action handle that makes picking up trash easy for people with weaker hand strength; just apply light pressure on the trigger to activate the tip.
There are a number of different versions of the Sammons Preston Reacher, which you can choose from on the Amazon listing. Let's go through them.
26" Folding: This reacher has a jaw grip of 3 inches. The best part is that the stem folds in the middle, which makes it portable and easier to store.
26" Standard: This is the standard reacher that doesn't fold. It also does not have a magnet on the tip.
26" Standard, Blue Color
26" Standard, Red Color
26" Standard, Super Strong Magnet: This one doesn't fold but does have a magnet on the tip. This is the one we talked about in the main part of this listing.
32" Standard: This has the same features as the 26" standard, but it is longer.
32" Standard, Blue
32" Standard With Magnet
Check Price on Amazon
This little tool will make your life easier. Its trigger only requires light pressure for you to operate it.
It has an extra-strong gripper that can easily hold three to five pounds worth of objects. It is made of rubber, so you can use it to pick up glass items without leaving any marks or scratches.
Whether you have arthritis, carpal tunnel syndrome, or any other condition that makes picking up items from the floor difficult, you can benefit from using this tool.
The jaw can rotate a full 360 degrees in 90-degree increments, allowing you to use it both horizontally and vertically. The stem can fold in the middle, making it easy to store and carry outdoors.
Each half of the foldable stem is 16 inches long. The jaw itself is 3.9 inches (10 centimeters) wide.
Check Price on Amazon
This 32-inch long reacher grabber is perfect for those with limited dexterity or who just want to make their life easier. You can reach for your daily newspaper, take down things that are stored high up in hard-to-reach cabinets, or pick up trash from your yard.
The jaw features suction-style cups. These allow you to hold onto delicate items without breaking them.
The suction cups allow you to pick up glass items or even change your light bulb.
The handle is designed to be used by either hand, so this grabber will work for you whether you are right-handed or left-handed. There is also a hanger at the top, so you can hang the tool in your closet or shed or on a hook on the wall when it is not in use.
The aluminum it is made out of is rust-free, so you can use it outdoors in any weather conditions.
The product comes with a lifetime guarantee of satisfaction or your money back.
There are two options on Amazon for this listing: A single reacher grabber or a pack of two.
Check Price on Amazon
Here we have four sets of different reacher grabber tools from NoCry. Let's go through Set A first, and then we will go through Sets B, C, and D.
Set A has two tools. The first one looks a bit similar to a standard reacher grabber tool.
It can be extended to almost 31 inches and has a metallic head, which can be used to pick up paper clips and other objects. The body is telescopic and can be extended or shortened to your desired length, and its handle is made of non-slip rubber with indents for better grip.
There is also a clip that can be used to attach the tool to your work pants or pocket.
The magnet has the power to attract and retrieve (not pick up) metallic items that weigh up to 16 pounds. However, it is important to make it clear that it does not have any jaws.
The second tool is a long, flexible, claw grabber tool. It also has a little claw-like jaw, which can be used to pick up hammers, tools, and other objects.
It is 36 inches long, and since it is flexible, it can be used to reach down drains, toilets, and pipes. However, you can also use it to reach under your sofa and other furniture or behind your fridge.
You can control the four-fingered claw by using a press-and-release handle at the top of the tool. The claws open to a maximum width of one inch.
Both products have anti-rust zinc coating, so they can be used both indoors and outdoors.
Now, let's go through the other sets available from NoCry.
Set B: Includes both of the above-mentioned tools but has the addition of a small metallic plate that can hold nuts, bolts, and other items you pick up with the tools.
Set C: Includes the magnetic pickup tool, the plate, and an extendable stick with a 360-degree mirror for helping you find objects in hard-to-see places.
Set D: Includes the magnetic pickup tool, the flexible claw grabber tool, and the 360-degree mirror stick.
Check Price on Amazon
This reacher grabber tool is marked as Amazon's Choice, so you know it will give you a good value for your money.
It has a handle that can be rotated so you can change the position from horizontal to vertical and vice versa. The jaw has anti-slip rubber inserts so you can pick up anything, including water bottles, with its tight, reliable grip.
There are three options for this tool: 48-inch, 36-inch, and 30-inch.
This 26-inch reacher grabber folds in half. After folding, it has a length of only 13 inches, making it portable and easy to store.
It has a jaw that swivels 360 degrees and can be locked into position. It comes with a clip, which has a dual purpose.
The clip allows you to attach the reacher grabber to a cane or walker, and it also allows you to attach flashlights to the reacher grabber. This way, you can get some light when you need to pick things up in the front yard at night or in a dark room or garage.
The magnetic tip makes it easy to pick up small magnetic items such as paper clips and nails.
As you can see, the jaw is strong and allows you to pick up small to large items.
The grabber comes in a 32-inch size as well.
Check Price on Amazon
This three-foot long pickup tool features a long snake-like body with a four-fingered claw at the end. The steel body is flexible, so you can use it to get into corners, down drains and toilets, and into other hard-to-reach areas, such as holes.
The tool can lift up to one pound.
This handy little blue reacher grabber has a jaw that rotates 90 degrees, allowing you to pick up garbage from any angle. It has an ergonomic handle, which makes it easy to use.
Its flexible tip can pick up both large and small items. It is made of rubber and coated with anti-slip materials, so it will hold onto the garbage and prevent it from falling down.
This rotating reacher grabber has a length of 26 inches, allowing you to pick up items from further away, even if they are hidden behind a dumpster or under a car.
It weighs only eight ounces.
What Kind of Reacher Grabber Tool Is Best For You?
In this list, we went through a number of different kinds of reacher grabber tools. Let's go through the different kinds and their benefits so you can decide which one is best for you.
The Standard Grabber
The standard two-pronged claw grabber is best for those who want to pick up trash in their yard. It can also be used to pick up large and small objects, such as water bottles and clothing.
The Suction-Cup Grabber
We saw one grabber that featured suction cups. Suction cups are a little more gentle.
As such, suction cup grabbers are better if you need to pick up delicate items. This can include glass cups or other dishes.
For example, if you need to get the dishes out of the dishwasher but can not bend down to take them out, this grabber might be for you.
The Snake Grabber
The snake grabber is the kind of long, flexible, cable grabber that usually has a small, four-pronged claw at the end. Since the claw is usually much smaller than the standard grabber, it is not the best choice if you want to pick up large objects, such as a ball, bottles, or fruit.
These grabbers have the benefit of being able to bend and go down small, long holes. If you need to get something from under the floorboards, this is the best grabber to use.
If you have kids that often throw things down a toilet or drain, you should get this grabber. It is also useful for reaching under hard-to-move furniture, such as a fridge or sofa.
The Magnetic Grabber
We saw that many of the reacher grabbers have a small magnet on the end. If you often have paper clips or other metallic objects falling on the floor, it is best to get a grabber with such a magnetic tip.
We also saw one grabber (the NoCry one) that is only magnetic, without a claw. This grabber is best if you need to retrieve large metallic objects that weigh up to 16 pounds.
This grabber won't pick up such large objects, but it will draw them forth from under couches or cabinets.
The Foldable Grabber
Grabbers that are foldable are best if you have less room to store your grabber or want to keep it in your car.
Length Is Important
Finally, choose a grabber that has the right length. If you are taller, you will need a longer grabber to avoid having to bend down.
Wrapping It Up
Using a grabber can help you maintain good posture and avoid straining your back.
Use the above list to find a grabber of the right kind and the right length.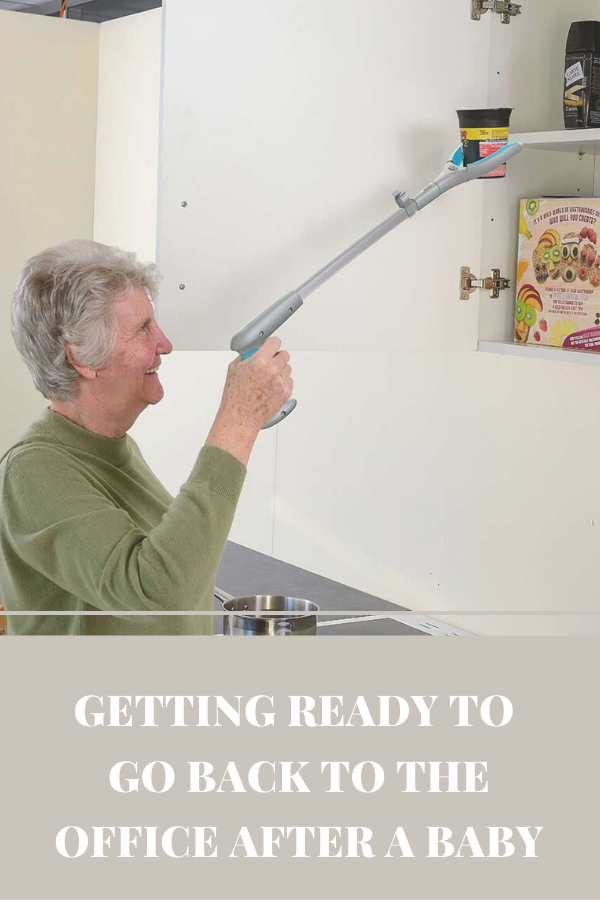 THIS POST MAY CONTAIN AFFILIATE LINKS. PLEASE READ DISCLOSURE FOR MORE INFO.