THIS POST MAY CONTAIN AFFILIATE LINKS. PLEASE READ DISCLOSURE FOR MORE INFO.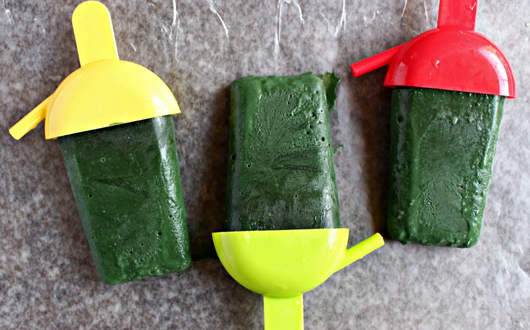 If you are looking for a treat to cool down from the heat of summer, then these spirulina chia popsicles are for you. Made with two potent superfoods, spirulina and chia seeds, these popsicles pack a nutrient punch while still satisfying your taste buds.

Completely free of refined sugars, even kids will fall for these fun green popsicles. But why exactly are they green? Read on to find out!
Spirulina is a superfood that can't be ignored. Chock full of nutrients and health benefits, it's recognized as one of the most nutrient dense superfoods in the world.
Packed with chlorophyll (the component that gives plants their green color) and phytonutrients, spirulina is rich in vitamins A, B1, B2, B6, K, and E and offers benefits to almost every organ in the body.
Spirulina Benefits
Contains gamma linolenic acid (GLA), an essential fatty acid that combats inflammation
Extremely rich in chlorophyll, which helps to remove toxins from the blood
Spirulina is extremely high in antioxidants
Helps boost the immune system
Contains over 26 times the amount of calcium in milk
Along with spirulina, chia seeds are one of the most nutritious foods on the planet. Despite their small size, chia seeds are loaded with fiber, protein, omega-3 fatty acids and various micronutrients. Just two tablespoons of chia seeds contain 18 percent of the daily recommended amount of calcium, 35 percent for phosphorus, 24 percent for magnesium and about 50 percent for manganese.
Chia Seed Benefits
Chia seeds are considered to be nature's richest source of antioxidants
Provide 11 grams per ounce of fiber
Has the ability to reverse inflammation, regulate cholesterol and lower blood pressure
High in linoleic acid, a fatty acid which helps the body absorb fat-soluble vitamins A, D, E and K
Contains a higher amount of omega-3 fatty acids than salmon
We all want the best for our children, and that includes providing them with the best foods and nutrition for their growing bodies.  Kids will love the fun color of these popsicles and won't even realize that they are eating a superfood charged dessert! Plus, this is one dessert that you won't mind giving them a second serving of!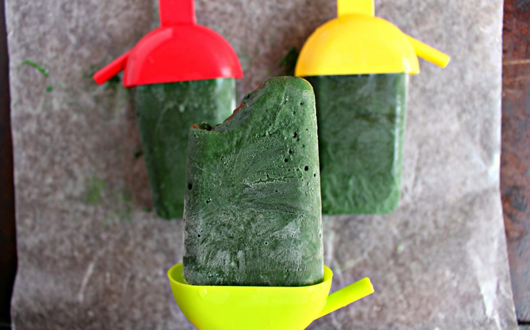 Spirulina Chia Popsicles
Makes 4 popsicles
Ingredients:
1 cup 2% plain Greek yogurt
1 very ripe banana
2 teaspoons raw honey
2 teaspoons spirulina
1/3 cup vanilla almond milk
2 teaspoons chia seeds
Directions:
Blend together all ingredients except the chia seeds.
Once everything is smooth, add the chia seeds.
Stir in chia seeds until well incorporated.
Pour mixture into popsicle molds or an ice cube tray.
Insert popsicle sticks.
Freeze for 4 hours or overnight.
To remove popsicles from mold, run hot water over the mold.
Enjoy!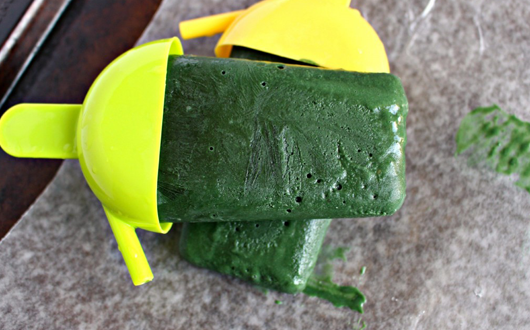 Notes:
You can change the flavor of the popsicles by changing the flavor of the yogurt! Use vanilla, berry, peach, or any other flavored greek yogurt.
If using a flavored Greek yogurt, be sure to check the sugar content. Some flavored yogurts can contain as much sugar as a candy bar!
Blend different types of berries into the popsicles for a different taste based on the flavor of yogurt you choose! For example, blend fresh blueberries with a peach Greek yogurt for a blueberry peach flavored popsicle.
Use 0% Greek yogurt for a non-fat popsicle
The banana in this recipe provides natural sweetness and creaminess. If you don't have a banana on hand, use honey or maple syrup to sweeten!
Enjoyed Spirulina Chia Popsicles – A Treat Kids Will Love!? Share it with your friends so they too can follow the Superfoodsliving journey.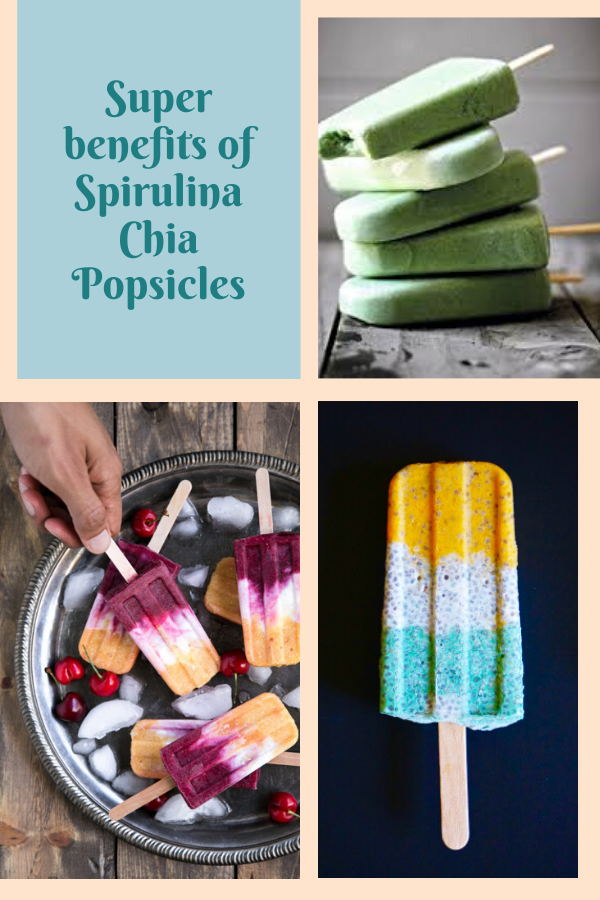 THIS POST MAY CONTAIN AFFILIATE LINKS. PLEASE READ DISCLOSURE FOR MORE INFO.