THIS POST MAY CONTAIN AFFILIATE LINKS. PLEASE READ DISCLOSURE FOR MORE INFO.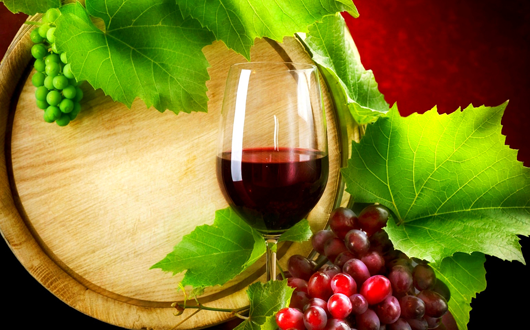 If you're trying to lose weight, try a new motto: superfoods for weight loss. Adding the right superfoods to your diet can result in losing 2 pounds a week alone, without exercise. The key is knowing which of these nutritional powerhouses are the best superfoods for weight loss, so you can include them in your weight loss regimen and give you a leg up on your diet. Here are 20 fat burning foods that you can easily add to your daily menu.
Rolled Oats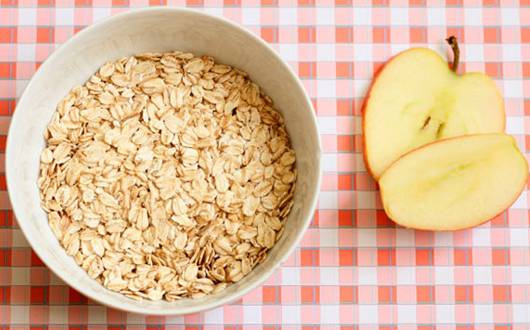 Oats are high in soluble fiber, which helps keep you feeling full during the day and, in turn, results in less snacking. One half cup of oats contains 4.6 g resistant starch, which is a healthy carbohydrate that will boost your metabolism and burn fat. Try to get rolled or steel-cut oats, which aren't as highly processed as instant oats.
Apples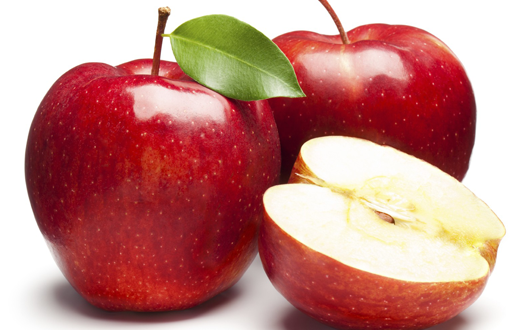 You've probably heard the saying, "An apple a day keeps the doctor away." Now, you can change out doctor for weight gain. A study showed that people who ate an apple before a pasta dinner consumed less calories than those who had a different snack. Apples are also high in antioxidants, which can help prevent metabolic syndrome, which results in belly fat or a "muffin top."
Goji Berries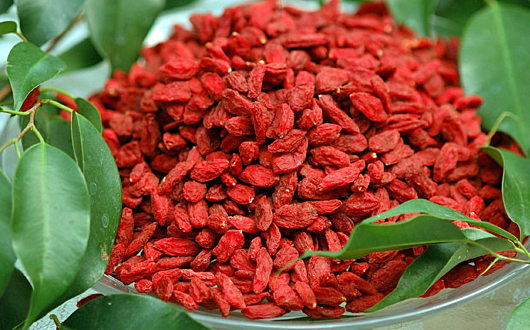 Goji berries are tiny, tart berries that pack 18 amino acids, which means they are also a good source of protein. One tablespoon of these delicious berries contains only 35 calories and can keep you feeling satiated until your next meal. Try adding a tablespoon to your tea with goji cranberry lemon tea.
Pomegranates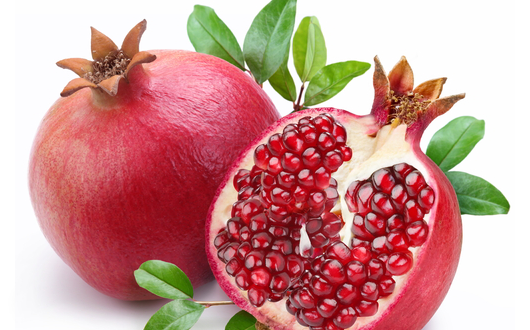 Pomegranate seeds are another filling and fat burning food that is not only high in antioxidants, but also folate (water soluble vitamin B). They are another low-calorie, high fiber snack that will keep you feeling full longer. Eat a handful as a snack or sprinkle some on a salad.
Kale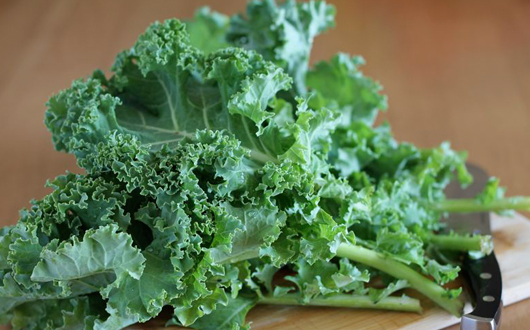 One cup of raw, chopped kale has only 34 calories and 1.3 g fiber. Kale is also high in calcium and iron. Add some kale to your salad or steam it and enjoy it as a side dish.
Avocados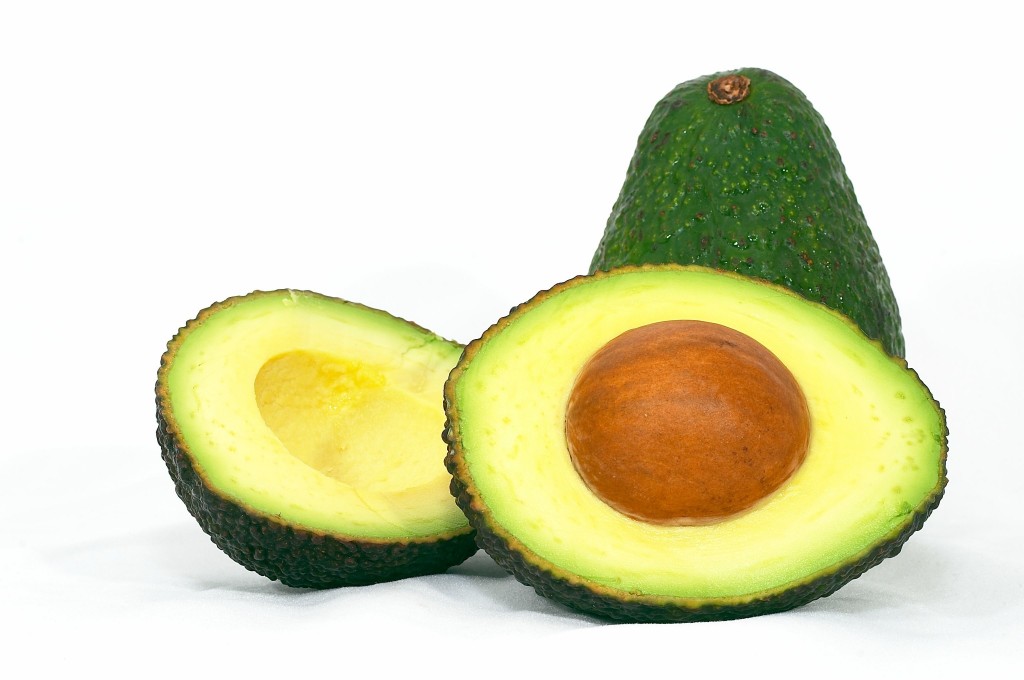 No need to shy away from fats when they are the healthy variety. Avocados are high in monounsaturated fats, which can also reduce hunger cravings. In addition, they are loaded with protein and fiber. Add a half or a quarter of an avocado to your meal for a boost.
Lentils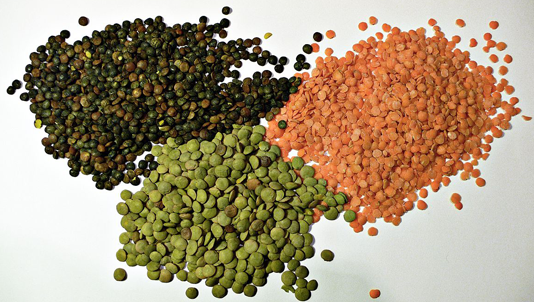 Lentils are not only high in fiber, but they also help prevent insulin levels from spiking, which can result in excess abdominal fat.
Salmon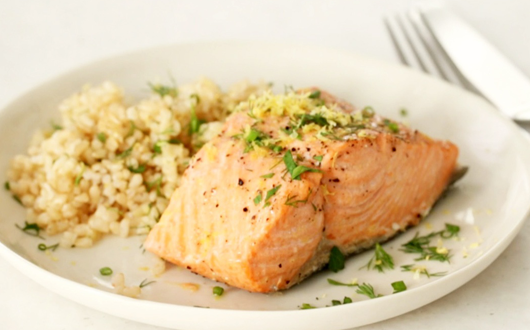 Salmon and other fish are excellent lean protein sources which help you feel full without all of the saturated fat. You're getting the good kind, monounsaturated fat. In addition, fatty fish is high in omega 3s, which have a plethora of health benefits including improved insulin sensitivity. A study done in 2001 showed that people who ate a diet high in monounsaturated fatty acids lost an average of 9 pounds, while people who didn't gained an average of 6 pounds.
Broccoli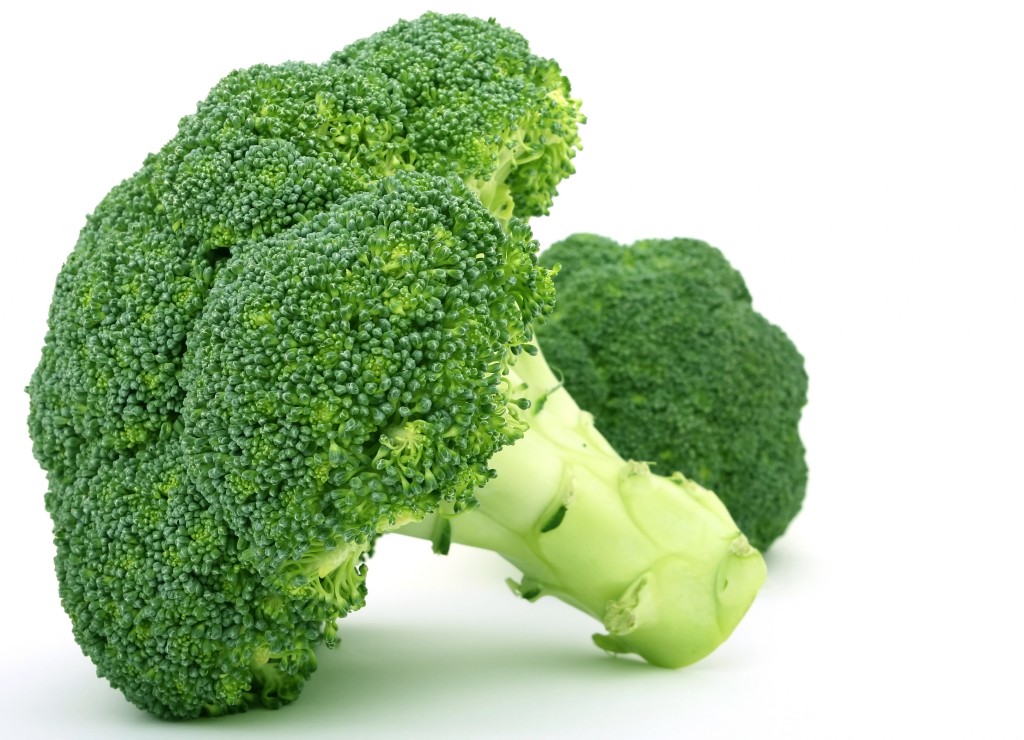 Whether you steam broccoli or eat it raw, it's famous for its cancer-fighting abilities. Broccoli is high in fiber, which keeps you feeling full and can help prevent overeating during your meal. Try steaming some broccoli as a side dish to your salmon dinner.
Buckwheat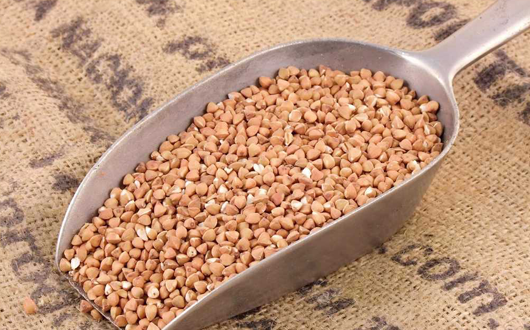 Try switching out your plain white pasta for buckwheat noodles. Alternatively, you can try using buckwheat flour when baking instead of whole wheat flour. Buckwheat is high in fiber AND protein, which most carbs don't have a lot of.
Blueberries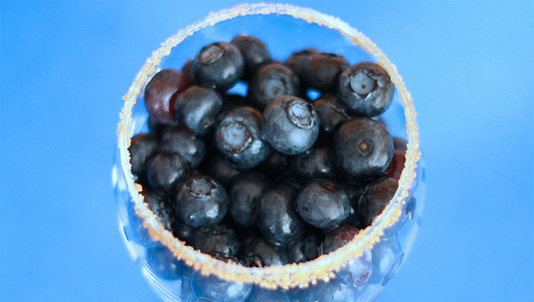 Blueberries are known for their powerful antioxidants. Any berries with a blue color have the highest level of antioxidants. In addition, a cup of blueberries has 3.6 g of fiber, which makes them a filling snack.
Almond Butter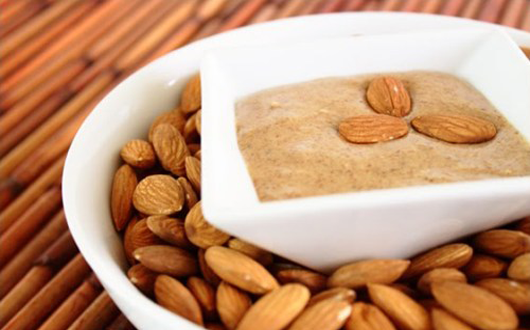 Almond butter is lower on the glycemic index (GI) than other nut butter alternatives. A study recently showed that people who ate almonds and white bread didn't suffer the blood sugar spikes that their counterparts who just ate the bread did. Try swapping out some peanut butter for almond butter.
Watermelon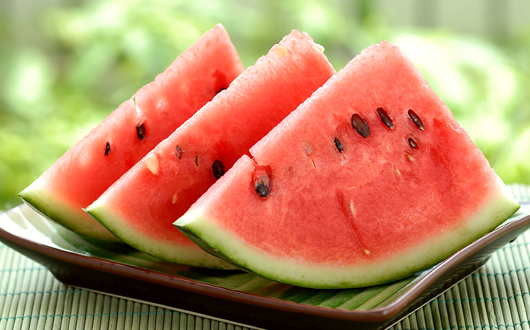 Watermelons are approximately 92% water, high in vitamin A, vitamin C, and lycopene. This is a filling snack that will help you lose weight naturally.
Yogurt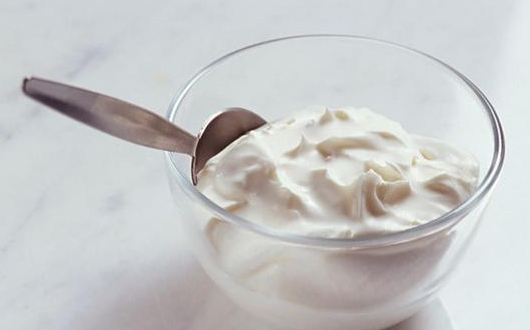 Low fat or fat free varieties, particularly ones enhanced with probiotics, are loaded with potassium, protein, and stanols. Many people who are lactose intolerant can handle yogurt. Eat it with granola, add it to a smoothie, or add a dollop to your fruit salad.
Quinoa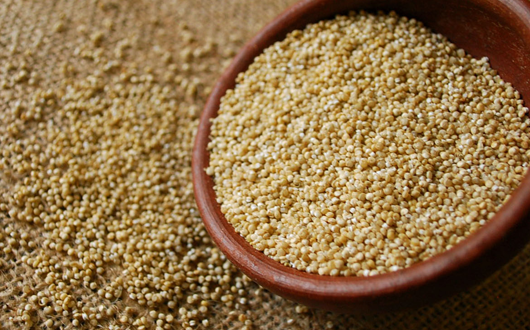 Quinoa has gotten popular enough that you can find it in almost any grocery store. Quinoa is one of the healthiest whole grains you can eat. It's loaded with protein (8g per 1 cooked cup) and fiber (5g per cup), and is also a great source of iron. It also has zinc, vitamin E, and selenium, all of which help promote weight loss.
Chile Peppers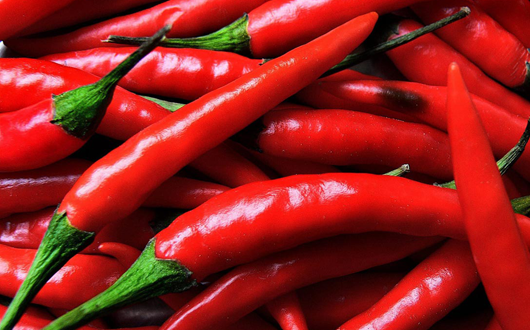 Chiles contain capsaicin which has a thermogenic effect. This causes the body to burn more calories for 20 minutes after you eat them. Chiles are literally fat burning foods. Roast them and add them to pasta sauce, or mix them with your veggies.
Olive Oil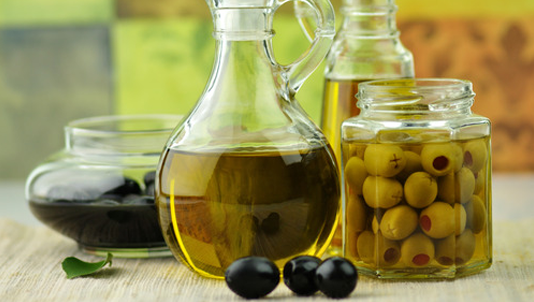 Olive oil is high in healthy fat and also boasts anti-inflammatory properties. Chronic inflammation is often linked to metabolic syndrome. Use olive oil when making salad dressings, or drizzle some on veggies and in pasta.
Dark Chocolate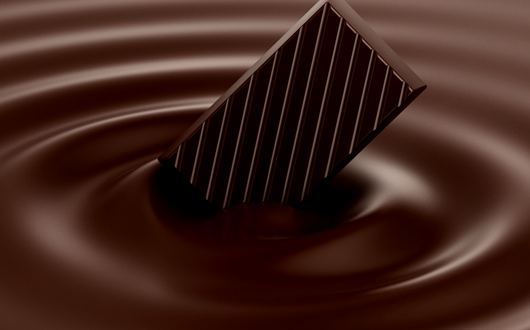 Your diet doesn't have to be evil. You can have a square of dark chocolate and it will slow your digestion, which helps you feel full longer. Dark chocolate is also full of monounsaturated fats, which help boost your metabolism.
Green Tea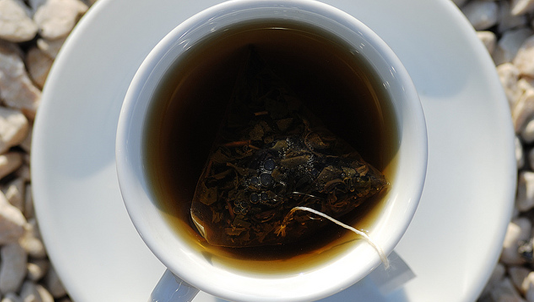 Green tea is full of antioxidants and fills you up, keeping you hydrated and feeling full. The antioxidants help burn fat and calories. A study shows that five cups of green tea a day can help you double your weight loss.
Red Wine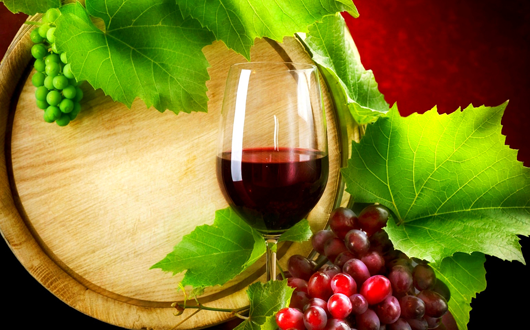 Red wine contains resveratrol, which is an antioxidant found in grape skin that stops fat storage. Studies have shown that moderate wine drinkers have smaller waists and less abdominal fat than people who drink liquor. A glass of wine can boost your calorie burning for 90 minutes.
Enjoyed Superfoods for Weight Loss – 20 Fat Burning Foods To Add To Your Diet? Share it with your friends so they too can follow the Superfoodsliving journey.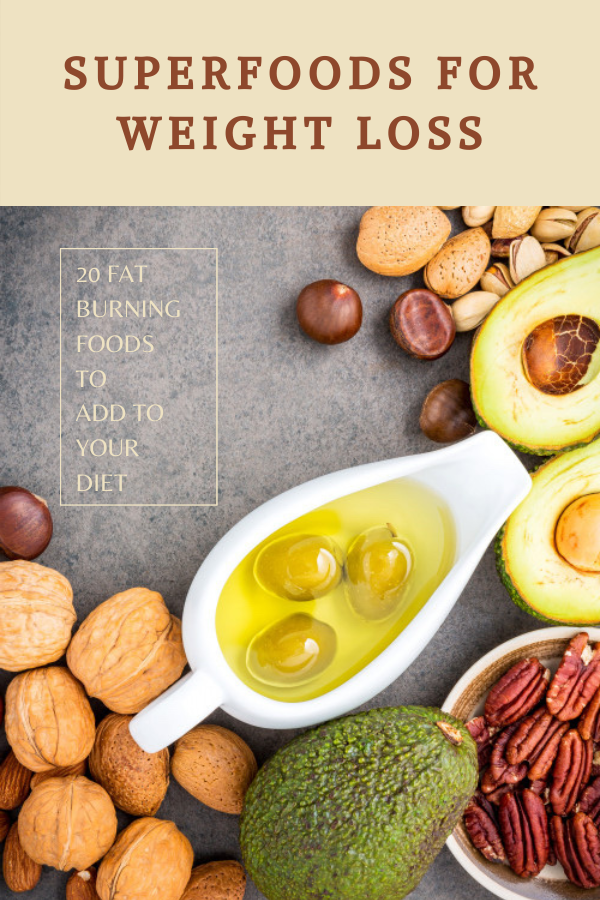 THIS POST MAY CONTAIN AFFILIATE LINKS. PLEASE READ DISCLOSURE FOR MORE INFO.