THIS POST MAY CONTAIN AFFILIATE LINKS. PLEASE READ DISCLOSURE FOR MORE INFO.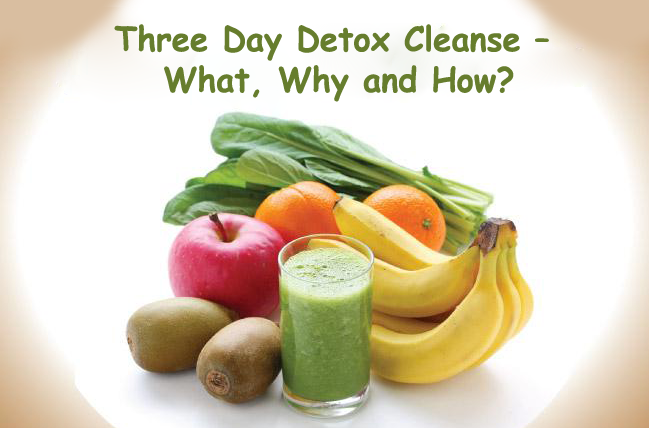 If you are like me, then you are feeling bloated and sluggish from overindulging during the holidays. You need to flush the toxins, recharge your metabolism with a detox plan, and get back on the healthy track.
Here is a simple and easy 3-day detox plan, for you to offset the damage of holiday eating and drinking.
You need to cut back on intake, focus on consuming super clean foods, drink lots of water, and allocate more time for rest and meditation.  At the end of the three days you will feel a burst of energy and clarity and may even feel a few pounds lighter.
Here are a few more "basic principles of detoxification" that should be kept in mind while following our detox menus.
Do deep breathing or gentle yoga.
Take a couple of spoonfuls of extra virgin olive oil at night to help stimulate your liver to eliminate bile and keep its circulation flowing.
If your bowel movements get sluggish, you can accelerate things by drinking half a shot glass of castor oil followed by a glass of water or use a mild herbal laxative. Bowel elimination is paramount for correct detoxification.
The skin gets rid of many toxins so it is important to sweat, either by exercising or going to a sauna.
Finally, make sure you eat whole organic foods, which most likely have all the nutrients needed for liver and general detoxification.
If you would like to know more about the SuperFoods that cleanse your body, read here.
Wake up Time
Ginger lemon Detox Drink
Importance – The combination of lemon and ginger creates a powerful drink to stimulate your digestive system and hydrate your body. Ginger is a powerful detoxifier that helps you kick start your metabolism. Along with hydrating your body, it will help to stimulate your bowel movements.
Recipe –
1 large glass of spring or filtered water, warm or room temperature
Juice of ½ lemon
½-inch knob of ginger root
Add the lemon juice to the glass of water. Finely grate the ginger on a chopping board, then squeeze the ginger pieces in your hands and let the juice of ginger drip into the glass of water. Enjoy for a great start to your day.
Breakfast
Super Detox Green Juice (Option 1)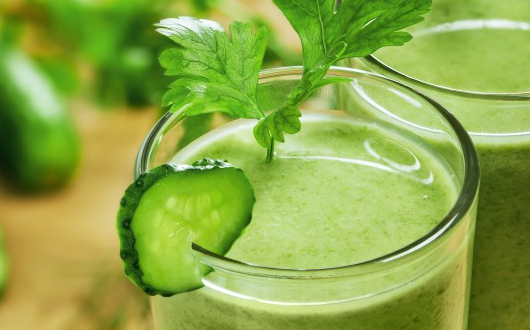 Importance –This simple and fun green juice recipe is going to give you the perfect nutrients to start the day and fend off cravings.
It includes a potent blend of easily digestible alkaline minerals such as potassium. Alkalizing your blood is important during the cleansing process. Greens are rich in chlorophyll which helps to detox skin & cleanse blood.
Recipe –
2 or 3 celery stalks, leaves removed
1 small cucumber
Handful of fresh parsley
1 small lime or lemon peeled
1 pear or apple
Juice all ingredients and sip slowly. For an extra dose of health, stir in barley grass, wheatgrass, or spirulina powder.
Berries + Spinach Superfood Smoothie (Option 2)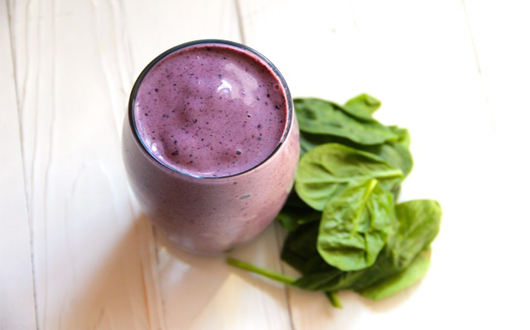 If you are not a big fan of the greens, you can try this fruit smoothie. But try and keep sweet fruits to a minimum during the detox.
Importance-
Berries are your friend when you are detoxing. They're just the thing your body needs to replenish itself and to help purge toxins from its various systems. Blueberries, raspberries, and blackberries are most beneficial for purging toxins, so we'll use all three here to make sure it's a detox winner.
Recipe
1 cup of mixed berries and pitted dark cherries
1 cup unsweetened almond milk
1 cup baby spinach leaves
2 Tablespoons of whole chia seeds
1/4 cup of carrot juice
Blend and enjoy!
Mid-Morning Snack
Coconut water (Option 1)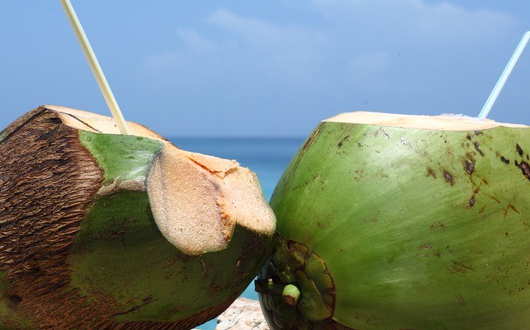 Importance – It is loaded with electrolytes that are essential for cellular metabolism and is great for hydrating the body. It is virtually fat free, low caloric amount, and extremely refreshing.
Recipe – We would recommend fresh coconut water, but if you cannot find one look for good quality, store bought brands.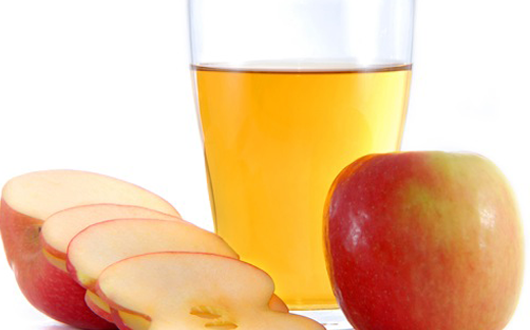 Apple (Option 2) – Loaded with fiber, apples will keep you feeling full. In addition to containing cellulose (the most common kind of fiber, which binds water and increases fecal bulk), the apple is also rich in pectin – a very special kind of fiber with quite exceptional detoxification properties.
Lunch
Avoid the afternoon slump by eating a light lunch that will not weigh you down. Take time to eat away from your desk—put away your phone and focus on the delicious meal in front of you. Once lunch is done, allow yourself 20 or 30 minutes for a walk.
Miso Soup with Watercress (Lunch Option1)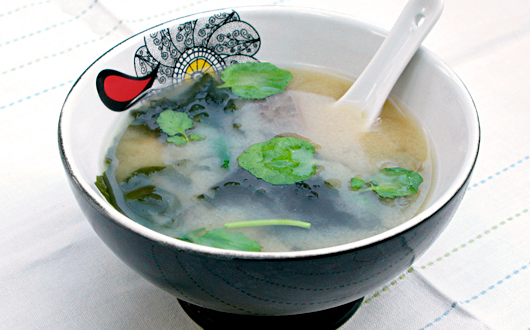 Importance: Miso soup may help detoxify your body by binding heavy metals so they can be eliminated.
Recipe
Water, spring or distilled, 6 cup (8 fl oz)
Bonito stock flakes, 50 gram(s)
Shiitake Mushrooms, 3 mushrooms
Wakame (dried seaweed), 8 tbsp
Miso Paste, 6 tbsp
Watercress, 2 cup, chopped
Method
Heat water in small soup pot and when bubbles form around the edge, add bonito.
2. Turn heat down and simmer for two minutes.
3. Turn off the heat and let the broth sit for five minutes.
4. Strain the broth into a clean pot, discarding the bonito.
5. Add the shiitake and wakame to the broth and simmer over low heat for 20 mins.
6. Remove the wakame and shiitake mushrooms.
7. Discard stems from mushroom, thinly slice caps and slim them back into the soup.
8. Chop the wakame into small pieces, discarding any thick pieces, and return to the pot.
9. In a small bowl combine the miso paste, with a bit of broth and whisk to combine.
10. Pour the broth back into the pot and let the soup simmer, being careful not to let it boil.
11. Add watercress at the last minute, just to wilt it, and serve.
Brown Rice with Steamed Salmon with Fresh Herbs and lemon (Lunch Option 2)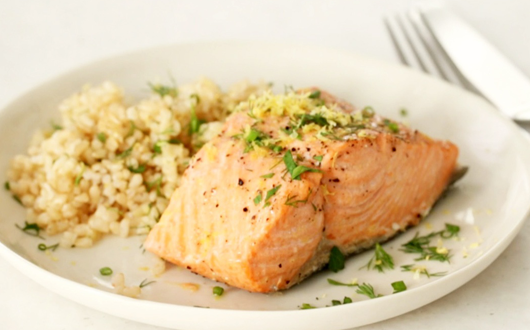 Importance – Steamed Salmon is packed with omega-3 fatty acids, antioxidants, and selenium. The protein will keep you full and energized for hours.
Recipe –
1 (4-ounce) fillet wild salmon
Coarse salt and pepper
1/2 cup cooked brown rice
Fresh chopped herbs, such as dill, parsley, and chives for garnish
Lemon zest for garnish
Method
Season salmon with salt and pepper. Steam until just cooked through, 7 to 8 minutes.
Serve with rice. Sprinkle with herbs and lemon zest.
Afternoon Snack
Cucumber, Celery, and Carrot Sticks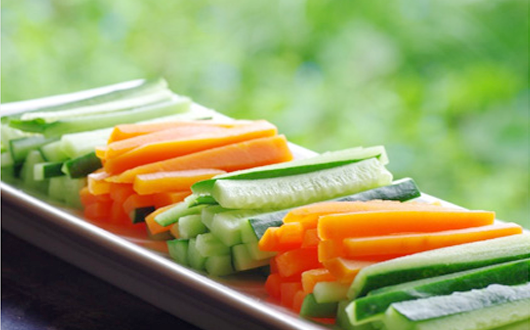 Importance: Cucumbers help to flush out the toxins because they contain the compound citrulline, which is an amino acid that has been shown to help the liver and kidneys filter and get rid of ammonia.
Recipe
1 Celery Stalk, leaves removed
1 Cucumber
1 Carrot
Cut all the veggies and you can enjoy it with a light drizzle of sea salt, olive oil and lime. Or you can enjoy it with some low fat yogurt.
If you feel like you need something to hold you over until dinner, there's nothing quite like a green juice. This nutrient-dense beverage has a knack for instantly boosting energy and making you feel like you have done something really good for your body. It doesn't hurt that it's packed with a host of essential vitamins.
You can also enjoy a handful of nuts (excluding peanuts), if you are still feeling hungry.
Dinner
Grated carrot and beet salad with pumpkin seeds (Option 1)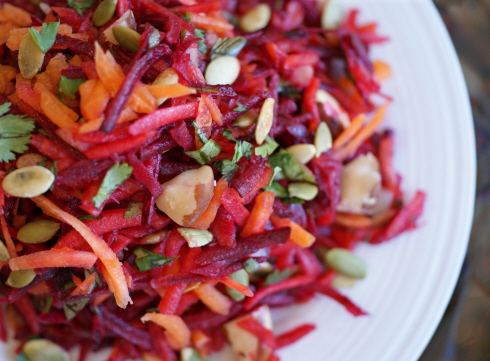 Ingredients
250 g beetroot, peeled
2 medium carrots, peeled
¼ cup each: pumpkin seeds, sunflower seeds; lightly toasted
1 teaspoon cumin seeds, lightly toasted
1 tablespoon roughly chopped mint
juice and finely grated zest of ½ orange
¼ cup extra virgin olive oil
Method
Grate the beetroot and carrots into a serving bowl. Toss in the seeds and toasted cumin. You can also add Hemp seeds instead, read here the benefits of nutrient rich superfoods.
Combine the chopped mint, orange juice, grated zest and olive oil to make a dressing.  Drizzle the dressing over the salad and serve.
Detox Teriyaki Chicken, brown rice, steamed zucchini (Option 2)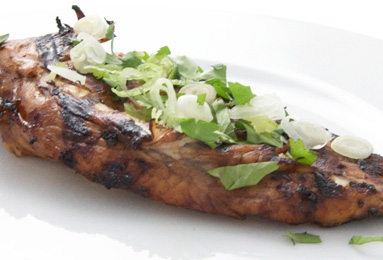 Importance- This sauce is detox-friendly because it doesn't use sugar or soy, but it has a great depth of flavor and is the perfect consistency.
Recipe
for sauce:
1/3 cup balsamic vinegar
1/3 cup agave syrup
1 teaspoon freshly grated ginger
1/4 teaspoon freshly ground black pepper
1 teaspoon barley miso
1 teaspoon mirin
1 tablespoon water
for chicken:
1 chicken breast
detox teriyaki sauce
1 finely chopped scallion
4 sprigs cilantro, roughly chopped
Method
To make the marinade, combine the balsamic, agave, ginger and pepper in a small saucepan. Bring to a boil, lower to a simmer and cook for ten minutes. Cool and then add the miso, mirin and water.
Marinate the chicken in the sauce (reserve a spoonful or two) for at least one hour–up to overnight.
Heat your grill to medium heat.
Wipe off any excess marinade and grill the chicken for about 3 to 4 minutes per side, or until cooked through.
Serve with the reserved sauce, cilantro, and scallions.
Before Bed
Calming Chamomile Tea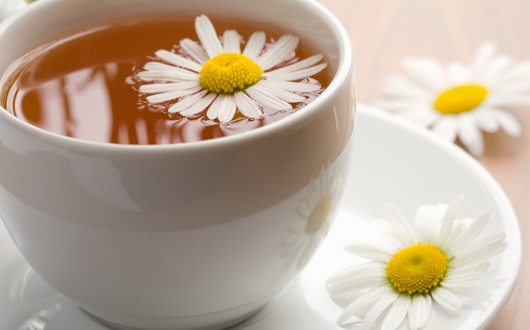 Importance –
Chamomile Tea helps to calm your body and prepare you for restful night. While it's encouraged to give up caffeine during a detox, sometimes it's not always feasible. Instead of ordering a cup of coffee, opt for green tea. Rich in antioxidants, green tea has also been shown to boost metabolism. If you would like to know some reasons why organic green tea is considered the best beverage to consume, read here.
Recipe –
1 cup water, tap or spring
2 Chamomile Tea bag
3 Bring water to a boil and pour into a teacup. Add the tea bag, steep for 3-5 min and Enjoy. Optionally you can try some other recipes for Tea here.
4 If you would like to know about our 2 week Raw Food Detox Diet, read here.
5 Be kind to your body while you detox. Get plenty of sleep, drink lots of water, and treat yourself to a massage. You will feel refreshed and glowing!
Disclaimer: The Three-Day Cleanse and Detox plan provided on this website is for informational purposes only and is not intended as a substitute for advice from a physician or other healthcare professional. The Three-Day Cleanse and Detox has not been officially evaluated by the Food and Drug Administration, nor have the results of the Three-Day Cleanse and Detox been established as medical fact.
Consult a physician regarding the applicability of the Three-Day Cleanse and Detox with respect to your individual health. Your physician should be aware of all medical conditions that you may have as well as the medications and supplements you are taking.
SuperFoodLiving makes no warranties or representations regarding the results to be achieved from the Three-Day Cleanse and Detox, and results are likely to vary from participant to participant.
Reference:
http://www.bestofthislife.com/2012/07/3-day-clean-eating-detox-plan-html.html
http://skinnyms.com/three-day-cleanse-detox/
http://www.mindbodygreen.com/0-16786/the-ultimate-3-day-superfood-detox-for-winter.html
Enjoyed Three Day Detox Cleanse – What, Why and How?? Share it with your friends so they too can follow the Superfoodsliving journey.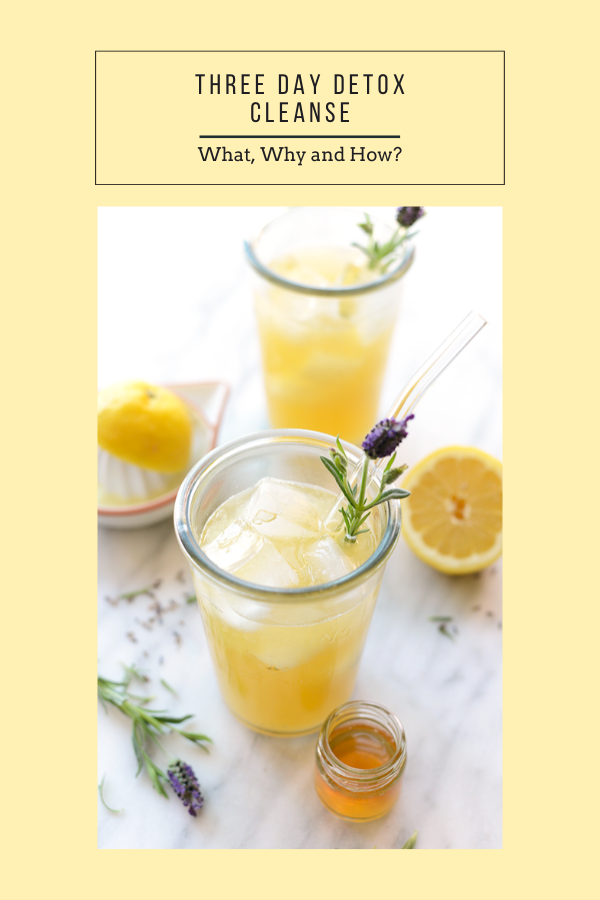 THIS POST MAY CONTAIN AFFILIATE LINKS. PLEASE READ DISCLOSURE FOR MORE INFO.