THIS POST MAY CONTAIN AFFILIATE LINKS. PLEASE READ DISCLOSURE FOR MORE INFO.
Introduction
Breakfast is the most important meal of the day as you need to feed your body from the long hours of starvation in the night and you need to have extra amount of energy for the rest of the day. For this reason, you need to eat a healthy breakfast to ensure you are getting a higher nutrient intake. People who tend to starve at breakfast usually missed the nutrients such as calcium, fiber and essential vitamins and minerals that are harder to make up during the day.
Healthful Facts
Unlike other breakfast options, cereals is naturally a nutrient-dense food that anyone can enjoy including picky-eater kids. Cereals is a powerhouse of important nutrients including fiber, B vitamins (thiamin, riboflavin, niacin, and folate), and minerals such as iron, magnesium, and selenium.
For many people, pouring any kinds of cereals in their bowl seemed to be easy. However, people who suffers from celiac disease or gluten sensitivity, just any cereal may not be a healthy option. To enjoy the morning with cereals, always look for gluten-free approved boxes.
What is Gluten?
Gluten is a substance present in cereal grains especially wheat, that is responsible for the elastic texture of dough. It is also found in barley, rye, and triticale (a hybrid of wheat and rye).
Gluten intolerance is a type of food allergy marked by skin, respiratory or gastrointestinal reactions to wheat allergens. Moreover, consumption of gluten (for people who have celiac diseases) triggers the immune response that damages their intestine.
Years ago, finding cereals that are free of glutein is a bit tiring but today, with the different brands in the market, looking for gluten-free cereals is no longer difficult. However, many foods claiming for gluten-free are rapidly increasing with seemingly endless amount of options, making it hard to tell which brands really live up to their claims.
If you are one of the many who were stuck in the supermarket isle searching for gluten-free products, then here's a list of the brands worth reading.
Recommended Gluten Free Cereals
Barbara's
The crunchy and slightly sweet multigrain puffins at Barbara's are really gluten free with natural prebiotic fiber.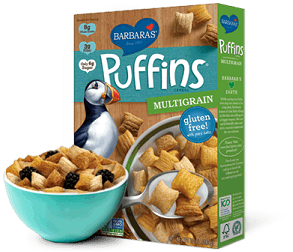 Source Link: http://barbaras.com/
Chex
Chex offer a variety of gluten-free products with no artificial flavors or colors for you to enjoy.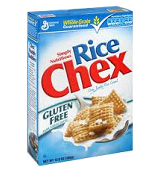 Soure Link: http://www.chex.com/Recipes/GlutenFree.aspx
Kellogg's
Kellogg's rice krispies is a healthy and fun way to start your kids day.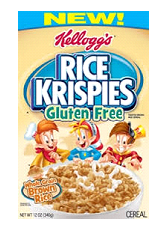 Source Link: http://www.kelloggs.com/en_US/kelloggs-rice-krispies-gluten-free-cereal.html
Nature's Path Gluten Free Cereals
Nature's path offers a range of products for those who have special diets, from gluten free cereals to waffles.

Source Link: http://us.naturespath.com/our-products?field_product_type_tid=All&field_special_diet_tid=14&field_superfood_ingredient_tid=All&field_new_value=All
Giddy Up and Go Granola
The product contains oats, corn flakes, flax meal, and dried fruit plus gluten free. A simple indulgence for those who have restricted diets.
Source Link: http://www.amazon.com/Giddy-Up-Go-Granola-Notoriously/dp/B006LSIV4M
Eco-Planet
You can't simply resist this fruity-taste cereals in the morning. It contains wholesome ingredients with added natural sweetener such as cinnamon, maple, and brown sugar.

Source Link: http://ecoheavenllc.com/Eco-Planet/Eco-Planet_Home.html
Erewhon
Erewhon offers tasty treats such as crispy brown cereal, crispy brown rice with mixed berries cereal, cocoa crispy brown rice cereal, rice twice cereal, corn flakes cereal, strawberry crisp cereal, and bucketwheat and hemp cereal.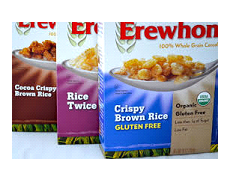 Source Link: http://www.attunefoods.com/products/Erewhon-Organic-Cereals/erewhon-crispy-brown-rice-gluten-free-cereal
Enjoy Life Crunchy Flax with Chia
A healthy combination of flax and chia is yet another option to get those body kicking all day.

Source Link: http://www.enjoylifefoods.com/cereals/crunchy-flax-chia/
Arrowhead Mills Organic Maple Bucketwheat Flakes
A heart healthy cereal without gluten and cholesterol sweetened with a maple syrup.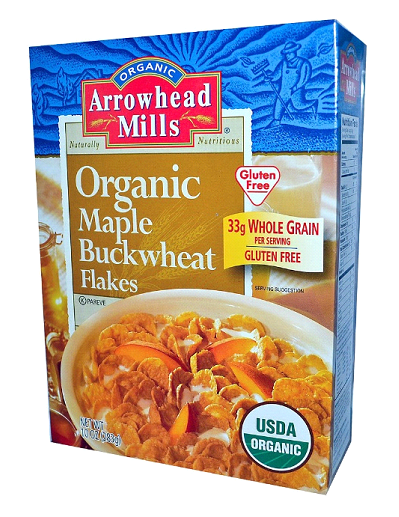 Source Link: http://www.arrowheadmills.com/product/organic-gluten-free-maple-buckwheat-flakes
EnviroKidz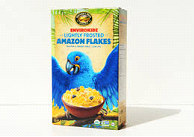 Kids will always enjoy this animal-themed box of cereals. And not to forget, it is made or gluten-free ingredients and organic ingredients such as organic corn meal, organic evaporated cane juice, and sea salt.
Source Link: http://shop.naturespath.com/EnviroKidz/c/NaturesPath@EnviroKidz
 Conclusion
People who suffers from chronic conditions are not the only one who can take gluten free products. In fact, healthy individuals are encourage to take out gluten in their body as it is greatly beneficial for the overall health.
Enjoyed Top 10 Gluten Free Cereals? Share it with your friends so they too can follow the Superfoodsliving journey.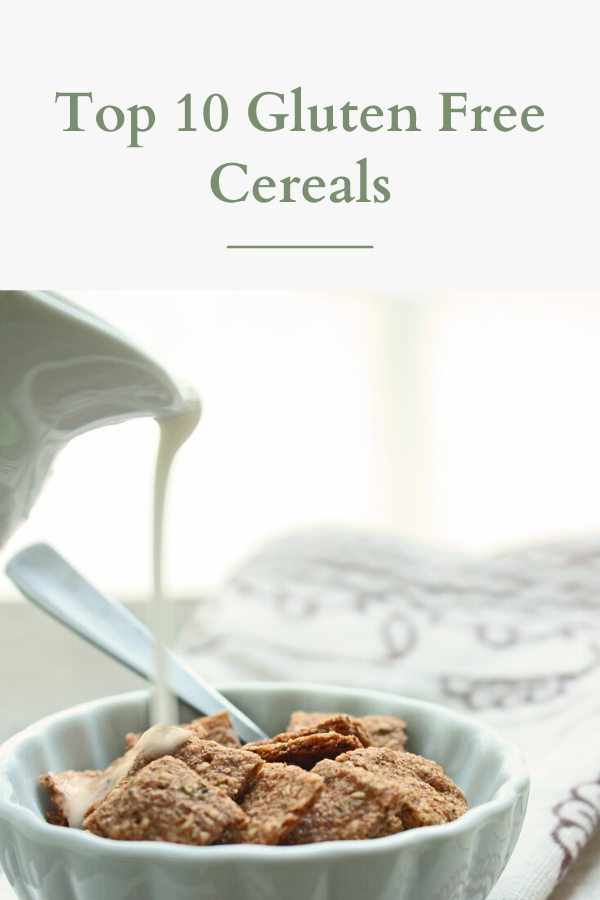 THIS POST MAY CONTAIN AFFILIATE LINKS. PLEASE READ DISCLOSURE FOR MORE INFO.