THIS POST MAY CONTAIN AFFILIATE LINKS. PLEASE READ DISCLOSURE FOR MORE INFO.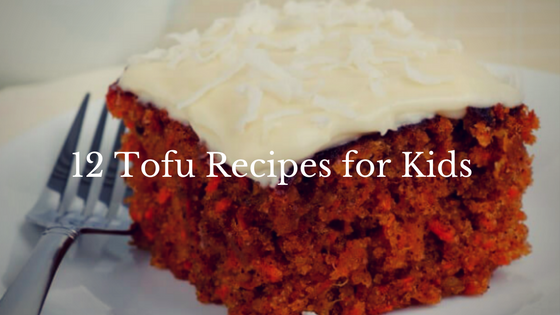 Tofu is a terrific source of plant-based protein that fits in well to every diet. Though tofu can be a delicious addition to a meal, children sometimes need an extra push when it comes eating it. High in easily digestible protein, low in fat and a good source of calcium, iron and B vitamins, we have listed 12 delicious tofu recipes for kids below.
When buying tofu for a recipe it is critical to understand what type of tofu you are going to need.
Silken tofu: Silken tofu is a very soft and smooth product. It is easily pureed and used as a base for a soup or a sauce. It also makes a fantastic pudding or pie filling. This type of tofu is probably the easiest to sneak into your child's diet without them noticing!
Soft tofu: Soft tofu is perfect for crumbling in recipes such as a scrambled tofu. When soft tofu is crumbled very finely it can even be used as a substitute for ricotta cheese in lasagna. This type of tofu can also be pureed as a base of a soup or sauce, however it will have a much heavier consistency than silken tofu.
Firm or Extra Firm Tofu: Firm and extra firm tofu are perfect when you want the tofu to hold it shape. This is ideal in recipes like stir frys, stews and it can even be transformed into mock chicken nuggets.
12 Tofu Recipes for Kids

1. Chocolate Tofu Pudding
Most kids would never reject dessert, which makes this Chocolate Tofu Pudding the perfect recipe to begin with when you are trying to incorporate tofu into your child's diet. Firm tofu is blended with melted chocolate chips and milk to create a rich and creamy chocolate pudding that is easily kid-approved. Serve this pudding by itself or topped with berries and whipped cream for an even more complete dessert.
Find the complete recipe here.

2. Tofu Chocolate Pudding Pie
Kick that chocolate pudding recipe up a notch with this Chocolate Pudding Pie. Delicious chocolate pudding is poured into a simple crust made of dates, pecans and almonds in this 100% vegan pie. As an added bonus, this pie requires no baking!
Find the complete recipe here.

3. Tofu Carrot Cake
Yet nother sneaky way to incorporate tofu into your child's diet, this Tofu Carrot Cake has tofu blended right into the batter. The use of tofu in this cake negates the need for any butter, eggs or oil, drastically reducing the fat content. The flavors of carrot cake hold true still and when topped with a coconut whipped cream frosting, this cake becomes a true treasure!
Find the complete recipe here.

4. Tofu Scramble
Eggs are a common and quick food to make for breakfast, but if eggs aren't a part of your diet it can leave you scratching your head come breakfast time. Kids and adults alike will enjoy this Tofu Scramble that is made with extra firm tofu, black beans and an abundance of southwestern flavors.
Take this scramble a step further by wrapping it in a tortilla for a breakfast burrito that kids are sure to love! Find the complete recipe here.

5. Tofu Mac and Cheese
Boxed mac and cheese is a staple in most children's diets at some point or another. Cheesy and creamy, kids never seem to falter when it comes to selecting mac and cheese. This Tofu Mac and Cheese still uses real cheese and even yogurt to achieve that cheesy, creamy texture that children love, however the use of tofu in the sauce healthifies this dish immensly.
Find the complete recipe here.

6. Tofu Taco Casserole
Taco Tuesday will never be the same again after this Tofu Taco Casserole! Extra firm tofu replaces the traditional ground turkey or ground beef in this casserole dish, being paired with tomatoes, green chilies seasonings, tortillas and cheese.
This fun take on Taco Tuesday is a nice change from the traditional tacos but is still simple and easy to throw together for a quick dinner.
Find the complete recipe here.

7. Tofu Bolognese
Pasta is one of the quickest and simplest meals to make during the week for a large family, especially when you are crunched for time. This simple twist on Bolognese uses tofu in the sauce, providing protein and bulk to the meal for extra nutrition.
Extra firm tofu is simply crumbled, seasoned and baked in this recipe which makes for quick work. As an added bonus there is no need to drain the tofu before crumbling it which cuts down on prep time. Simply pour the delicious bolognese sauce over whatever noodles your child likes best and watch them slurp this dish down in no time!
Find the complete recipe here.

8. Tofu Lasagna
Lasagna is a traditional dish that is made in a lot of households and can be made in a variety of ways. Traditionally made with meat and ricotta cheese, this lasagna recipe uses both soft and firm tofu as replacements. Also made with spinach, your child won't be able to tell this lasagna is cheese free!
Find the complete recipe here.

9. Baked "Chicken" Fried Tofu Nuggets
Almost every kid seems to be born with an ingrained obsession with chicken nuggets. Healthier nuggets can be made at home to substitute for the highly processed and unhealthy fast food nuggets and in this recipe extra firm tofu is used instead of chicken. These nuggets are also baked instead of fried, however they still retain that crunchy texture and flavor that kids love!
Find the complete recipe here.

10. Tofu "Chicken" Noodle Soup
Chicken noodle soup is known for its healing properties and is often fed to children who are battling the sniffles. How do you give your child chicken noodle soup if you are a meat-free family? Substitute tofu of course! This Tofu "Chicken" Noodle Soup recipe captures the best flavors of traditional chicken noodle soup but utilizes extra firm tofu in place of the chicken. Your child will never question the tofu in this delicious, healing soup!
Find the complete recipe here.

11. Tofu Bacon
Bacon is a common household breakfast food, however not everyone likes bacon or has a desire to eat it. Thankfully with this Tofu Bacon recipe, everyone can enjoy bacon again! The "bacon" in this recipe is created with the sole purpose of being added to an BLT sandwich but we like the idea of serving it with breakfast as well! Tofu Bacon is a great idea for breakfast for when you are looking to incorporate some more protein into your morning meal.
Find the complete recipe here.

12. Tofu Parmesan
Looking for a fun spin on chicken parm? This Tofu Parmesan uses extra firm tofu to replace the chicken and is coated in breadcrumbs, cheese and marinara sauce just like the traditional version. Pan fried first to crisp up the outer breadcrumbs and then baked to bubbly perfection, this Tofu Parmesan is sure to be a hit with the kids!
Find the complete recipe here.
Enjoyed 12 Tofu Recipes for Kids? Share it with your friends so they too can follow the Superfoodsliving journey.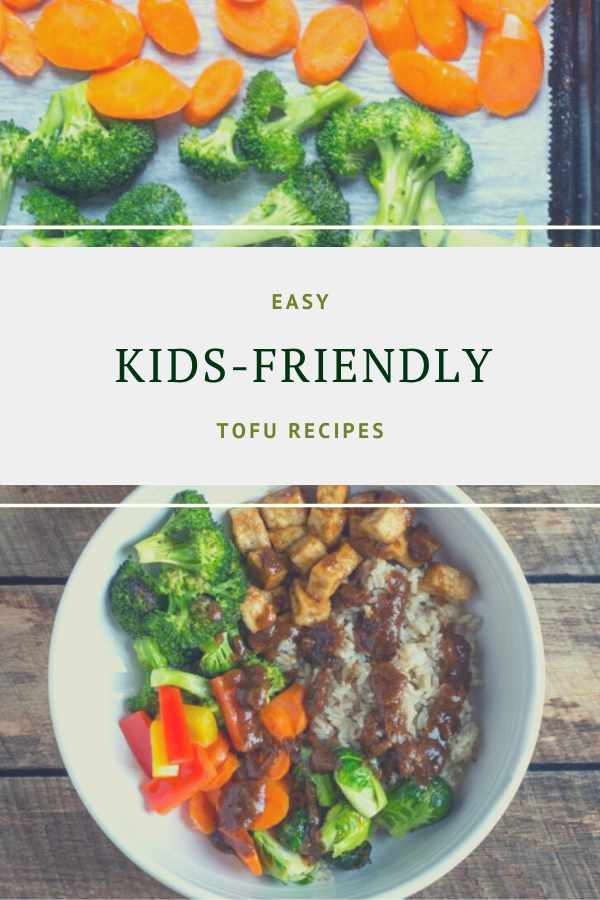 THIS POST MAY CONTAIN AFFILIATE LINKS. PLEASE READ DISCLOSURE FOR MORE INFO.