THIS POST MAY CONTAIN AFFILIATE LINKS. PLEASE READ DISCLOSURE FOR MORE INFO.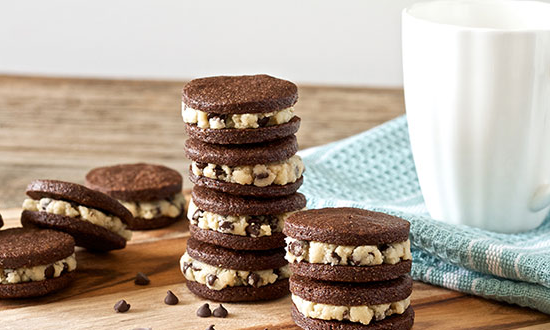 Are you a chocolate lover who also tries to eat healthy? Well, as you've probably heard, chocolate—particularly dark chocolate—has many health benefits.
A lot of processed chocolate treats, however, have unhealthy additives like flour, soy, and sugar. The good news is, with some tweaks you can still have healthy chocolate recipes.
No need to give up on your favorite desserts. Remember, moderation is key!
Here are a few reasons to eat chocolate:
Look for chocolate with at least 70% cacao. Chocolate doesn't just mend a broken heart (the phenylethylamine or PEA is the same chemical the brain produces when you are in love). Try to avoid white chocolate, as it doesn't have cacao solids, which is where all the flavonols, known to contain ANTIOXIDANTS and have anti-inflammatory benefits, are located.
Studies have shown that a square of dark chocolate a day can lower blood pressure and reduce your risk of heart attack or stroke.
Dark chocolate also increases blood flow to the brain, which enhances cognitive functioning. You feel happier due to the endorphin increase.
Chocolate also contains caffeine, which is a mild stimulant.
Dark chocolate has a glycemic index (GI), meaning it won't cause blood sugar levels to spike. This is good for people who suffer from type 2 diabetes. It also helps reduce insulin resistance by helping cells function and utilize insulin.
The antioxidants in dark chocolate help fight cancer and can reduce the signs of aging on your skin by reducing free radicals in the body.
Chocolate Zucchini Brownies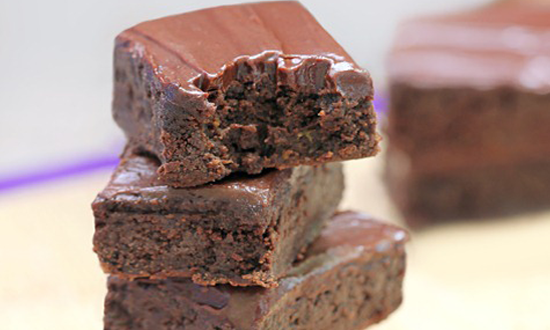 You can still enjoy chewy, moist chocolate brownies with an added health boost. This recipe uses coconut flour. But if you are not a coconut fan, there are links at the bottom for alternative options.
Get the recipe here: http://chocolatecoveredkatie.com/2013/05/31/healthy-chocolate-fudge-zucchini-brownies
Chocolate Nut Bark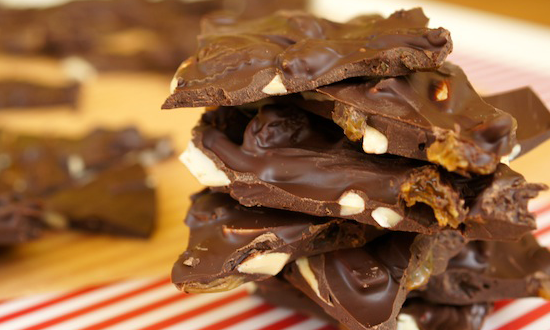 With only 2 ingredients, you can make this yummy chocolate nut bark in a flash. This would make a great gift idea too! Just chop some up and put it in a mason jar with some twine or ribbon wrapped around it. Attach the recipe to the twine or ribbon and you're giving two gifts in one.
Get the recipe here: http://www.eatingwell.com/recipes/chocolate_nut_bark
Easy Chocolate Pudding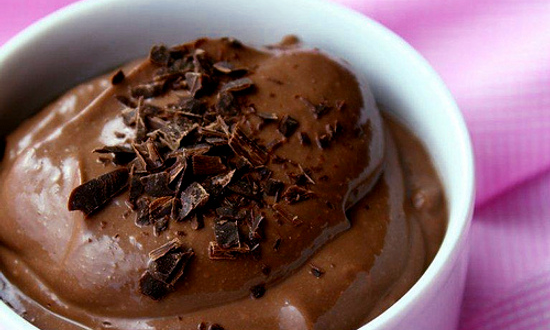 Kids love chocolate pudding (and so do adults). There is even a dairy free version available as well. Make it as a snack for your kids, for dessert, or as a pie filling. You can play with other additives too, like almond butter or natural peanut butter to add variety to the flavor.
Get the recipe here: http://www.foodrenegade.com/easy-chocolate-pudding-recipe/
Magic Shell Ice Cream Topping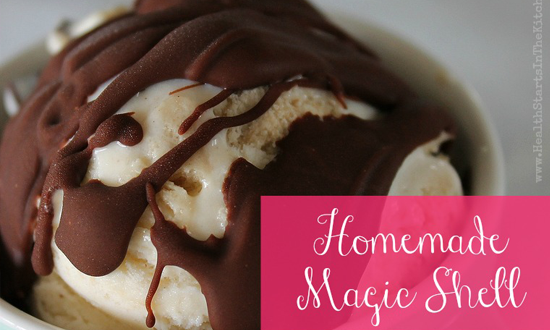 Do you miss that good, yet fattening, magic shell ice cream topping? You know, the one that hardens when it comes into contact with the ice cream? Well, here is a 2 ingredient version and a link to some healthy vanilla bean ice cream to boot!
Get the recipe here:http://www.healthstartsinthekitchen.com/2013/06/01/magic-shell-ice-cream-topping/
Coconut Oil Chocolate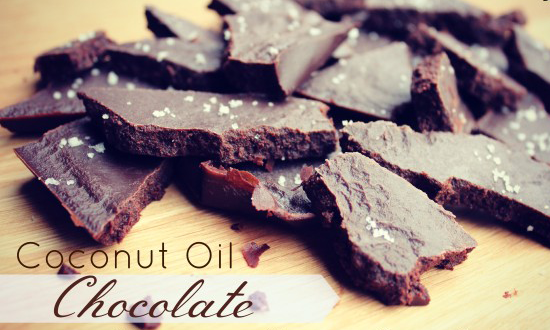 Now you can get your chocolate fix and a metabolism boost as well. It does use coconut oil, but there's an option that helps to avoid the coconut flavor.
Get the recipe here: http://butterbeliever.com/homemade-chocolate-recipe/
Homemade Cadbury Eggs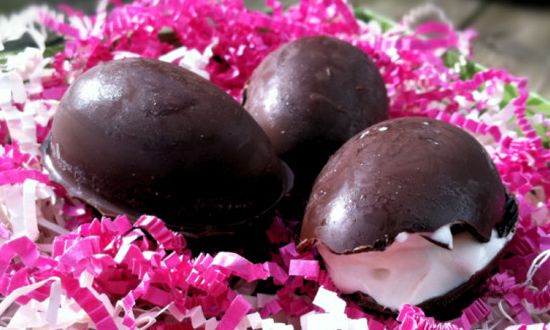 Cadbury eggs are many people's favorite treats but have you seen what goes into them? One egg is enough to send you into sugar overload. Now you can try a paleo/vegan version and still enjoy your favorite Easter treat.
Get the recipe here: http://www.primallyinspired.com/homemade-cadbury-eggs-paleo-vegan/
Healthy Hot Chocolate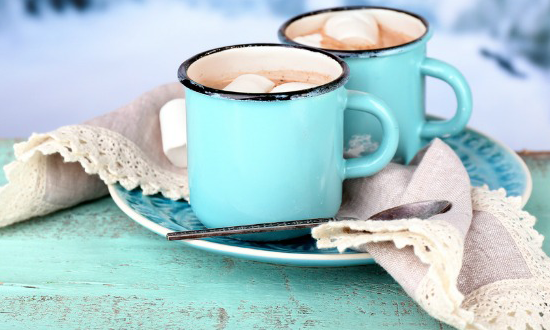 Hot cocoa is a staple during cold weather. If you read the label on commercial hot chocolate mix, you will see it's sugar, corn syrup and a bunch of chemical ingredients. I'm sure you can find a healthy hot chocolate recipe you like in this list of five.
Get the recipe here: http://www.mnn.com/food/beverages/stories/5-healthy-hot-cocoa-recipes
Paleo Cookie Dough Oreos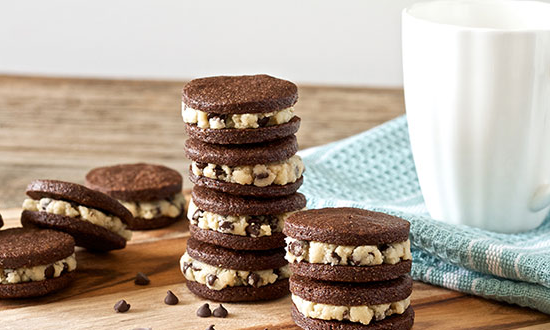 If you love cookie dough and you love Oreos, you can't go wrong with this recipe. The cookie dough filling is raw, so it doesn't need baking either. This means you can eat it with a spoon when you get an intense cookie dough craving.
Get the recipe here: http://livinghealthywithchocolate.com/desserts/paleo-cookie-dough-oreos-4217/
Chocolate Banana Soft Serve Ice Cream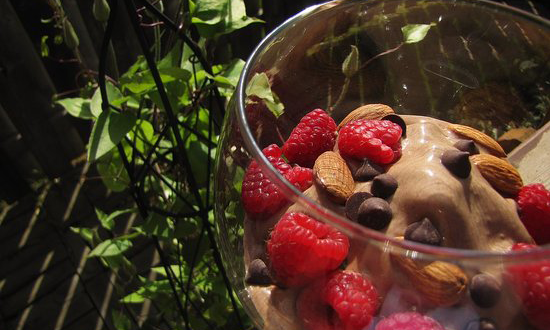 If you're looking for a dairy free ice cream option, this chocolate banana ice cream has you covered. It's a great way to use up bananas before they go bad by chopping and freezing them. The bananas give you a boost of vitamin B6 and C, plus potassium. Raw cocoa powder adds antioxidants and satisfies your sweet tooth.
Get the recipe here: http://social.popsugar.com/Chocolate-Banana-Soft-Serve-Ice-Cream-17567474
Berry Chocolate Chia Pudding Bowl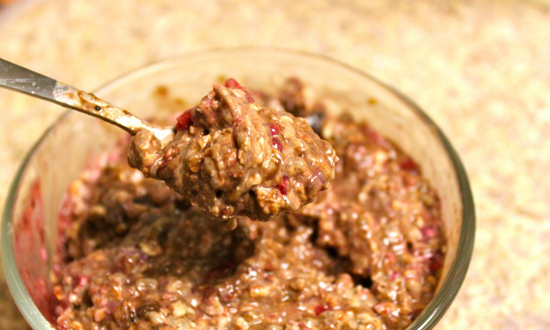 Mix oats, chia seeds, almond milk, cocoa, frozen berries and protein powder for a delicious breakfast.
Get the recipe here: http://www.healthydivaeats.com/uncategorized/berry-chocolate-chia-pudding-bowl.html
Dark Chocolate Smoothie of My Dreams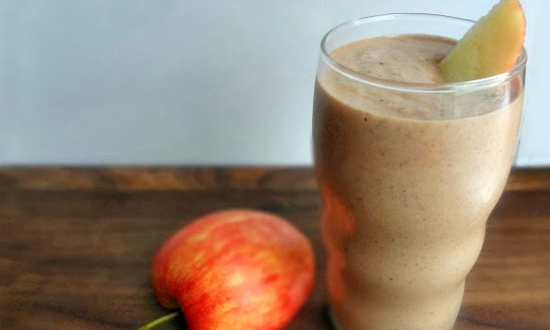 Fill that craving for a thick chocolate shake! Greek yogurt makes this smoothie filling and delicious.
Get the recipe here: http://skinnyonnuts.com/Skinny_Recipe.html#Dazzling%20Peanut%20Butter%20Chocolate%20Dip
Healthy Peppermint Patty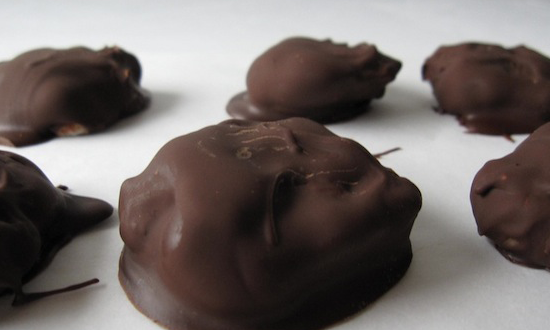 Another yummy recipe that utilizes the amazing benefits of coconut oil. Peppermint extract and dark chocolate give these peppermint patties the mint chocolate flavor boost you're craving.
Get the recipe here: http://wholelifestylenutrition.com/recipes/dessert/healthy-peppermint-patties-recipe/
Chocolate Syrup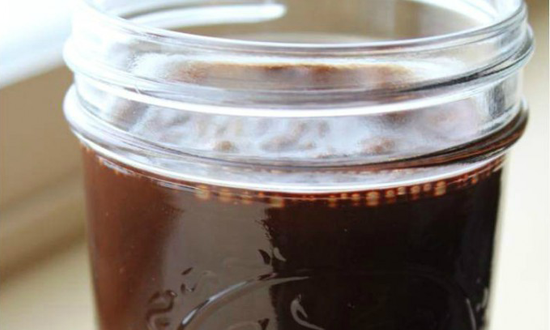 If you want the delicious taste of chocolate syrup without the added fat and chemicals, then try this recipe for real chocolate syrup. Make a glass of chocolate milk, or pour it over some ice cream. This is a good way to let your kids enjoy chocolate milk while staying healthy.
Get the recipe here: http://girlmeetsnourishment.com/real-food-chocolate-syrup-for-real-food-chocolate-milk-hot-cocoa/
Vegan Girl Scout Cookies: Peanut Butter Patties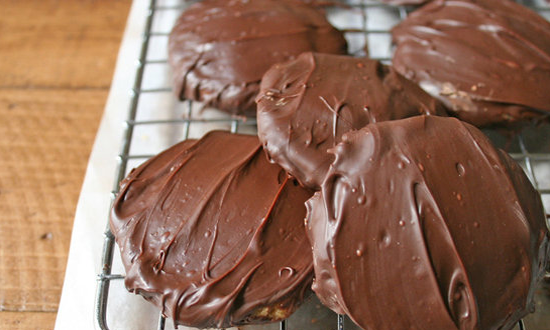 Everyone loves Girl Scout cookies. Now you can have that chocolatey peanut butter goodness without worrying about your waste line. Plus, how many Girl Scouts do you know? It can be hard and expensive to track them down.
Get the recipe here: http://www.popsugar.com/fitness/Vegan-Girl-Scout-Peanut-Butter-Patties-21602197
Chocolate Hemp Runners Repair Bars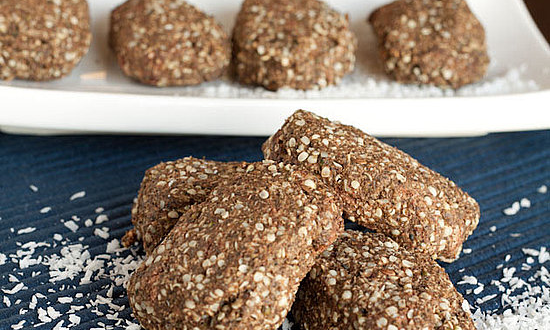 Make these delicious bars to take along to the gym or work and have them after a rigorous workout. They are quick, easy, sugar-free, and cheaper than store-bought energy bars. You can even make a big batch and freeze them. Pull them out the night before your workout or grab them in the morning if your workout isn't until later in the day.
Get the recipe here: http://social.popsugar.com/Chocolate-Hemp-Runners-Repair-Bars-15688988
Enjoyed 15 Easy & Healthy Chocolate Recipes For Kids? Share it with your friends so they too can follow the Superfoodsliving journey.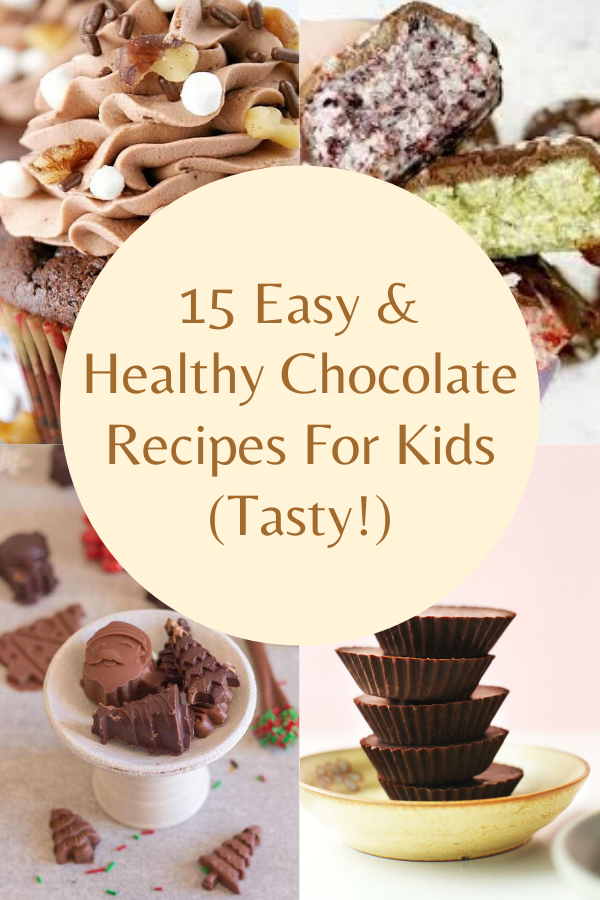 THIS POST MAY CONTAIN AFFILIATE LINKS. PLEASE READ DISCLOSURE FOR MORE INFO.