THIS POST MAY CONTAIN AFFILIATE LINKS. PLEASE READ DISCLOSURE FOR MORE INFO.
Maca has been used by the early Incans as a super food.
The maca root powder is widely known for their aphrodisiac property that aids in the sex lives of both men and women.
Benefits of maca powder include treating infertility, increasing energy and stamina.
Because it is organic, maca has the ability to influence hormones without containing hormones itself.
Despite of its beneficial functions, Maca powder has also its possible side effects.
As with any medications and synthetic enhancer, a prolonged exposure to maca could also lead to some adverse reaction.
Some of the side effects of maca powder includes but are not limited to mental problems, thyroid complications, digestive disorders, hormonal acne, allergies, heartburn, and other possible adverse effects.
Most of the complications vary from one person to the other and the severity depends on how the body reacts.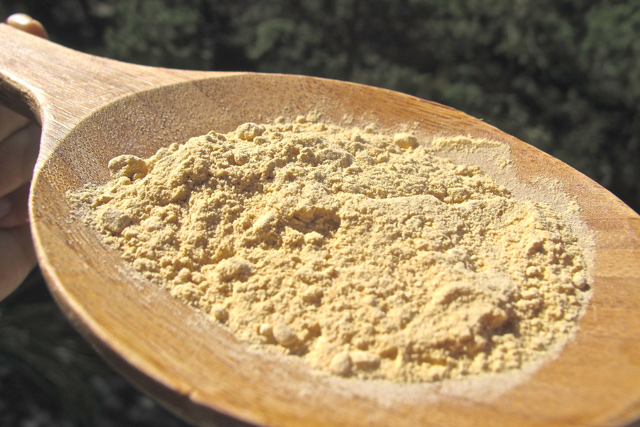 Most often, people are not aware of the existence of maca powder and its uses because it is not a common plant that grows everywhere.
It is cultivated in the high mountains of the Andean region, where the soil is wealthy in volcanic minerals. Maca powder along-with its benefits has passed down through history since the 1500's.
So what is maca powder?
The maca powder is derived from the maca root that is sun-dried and then processed into a powder, or made into other forms as supplements.
3 Great Recipes of Maca Root Powder
The maca have fresh roots that can be baked or roasted.
It is often mixed in popular drink recipes, smoothies, coffee, or hot and cold beverages. Maca is also prepared into jam and pudding in some regions of Peru.
It has also been conventionally used in other baked food such as muffins, breads, pastries, cakes, and brownies.
1. Choco Maca Smoothie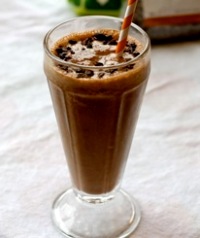 To Prepare:
1 tsp. navitas natural raw maca powder 7.1 oz, ½ tsp. navitas naturals chia seeds 16 oz, navitas naturals cacao nibs 8 oz, ½ banana, ¼ tsp. cinnamon, ½ tsp. vanilla extract, 1 tbsp stevia (or your preferred sweetener), 1 cup unsweetened almond milk, ½ to 1 cup ice.
Directions:
Simply blend all the ingredients in a blender except for the cacao nibs. Check out if the ice is thoroughly crushed and then serve. Pour the smoothie in a glass and sprinkle the cacao nibs on top.
2. Maca Raw Cookie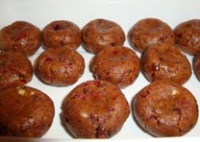 To Prepare:
1.5 tsp raw maca powder, 1 tbsp organic ground cinnamon, 1 tbsp raw cacao powder, ¼ cup organic dark chocolate chips, 8-10 soft medjol dates, ½ cup raw almonds, ¼ cup organic goji berries, 1 tsp. pure organic vanilla extract.
Directions:
Mix all the ingredients in a food processor and blend until tiny pebbles form. Shape it into ball-like form and refrigerate.
3. Cinnamon and Maca Snack Bars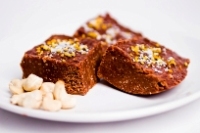 To Prepare:
½ cup soaked cashews, ½ cup maca powder, ¼ tsp. sea salt, 3 dates, 1/8 cup honey, 1 cup coconut flakes, ¼ cup coconut oil, 2 tbsp cinnamon, 1 tsp. ginger, 1/8 tsp. cayenne pepper.
Directions:
Combine all the ingredients in a food processor and then blend until dough –like ball are formed. Flatten the balls in a pan and cut it into bars then refrigerate.
THIS POST MAY CONTAIN AFFILIATE LINKS. PLEASE READ DISCLOSURE FOR MORE INFO.