THIS POST MAY CONTAIN AFFILIATE LINKS. PLEASE READ DISCLOSURE FOR MORE INFO.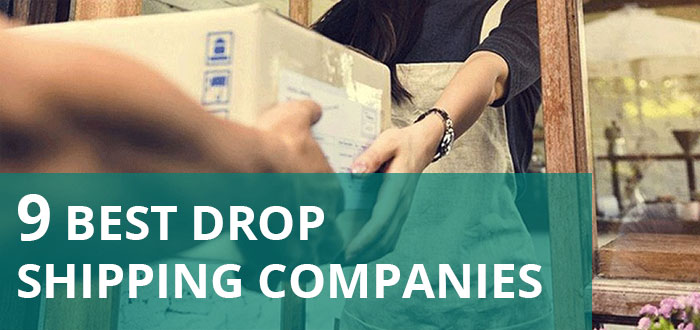 Dropshipping is the easiest way to sell products online without the hassle of maintaining a warehouse or worrying about their shipments.
A feature-rich dropshipper is capable of simplifying the whole process of searching and adding the products to your market-site, customizing product descriptions and pricing, as well as order management and order fulfillment.
Some dropshippers also include additional services like market analysis to increase your profit margin, create specific lists of suppliers on demand, and even help you to build your own site if you are a beginner.
But with so many options online, searching for a good dropship company can get a tad difficult.
Below is a list of the 9 best drop shipping companies that you can consider for your needs and budget.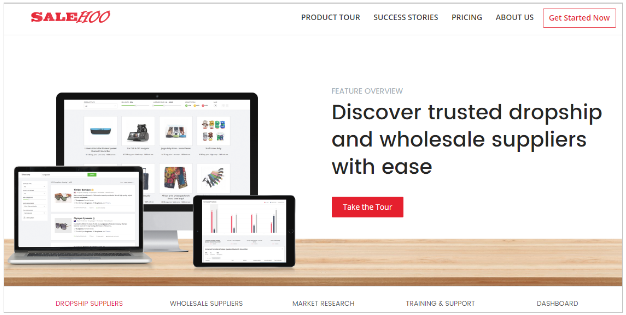 Salehoo is one of the biggest online wholesale supplier directory services. It has over 8,000 verified suppliers from approximately 100 countries and 1.6 million products to choose from.
The friendly interface and category filtering make it easy to search for products, while the market research lab helps you to identify and sell the most popular products for maximum profitability.
Salehoo also provides a platform for beginners to learn and set up their own web stores with ample support from their blogs and community forums. They also have an excellent customer support, who are willing to create a supplier list for a specific product that you want to sell.
Salehoo is priced at $67 per year. They also adhere to their 60-day money back policy.
Get Started at $67/year at Salehoo.com
2. Inventory Source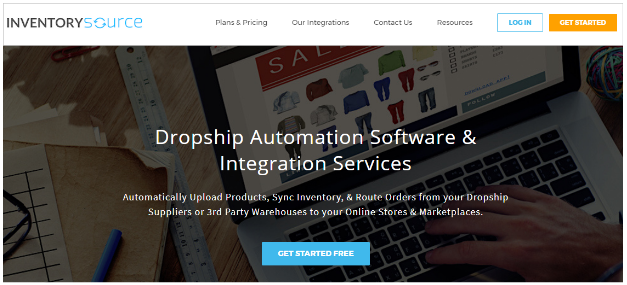 Inventory Source dropshipping has strong inventory and back-end management features, and gives you access to 1 million products from almost 100 suppliers in a variety of industries.
It allows the re-sellers and wholesalers to connect with each other, automate their product sources, sync inventory as well as integrate with their stores. The data feeds can be used to export products, along with their descriptions and images, to various marketplaces.
Inventory Source provides account support through emails, in case you have any technical issues. It even offers a platform to create a website (should you need one), and provides numerous guides and tutorials to help you get started.
Inventory Source monthly subscription plans range from $50 – $325 (Inventory Automation) and $199 – $799 (Full Automation).
They also offer free account access without any trial period so you can browse their supplier programs and tutorials.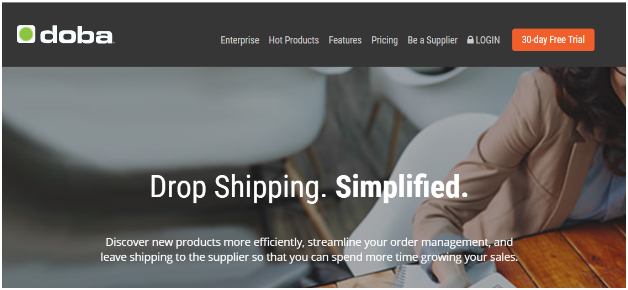 Doba is a complete dropship solution with one of the largest inventories of 2 million products, from nearly 200 suppliers.
The best part of Doba is that it doesn't require you to 'connect' with the suppliers, which means you get saved from the hassle of negotiations or the need to acquire a re-seller's license. You just need to browse a supplier's catalog and add the products you want to sell to your inventory.
With robust back-end management tools, adding multiple products while browsing is a great time saver for all of the experienced retailers. Doba also offers a responsive customer support and tons of educational resources, including tutorials and videos for 'How to' queries.
Doba pricing ranges from $29 – $249 per month. It also offers a Free 30-Day Trial.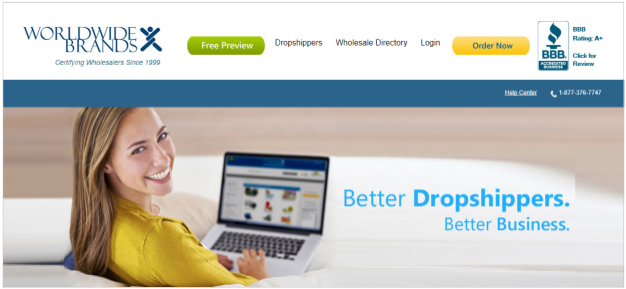 Worldwide Brands tops the list when it comes to supplying the directory of certified dropshippers and wholesalers. These suppliers are located through events like trade fairs/shows and are thoroughly investigated for their authenticity.
Once assured that the suppliers are genuine, they are added to the directory, making it easier for the retailers to do business with trusted sources. Moreover, they keep expanding and updating their lists on a regular basis with new suppliers and more products.
With the help of built-in market research tools, retailers can get some clarity on which products are selling, the auction or retail prices of products, or how their competitors are advertising them.
Worldwide Brands offers a lifetime membership for $299. There are no other monthly or annual charges.
5. Dropship direct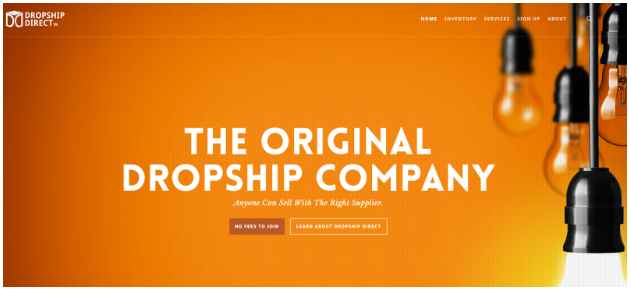 Dropship direct is one of the cheapest options for dropshipping. They claim to be more of a Software-As-A-Service (SAAS), that offers their own logistical services and are the best back-end management of any drop shipper.
The PushList technology allows you to either customize your data feed (that contains important information for adding the products) or use preconfigured feeds for several marketplaces. It also updates you with any change in the status of the products.
Similar to Doba, you don't need to connect with the suppliers. You can just create a free account and get access to almost 75,000 products.
Dropship direct does not have any monthly or yearly subscription fee. But you need to pay $9.97 for their PushList technology.
Oberlo dropshipping is specifically designed for Shopify hosted sites. You can import thousands of products from the giant e-commerce sites (like AliExpress) directly to your store.
The Oberlo extension is easily downloadable and helps in automating the entire process of dropshipping right from product-searching, order-form filling, to the final shipment and order-status notifications to the customers.
Along with the features for managing products, wishlists or e-Packet Filtering, Oberlo also offers advanced pricing rules which can be applied to set up your own product margins across several cost ranges.
Oberlo has a Forever FREE starter plan. However, their monthly subscriptions range from $29.90 – $79.90.
7. WholeSale Central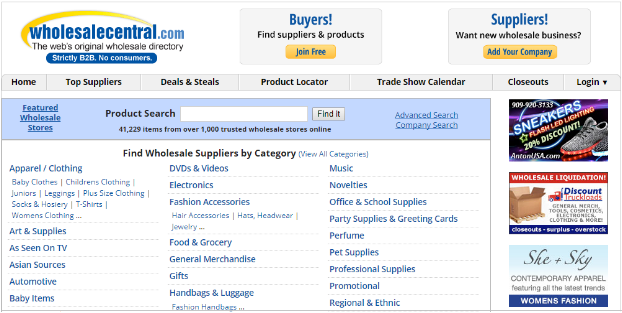 WholeSale Central Central doesn't have a very impressive website, but it's a FREE site to search for suppliers and products.
You get a database of over 1,400 legitimate suppliers and wholesalers, and approximately 740,000 products to choose from – with NO involvement of any middlemen. You can filter through the numerous categories like housewares, apparel, jewelry, electronics, sporting goods and much more.
Though you have plenty of opportunities to find some genuine suppliers, you would need to put in that extra effort for 'reaching out' to those companies yourself.
WholeSale Central makes money by placing ads and charging a fee from their suppliers to be listed on their site. No other fee or registration is required for accessing the database.
8. Wholesale2b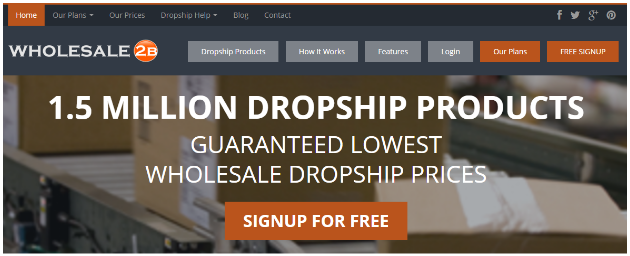 Wholesale2b dropship offers numerous inventory and exporting features, and provides real time integrations with Amazon, Ebay, Shopify and Bigcommerce. It has up to 1.5 million products in various categories such as apparel, entertainment, home, etc.
Wholesale2b also helps you to create a website and enables you to place orders directly from the created website's admin dashboard. You can even configure the settings to keep an eye on your products and get timely notifications, in case the products are running low on inventory.
Wholesale2b has multiple subscription plans that depend upon how you plan to sell your products.
The monthly plans are – $24.99 (for eBAY and dropship feeds); $37.99 (for Amazon dropship); $39.99 (for dropship website); and $82.99 (all inclusive).
An additional Do-It -Yourself plan is for $67/ year – in which you can use your own tools to sell the products.
9. Dropship Design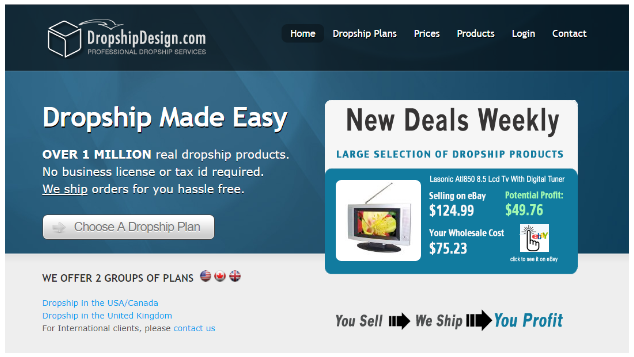 Dropship Design also offers good inventory and back-end features, and you can export products with their descriptions and images.
The order placing is done automatically, which means you don't necessarily need to sign in to your account for completing the orders, hence it's a time-saver. It has standard shipping features that include order tracking and blind shipping, but the international shipping is valid only for the U.K.
Though Dropship Design has four different plans (Basic, eBay, Datafeed and Website), it allows you to pay a One-Time fee. The pricing ranges between $49.99 – $149.99.
Enjoyed Best Drop Shipping Companies? Share it with your friends so they too can follow the superfoodsliving journey.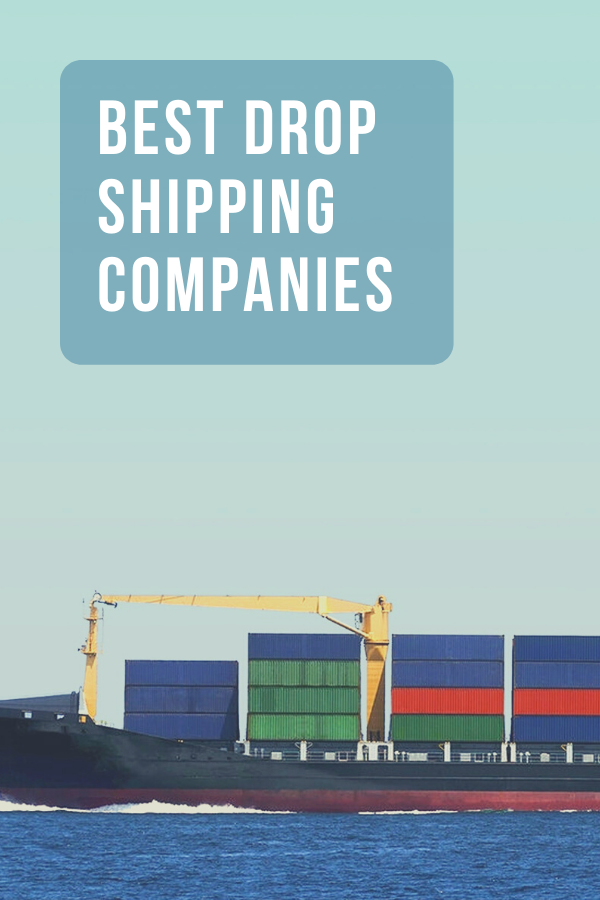 THIS POST MAY CONTAIN AFFILIATE LINKS. PLEASE READ DISCLOSURE FOR MORE INFO.