THIS POST MAY CONTAIN AFFILIATE LINKS. PLEASE READ DISCLOSURE FOR MORE INFO.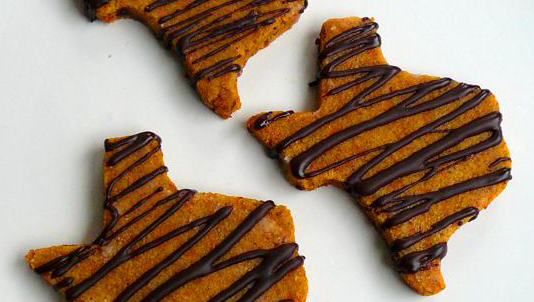 Almond flour offers amazing nutritional advantage than the processed flours. Almonds are widely known as one of the world's healthiest food as it contains overflowing amount of nutrients. Almond flour contains the same level of nutrients as whole almonds, making this flour a healthy substitute to the white flour.
Nutritional Information
A quarter-cup serving of almond flour contains 138 calories, 5 grams of protein, 7 grams of fat (monounsaturated fats), 6 grams of carbohydrates, and 3 grams of fiber. Furthermore, a quarter-cup serving contains 40% of the recommended dietary allowance for vitamin E, 7% recommended dietary allowance for calcium, 14% of the recommended dietary allowance for iron.
Almond Flour vs. Almond Meal
Almond flour and meal are often used interchangeably. However, in practice, almond flour are made with blanched almonds (unskinned) andare used to in cakes, muffins, or pancakes to achieve more uniform consistency. Almond meal on the other hand comes in blanched or unblanched and its texture is more of that corn meal. It is often used for breading.
Almond Flour Recipes
If you haven't tried almond flour recipes then the recipes below will surely of great help for you.
Almond Meal Cookies with Chocolate Chips and Coconut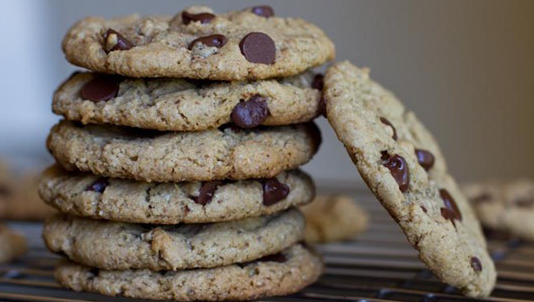 This is a real quick, simple, and healthy recipe that is so delicious. It is made of wholesome recipes so anyone can really enjoy this, gluten-free or not.
Link: http://minimalistbaker.com/almond-meal-cookies-with-chocolate-chips-and-coconut/
Easy Almond Flour Pancakes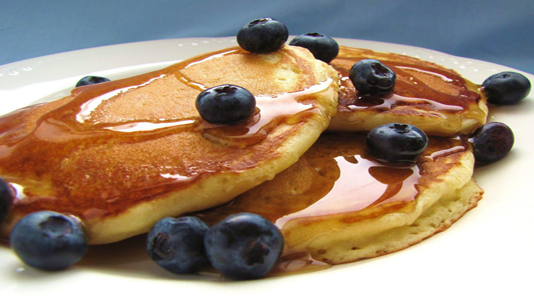 Who wouldn't want this pancake for breakfast? It is so quick to prepare and uses three main ingredients and can be made in less than 5 minutes. It is indeed a perfect recipe for a busy morning.
Link: http://wellnessmama.com/7924/easy-almond-flour-pancakes/
Double Chocolate Almond Flour Cookies Recipe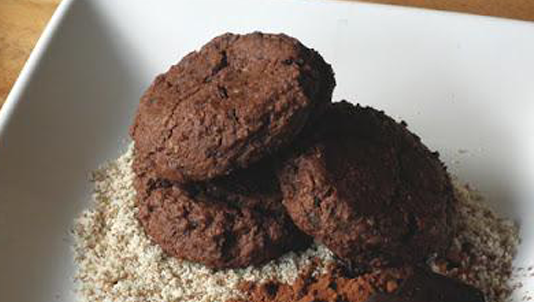 A cookie with an impressive cakey brownie texture that kids and the other family members will love.
Link: http://www.food-pusher.com/2012/08/double-chocolate-almond-flour-cookies.html
Chocolate-dipped Walnut and Currant Cookies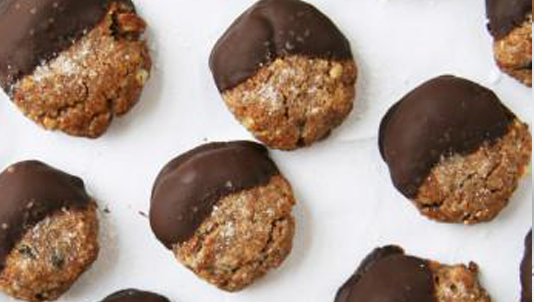 These little cookies give a nutty taste with a slight crunch, and added with a chocolate coating to make it more delightful.
Link: http://naturalnoshing.wordpress.com/2012/07/17/walnut-currant-cookies/
Carrot Cookies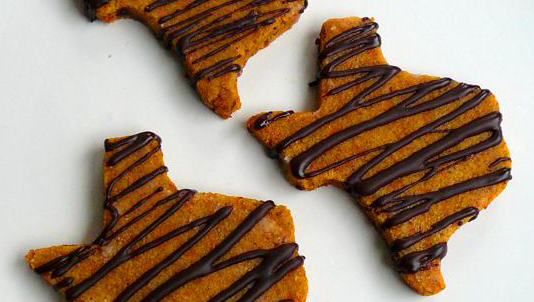 Texas-shaped, sweet carrot cookie with a chocolate stripe is a fun and playful way to eat cookies. Grab a recipe here. http://grokgrub.com/2013/04/10/recipe-carrot-cookies-2/
Almond Flour Blueberry Muffins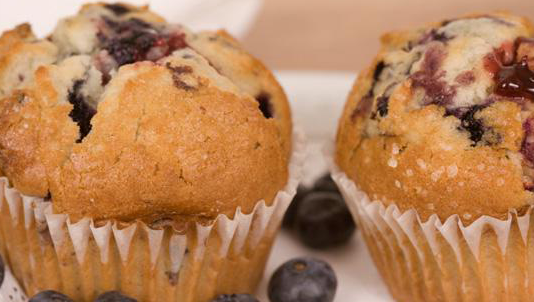 Aside from being delicious, this recipe is a good source of omega-3 fatty acids, protein, and other essential nutrients, and they are really low in carbs.
Link: http://www.sheknows.com/food-and-recipes/articles/3520/cooking-with-almond-flour
Almond Flour Banana Bread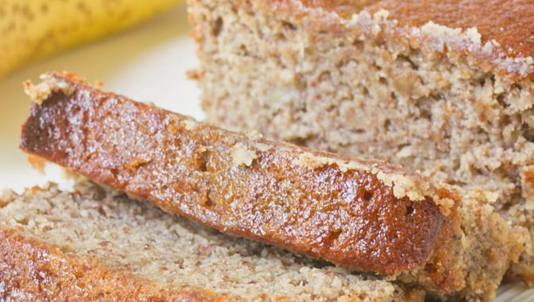 Banana bread complemented with a cup of tea is a great way to chill on a rainy day. This recipe boasts the moist banana cake that is pretty much similar with the one you get at Starbucks.
Link: http://www.thewannabechef.net/2012/06/04/almond-flour-banana-bread/
Almond Flour Biscuits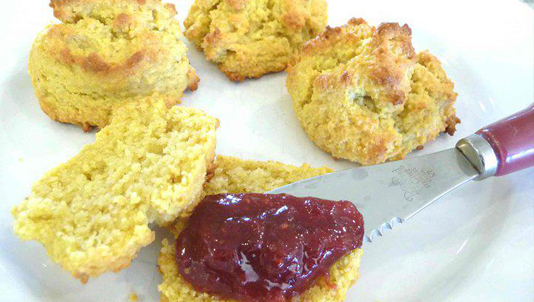 A great way to fight midday slump is by eating your favorite biscuits. If you are living grain-free or gluten-free then this almond flour biscuits is just right for you.
Link: http://thenourishinghome.com/2012/03/almond-flour-biscuits/
Cream Cheese Almond Pound Cake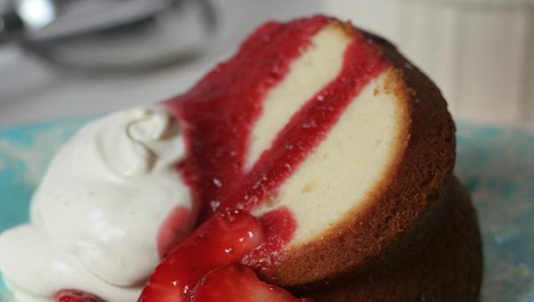 Moist, heavy pound cake complemented with the fresh and light taste of homemade whipped cream. This recipe is a must try. Link: http://mygluten-freekitchen.com/cream-cheese-almond-pound-cake-gluten-free/
Almond Flour Waffles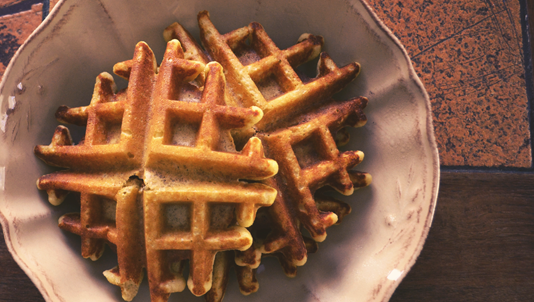 Breakfast becomes an occasion when you make waffles. This easy to follow recipe is ready in less than 30 minutes.
Link: http://thedigin.com/2013/11/almond-flour-waffles-gluten-free/
Conclusion
Almond is an excellent replacement for white flour because of its health benefits. Making your quick breads, muffins, cookies and bars are now guilt-free when you use almond flour.
Enjoyed 4 Easy Almond Flour Recipes (Delicious!)? Share it with your friends so they too can follow the Superfoodsliving journey.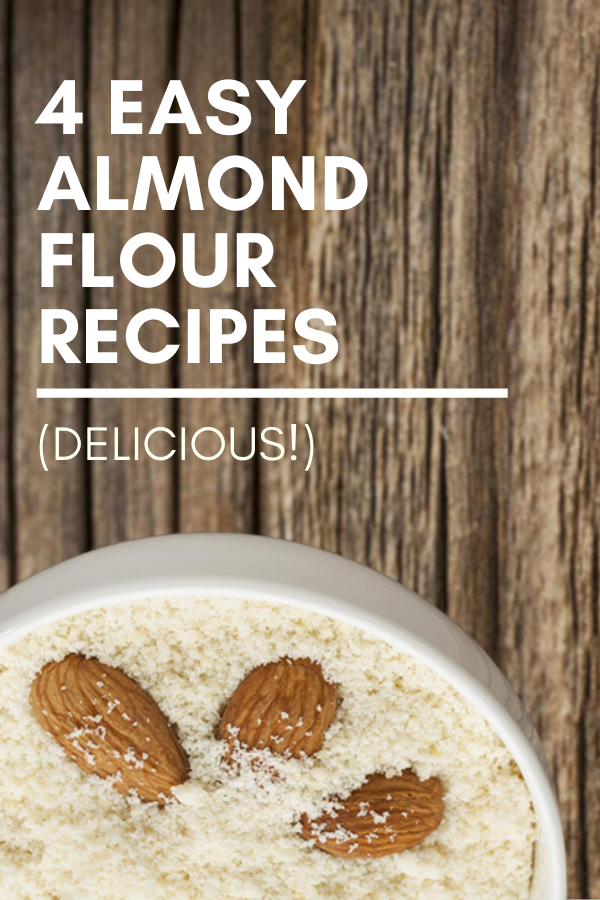 THIS POST MAY CONTAIN AFFILIATE LINKS. PLEASE READ DISCLOSURE FOR MORE INFO.