THIS POST MAY CONTAIN AFFILIATE LINKS. PLEASE READ DISCLOSURE FOR MORE INFO.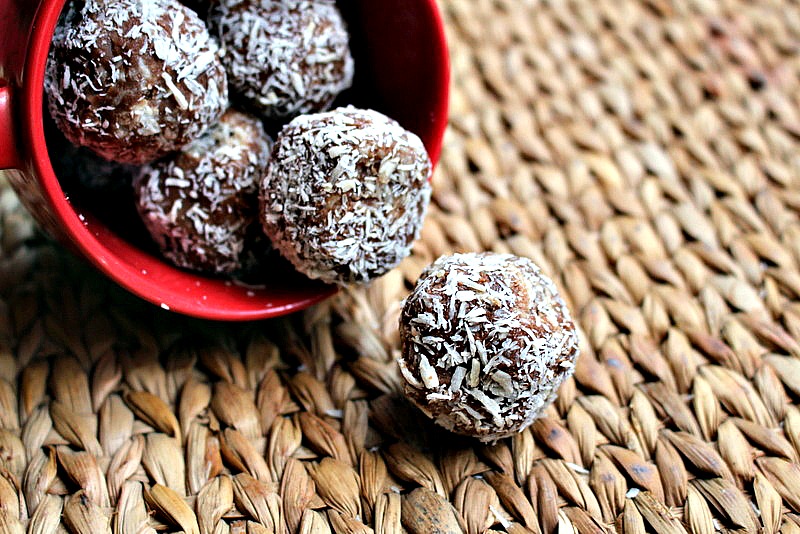 A delicious, superfood packed treat, these Coconut Fudge Truffles are sure to knock your socks off. Find more about the benefits of coconut oil as well as this recipe below!
Although given a bad rap for years, coconut oil is finally getting the recognition it deserves as a superfood. Made up of almost 90% saturated fatty acids (in comparison, butter is made up of around 60% saturated fats), coconut oil is one of the richest known sources of saturated fat in the world.
Saturated fat has been deemed unhealthy and dangerous, however coconut oil doesn't contain the average saturated fats found in a meaty steak or large chunk of cheese.
Coconut oil is made up of Medium Chain Triglycerides (MCTs), which are fatty acids that are short to medium length. Most saturated fats are long chain fatty acids which take longer to digest, but the shorter chain fatty acids in coconut oil are metabolized by the body differently.
These fatty acids go straight to the liver where they are used as a quick energy source or are turned into ketone bodies.
Since coconut oil is sent straight to the liver for digestion, no bile or pancreatic enzymes are needed for digestion, making coconut oil a healthy choice for those with diabetes or gallbladder problems.
Benefits of Coconut Oil – Weight Loss, Energy, Immunity, Cholesterol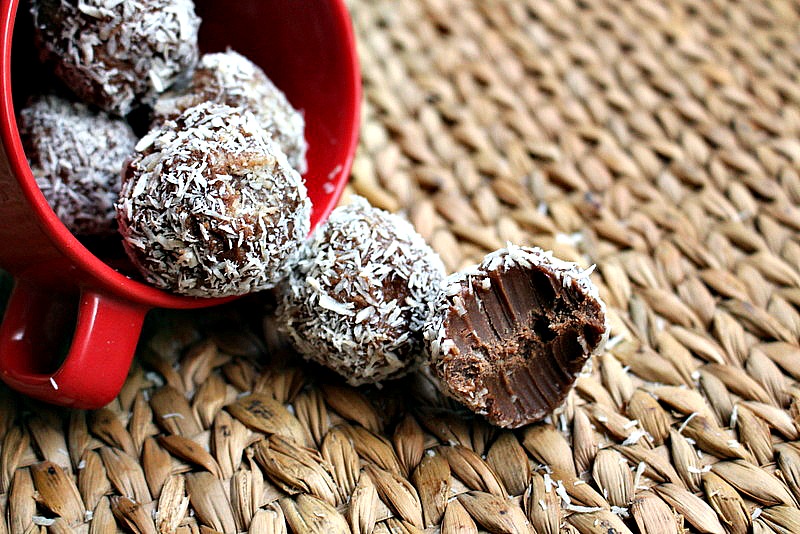 Promotes Healthy Cholesterol
There is a misconception that all saturated fats are bad for heart health, however the saturated fats in coconut oil aren't the same as the ones in other oils. In truth, the medium chain fatty acids in coconut oil actually help to raise HDL (good) cholesterol while helping to ward off heart disease. The lauric acid in coconut oil also helps to prevent heart problems such as high blood pressure and high cholesterol levels.
Coconut Oil Fights Infections
Coconut oil contains over 40% lauric acid, the richest natural source available. Lauric acid converts into monolaurin in the body, an acid that is helpful in dealing with viruses and bacteria that cause disease. Coconut oil also contains antimicrobial lipids, capric acid and caprylic acid, all of which have antibacterial, antifungal and antiviral properties.
Coconut Oil Helps With Weight Loss
How can saturated fat possibly help achieve weight loss? When the saturated fats are made from medium chain fatty acids, they are easy to digest and increase the body's metabolic rate by reducing the stress on the pancreatic system. This reduction of stress leads to the body burning more energy, which can help people to lose weight. Coconut oil can also help to reduce hunger due to the way the fatty acids are metabolized.
What About All The Saturated Fat?
Not all saturated fats are created equal. Due to coconut oil's high amount of lauric acid, as well as the fact that it contains medium chain fatty acids, coconut oil is actually beneficial to the body. It is also important to note that many countries eat a large amount of coconut in their diet. Thailand for example, consumes a large amount of saturated fats from coconut, and  they have a very low incidence of heart disease and cancer.
Coconut Fudge Truffles – Fascinating Coconut Oil Recipe for Weight Loss & Heart
Makes 10 to 15 truffles depending on size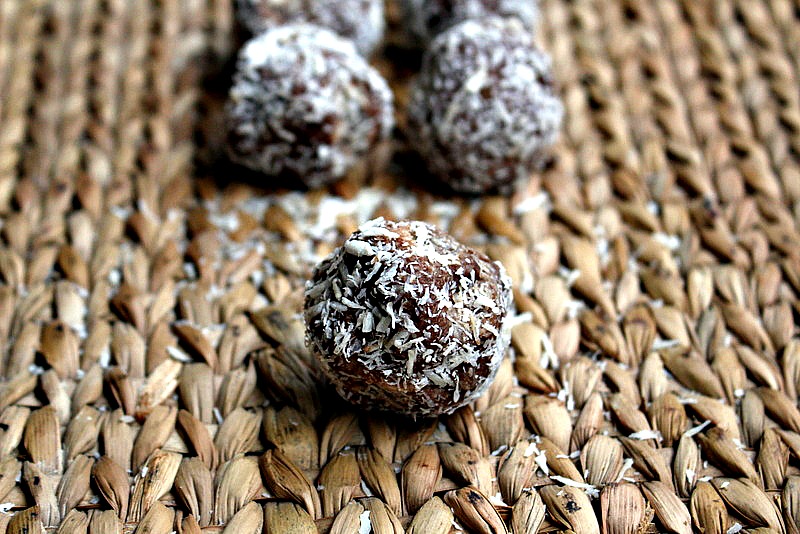 This recipe can be sliced into fudge squares or rolled into balls to create truffles. Whichever way you choose to make them, they will certainly be a crowd pleaser! Loaded with healthy fats from coconut oil and sweetened with raw honey, these truffles pack a nutritious (yet delicious!) punch.
Ingredients:
In a bowl, mix together the coconut flour and cocoa powder (or carob). In another small bowl, microwave the almond butter and coconut oil until melted and smooth. Pour in the honey and stir until mixture is creamy. Slowly dump the coconut oil mixture into the dry ingredients. Stir well until both dry and wet ingredients are incorporated completely. Line a 8×8 baking pan with parchment paper and pour the coconut mixture into it. Chill in the fridge for two hours. Once set, use a tablespoon to scoop out the mixture. Roll into balls, one tablespoon in size, then roll in unsweetened coconut shreds if using.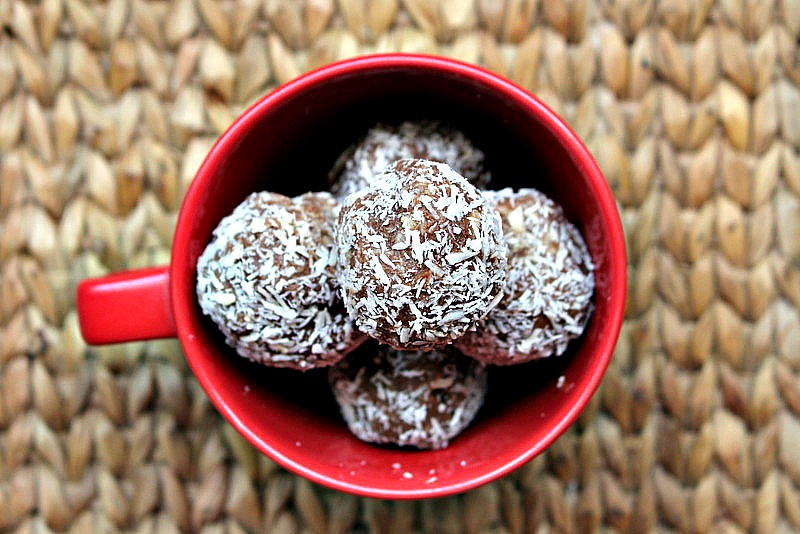 If making fudge, use a smaller pan in order to achieve a thicker fudge piece. Serving size will vary depending on the size of the pan and how large you slice the pieces.
Store fudge or truffles in the refrigerator until you are ready to enjoy them.
Enjoyed Coconut Oil Fudge Truffles – Fascinating Recipe for Weight Loss, Energy and Heart? Share it with your friends so they too can follow the Superfoodsliving journey.
THIS POST MAY CONTAIN AFFILIATE LINKS. PLEASE READ DISCLOSURE FOR MORE INFO.