THIS POST MAY CONTAIN AFFILIATE LINKS. PLEASE READ DISCLOSURE FOR MORE INFO.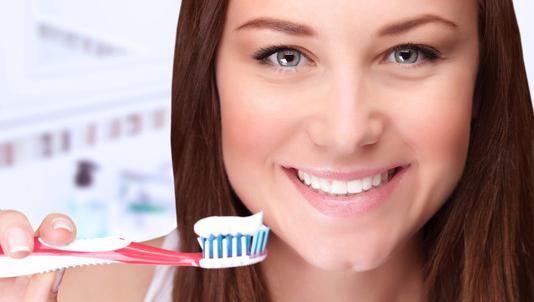 Introduction
Years ago looking for the right toothpaste for you seemed to be simple but today there are more than a dozen of companies promoting their products. Most often, consumers are bombarded with advertisements claiming to be an effective product for who and what.

According to William van Dyk, D. D. S., an adjunct professor at the University of the Pacific in San Francisco, and a dentist in San Pablo, California, that advertising companies carries specific recommendations for conditions such as gum disease or halitosis to the public instead of trying to convince the dentists.
What is Inside a Conventional toothpaste?
Fluoride
Unfortunately, not all people are aware about the danger of fluoride in toothpaste. In various advertisement, fluoride is known to fight and prevent cavities. Fluoride is a major risk factor for     dental fluorosis or the whitening of the teeth. The fine print on the back of the toothpaste warns that the product should not be swallowed. This is because, fluoride in toothpaste can cause acute poisoning or even death.
Titanium dioxide
Titanium dioxide is marked by the International Agency for Research on Cancer (IARC) as a possible carcinogen to humans. This substance makes the toothpaste product much whiter.
Sodium Lauryl Sulfate
This substance gives a foamy cleaning action in our toothpaste, but it also acts as a surfactant. This as a chemical that reduces the surface tension of liquids so that the liquid spreads out, instead of collecting in droplets. This causes serious health risk that have been known for quite a while.
Artificial Sweeteners
Sorbitol and saccharin are a common artificial sweeteners found in toothpaste. Many speculations that these additives is the primary reason for Alzheimer's disease, Parkinson's disease, and other chronic health conditions. Also, they have known side effects such as depression, joint pain, allergies, diarrhea, headache, and many more, which is why you should completely avoid these substances.
Why Use Natural Toothpaste?
Natural toothpaste are great alternatives to conventional toothpaste. Although most toothpaste when used effectively with a good brushing habits results in a healthier teeth, some people just prefer natural toothpaste because it has a fewer artificial ingredients than others.
Oftentimes, the conventional toothpaste contains ingredients that acts like a slow moving poison that gathers in the permeable mucous membranes in the mouth, which eventually causes serious health conditions.
The organic or natural toothpaste contains no dyes and artificial flavors and are not treated with growth hormones, chemicals, or pesticides. Its color do not look like a perfect white but offers different colors. It tastes like herbal with a mild sweetness.
Most natural toothpaste have plant-based ingredients that won't give you dramatic side effects even when you have swallowed it. Some of the best natural toothpaste brands available are:
Best Natural Toothpaste Brands
Dr. Ken's All Natural Maximum Care
Their products contains organic ingredients without hurting your budget. They come in a fruity flavor such as bubble gum, cinnamon, or even mint. Its ingredients includes green tea that helps fight bad breath, papaya acts as a natural whitener, baking soda aids in combating plaque and also whitens teeth, and the zinc oxide and citric acid fights tartar.
Source Link: http://www.drkens.net/
Kiss My Face Triple Action Whitening
Also another organic product which is priced fairly, Kiss my Face Triple Action Whitening keeps your mouth feeling fresh and minty. It is a fluoride-free product, does not contain sodium lauryl sulfate, and are does not contain animal-derived ingredients. It has active ingredients such as aloe vera, Co-Q10, tea tree, herbal extract, and olive oil extract which are all necessary in preventing plaque and tartar build-up.
Source Link: https://www.kissmyface.com
The Natural Dentist Peppermint Twist Whitening Toothpaste
Their products are formulated with scientific blends of natural ingredients that remove stains and whiten teeth without bleach while strengthens the teeth and prevent cavities. It has a mild taste that your mouth does not feel like it is on fire when brushing.
Source Link: http://www.walmart.com/ip/Natural-Dentist-Healthy-Teeth-and-Gums-Whitening-Toothpaste-Peppermint-Twist-5-oz/26968847
Auromere Ayurvedic Herbal Toothpaste
Auromere uses a unique combination of plant-base ingredients including 24 other barks, roots, plants and flowers which have been valued for centuries by Ayurvedic specialist. It also uses Peelu as a natural tooth whitening fiber. It comes in 4 varieties such as Licorice, freshmint, mint-free, and SLS-free cardamom-fennel.
Source Link: http://www.auromere.com/Dental_Care-Toothpaste.html
Tom's of Maine
It does not contain artificial colors, synthetic flavors and fragrances. Glycerin in toothpaste are often made from animal-derivatives but Tom's of Maine uses vegetable-based. It is surely good for your smile and your world.
Source Link: http://www.tomsofmaine.com/home
Conclusion
In some places, especially the remote areas, people often use brick, charcoal, rangoli powder, mud, salt or ash to make their teeth stronger and brighter. However, most people have loved the conventional toothpaste which is full of mystery ingredients. Nowadays, people have gradually discovered the effects of this conventional toothpaste. That is why the process of creating a natural toothpaste has been a blend of art and science.
Enjoyed Finding the Best Natural Toothpaste? Share it with your friends so they too can follow the Superfoodsliving journey.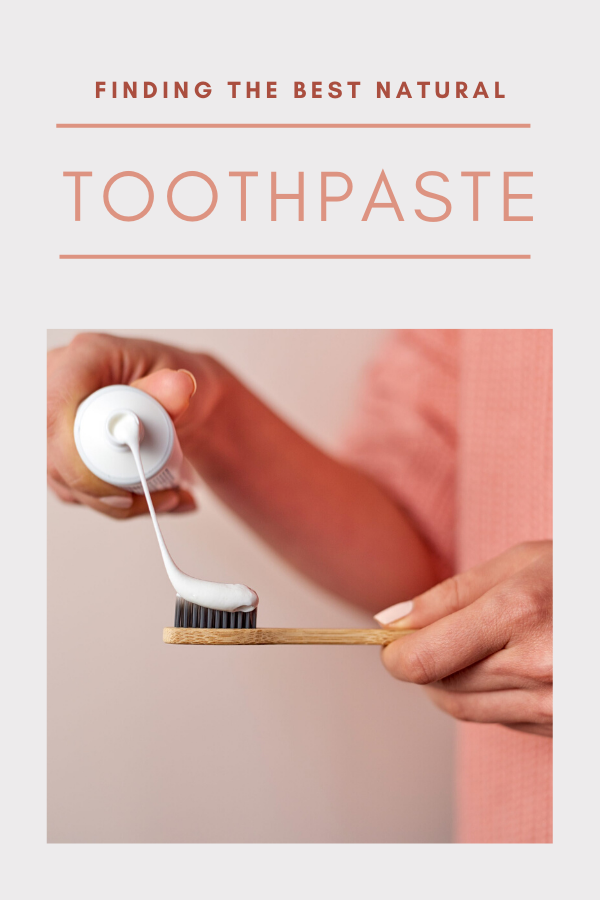 THIS POST MAY CONTAIN AFFILIATE LINKS. PLEASE READ DISCLOSURE FOR MORE INFO.