THIS POST MAY CONTAIN AFFILIATE LINKS. PLEASE READ DISCLOSURE FOR MORE INFO.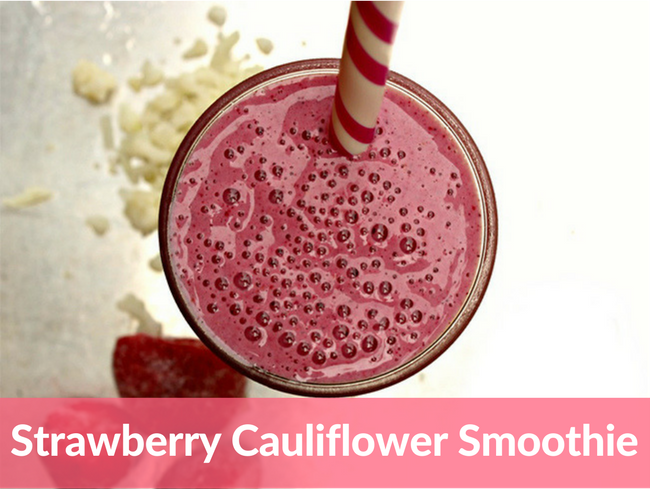 The use of cauliflower in dishes has risen in popularity over the years thanks to its incredible versatility. From cauliflower rice to cauliflower puree, this white vegetable can be used in endless, creative ways. We've used it in yet another unconventional way – in a smoothie!
Cauliflower is not only versatile, it is more importantly an incredible source of nutrition. Though it is often overlooked in favor of it's green cousin broccoli, cauliflower has just as much to offer in terms of nutrients for the body.
A one-cup serving of cauliflower contains:
29 calories
73% of the daily recommended amount of vitamin C
19% of the daily recommended amount of vitamin K
15% of the daily recommended amount of folate
12% of the daily recommended amount of vitamin B6
11% of the daily recommended amount of fiber
9% of the daily recommended amount of omega-3 fatty acids
And that's just a few of the key nutrients in a one-cup serving! This can easily be doubled when using cauliflower in a recipe such as a cauliflower mash or cauliflower rice.
Health Benefits of Cauliflower
Due to its immense nutrient profile, cauliflower provides many important health benefits.
Fights Cancer
Similar to broccoli, cauliflower has been shown to contain compounds that inhibit the early growth of cancer – stalling it from developing further. Studies have demonstrated that cauliflower and other cruciferous vegetables may stop the development of carcinogenesis, thus halting tumors from further growth.
Combats Inflammation
Inflammation is the root cause of nearly all chronic diseases today. Rich in antioxidants and other compounds that are anti-inflammatory, cauliflower can help to fight free radicals in the body. Antioxidants such as beta-carotene, quercetin and kaempferol all help to reduce oxidative stress within the body, thus reducing overall inflammation and related diseases.
Fights Heart Disease
It is well documented that prolonged high levels of inflammation in the body are directly connected with heart disease, stroke, diabetes and Alzheimer's disease. Cauliflower's rich nutrient profile – specifically vitamin K, vitamin C, antioxidants and omega-3 fatty acids help to regulate the inflammation in the body and reduce plaque build up in the vessels and arteries, thus reducing the chances for high blood pressure and other inflammation-related illnesses.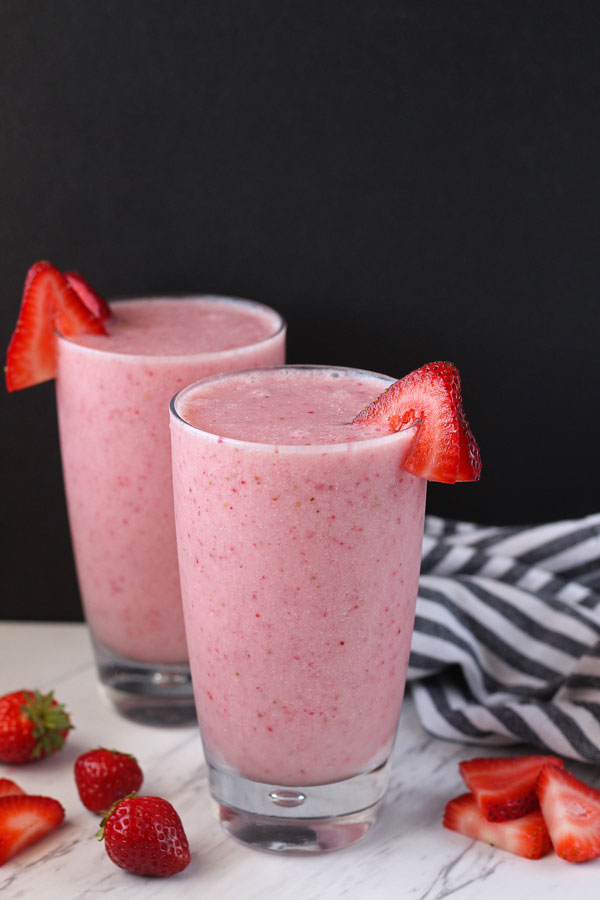 About this Smoothie
Though cauliflower can be enjoyed many ways, the best way to ensure that you are receiving all of its benefits is to consume it in its raw state – which is why we love adding it to smoothies such as the one below. Consuming cauliflower raw keeps its nutrient profile in tact, while steaming or roasting the vegetable can actually destroy some of the nutrients.
Freezing raw cauliflower not only allows it to be used as an ice cube in smoothies but it also prevents the vegetable from going bad. Freeze the florets on a baking sheet first to ensure that they don't stick together before tossing them into a freezer safe container.
Fresh strawberries are also added to this smoothie for sweetness and added nutrition while chia seeds provide a good amount of heart healthy omega-3 fatty acids. Enjoy this smoothie as a superfood-packed breakfast or even a delicious snack!
Strawberry Cauliflower Smoothie
Serves 2
Ingredients:
¾ cup frozen cauliflower florets
1 cup strawberries, chopped
1 banana
1 ½ cups almond milk
1 tablespoon maple syrup
1 tablespoon chia seeds
Directions:
Add all ingredients into a high-speed blender. Blend on high until smooth.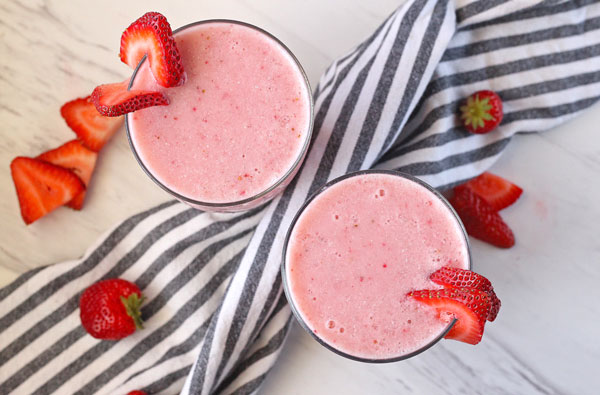 Enjoyed Strawberry Cauliflower Smoothie? Share it with your friends so they too can follow the Superfoodsliving journey.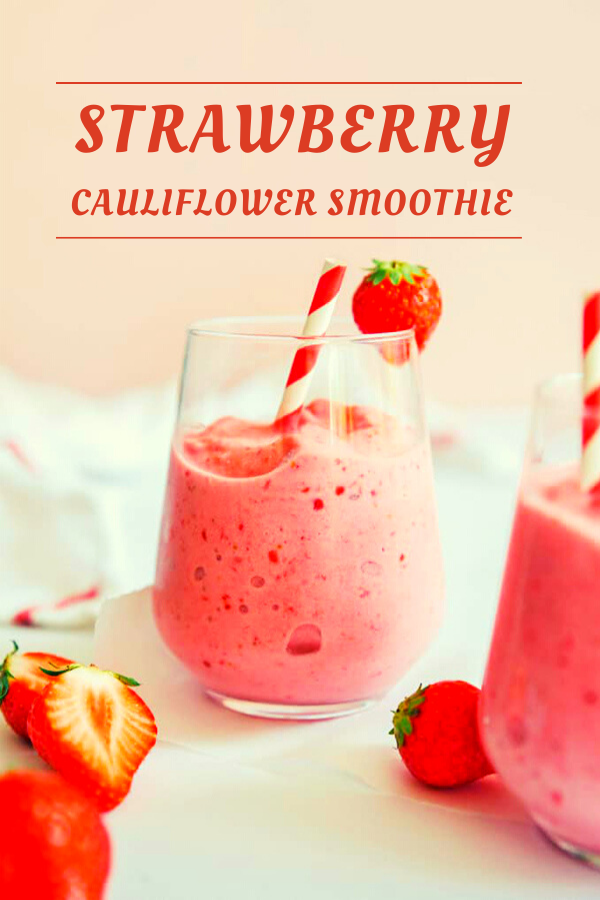 THIS POST MAY CONTAIN AFFILIATE LINKS. PLEASE READ DISCLOSURE FOR MORE INFO.