THIS POST MAY CONTAIN AFFILIATE LINKS. PLEASE READ DISCLOSURE FOR MORE INFO.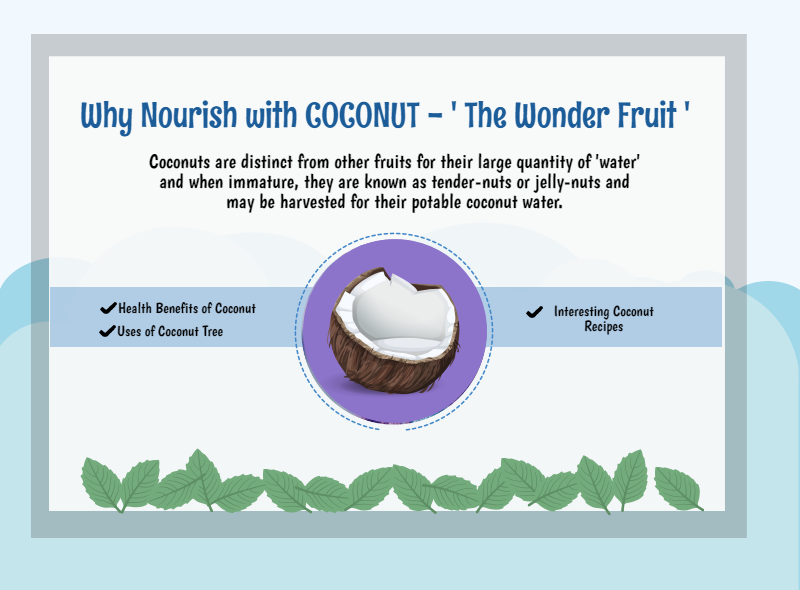 Call it a 'Wonder Fruit' or 'Wonder Plant', coconut is hugely popular among various regions for the excellent properties it has to offer.
Numerous studies have corroborated coconut's benefits towards human health and overall well-being.
In tropical and subtropical regions, populations use coconut in various forms. It is also a part of their daily diet.
A highly nutritious source with a healthy combination of essential fatty acids and vitamins makes it a complete fruit for everyone.
Coconut is known to be highly beneficial for weight loss, improvement of blood cholesterol levels, digestion and detoxification of vital organs.
Coconut is also believed to be keeping day-to-day diseases at bay by increasing immunity.
Plentiful drinks are available during summers but nothing helps our body like coconut water does. It is full of taste, refreshing and provides instant energy to the body.
Athletes prefer coconut water over other drinks due to its cool and energy-giving nutrients. Men, women and children of all ages are equally fond of it.
Coconut has other advantages besides promoting good health. The shell of the coconut is often used for making attractive handicraft items, while the trunk is used for making furniture. People make use of coconut leaves in making brooms, floor brushes and feather dusters.
The usage of coconut has multiplied many times over during the last decade or so. Cooks and chefs these days absolutely love coconut.
It's become a common ingredient in many dishes. To enrich a wonderful recipe or a mouth-watering dish, coconut powder trims it better than any other garnishing agent.
Ask any of the foodies, they always like to frill up their juices and smoothies with coconut paste and powder.
Let's take a look at a wonderful infographic on COCONUT unfolding its varied flavors –

Enjoyed Why Nourish with COCONUT – 'The Wonder Fruit'? Share it with your friends so they too can follow the Superfoodsliving journey.
THIS POST MAY CONTAIN AFFILIATE LINKS. PLEASE READ DISCLOSURE FOR MORE INFO.