THIS POST MAY CONTAIN AFFILIATE LINKS. PLEASE READ DISCLOSURE FOR MORE INFO.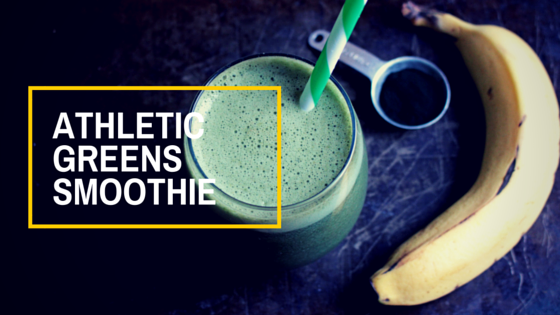 Green superfood powders are a terrific way to increase the amount of vitamins and minerals you get in your diet.
If you are finding yourself unable to eat another fruit or boring vegetable, superfood powders may be something you should look in to.
Though these powders shouldn't replace whole, real foods in your diet, they are an excellent way to fill any sort of nutrition gaps you may have.
Though every superfood powder is different, they all look to supply a range of nutrients and health benefits in one single serving.
While not necessarily something you should rely on, some superfood powders even claim to provide the full benefits of eating five to six servings of fruits and vegetables, which would mean that you fill your quota for the day just by consuming the green powder mix.
The trick to finding a good superfood powder is not just reading the label and it's marketing claims, but also looking at the ingredients listed.
While there are plenty of decent green superfood powders out there, Athletic Greens Superfood Powder stands out amongst them for the nutrients, benefits, and wholesome ingredients it provides.
Athletic Greens Superfood Powder
Though this powder is pricier than others on the market, its health benefits far outweigh the price. Athletic Greens Superfood Powder contains everything you could want in a green powder and more.
Athletic greens superfood powder contains:
All Natural Ingredients – Athletic Greens is vegan, dairy free and contains no genetically modified ingredients. This is one of the most important factors when looking for a superfood green powder. It is important to find a powder that includes real ingredients, not chemically altered ones!
Prebiotics and probiotics – These are the healthy gut bacteria that helps maintain the ideal environment for the absorption of nutrients. Prebiotics and probiotics help the body absorb as many nutrients as are available from the foods that pass through the mouth.
Plant-based nutrients – Athletic Greens claims to offer the antioxidant equivalent of ten to twelve servings of fruits and vegetables per day.
They follow up on that claim by including 7 different types of fruit and over 20 vegetable and herb extracts in their powder. With all of those fruits and vegetables included, Athletic Greens provides an abundance of vitamins and minerals.
Includes wheatgrass – Wheatgrass is an incredible superfood in its own right, aiding in the detoxification of our blood and organs while energizing our bodies naturally.
Unfortunately, this super juice is also highly unappetizing to drink, which is why many consumers are turning to its powdered form.
Athletic Greens also realizes the importance of wheatgrass and its nutrients and includes wheatgrass powder in its superfood greens mix.
I have written a comprehensive athletic greens superfoods powder review. You can read here.
You can also check my recommended best Omega 3 Fish Oil Supplement from Athletic Greens Omega 3 TG. Read its review.
Including Superfood Powder Into Your Diet
Regardless of what green superfood powder you choose to buy, it isn't worth anything if you aren't using it!
While some people stir their greens powder into juice or water, one of the easiest ways to incorporate it is through a smoothie.
This smoothie can be used as an energizing breakfast to start your day off right or even as an afternoon snack when your feel your energy levels start to dip.
Athletic Greens Tropical Fruit Smoothie Recipe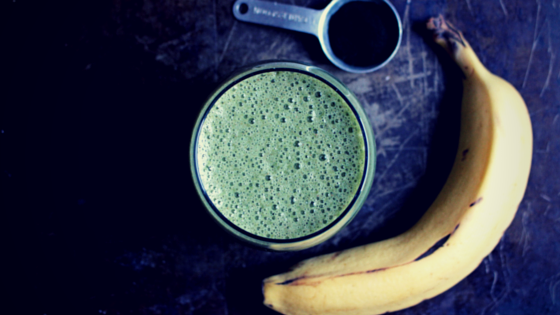 Serves 1
Ingredients:
1 serving Athletic Greens Superfood Powder
1 banana
1/4 cup frozen pineapple
1/4 cup frozen mango
1/2 cup almond milk
Directions:
Add all ingredients into a high-speed blender
Blend on high until smooth
Enjoyed Athletic Greens Smoothie Recipe? Share it with your friends so they too can follow the superfoodsliving journey.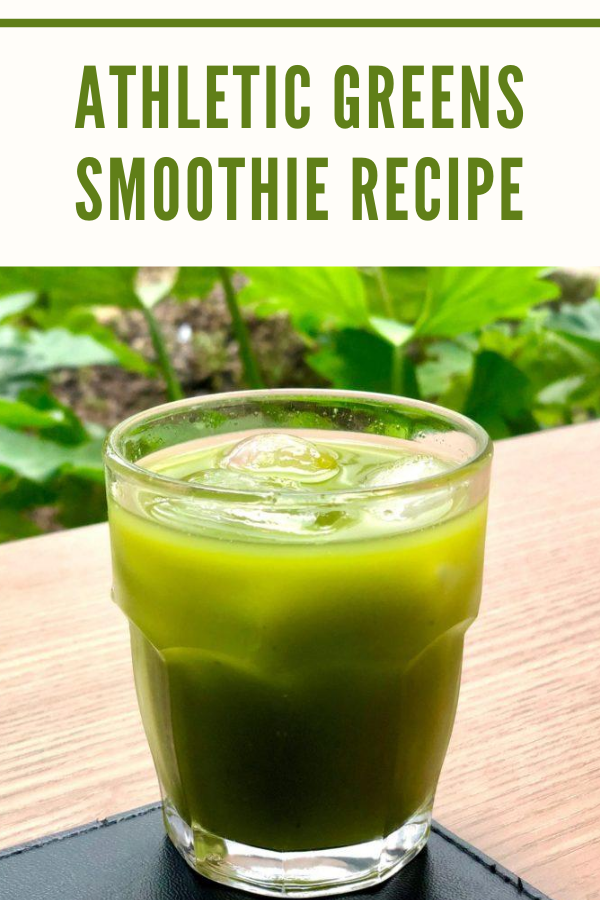 THIS POST MAY CONTAIN AFFILIATE LINKS. PLEASE READ DISCLOSURE FOR MORE INFO.